Everyone who loves shopping will be delighted to see the new Clockwork town centre store has recently opened in Ballymena. Sitting right on the corner of Springwell St & Thomas St and close to the Fairhill Shopping centre this is a fantastic location for the new store.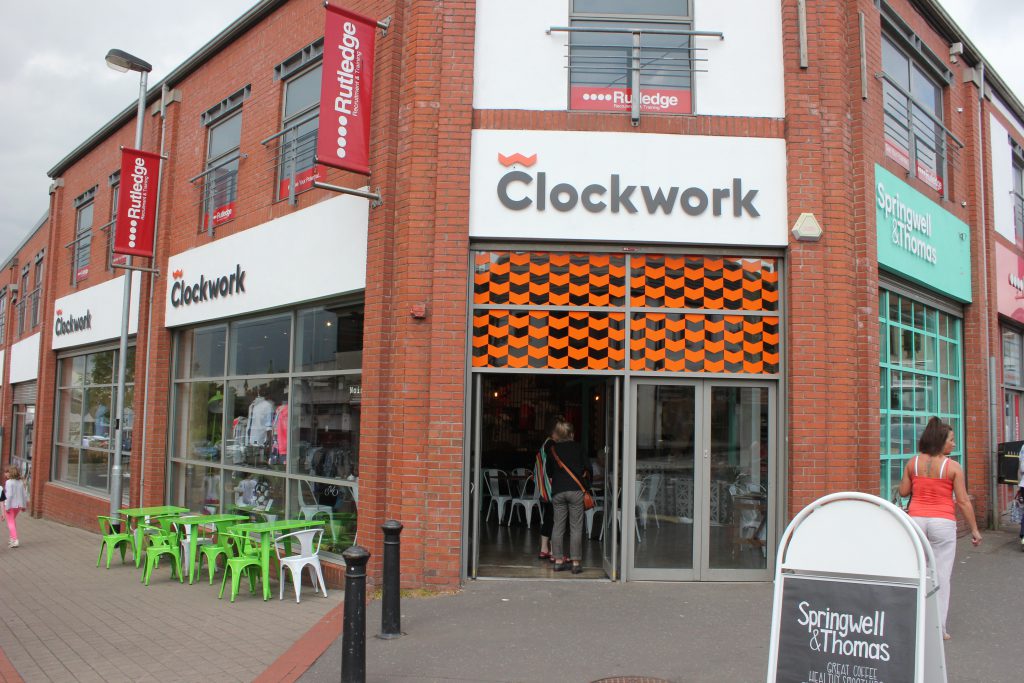 Those of you who read our articles regularly will be aware that we're always talking about how it's better to be working together. So we were delighted to see this store is bringing several Ballymena businesses together under one roof – a fairly large roof at that, with around 6,500 sq ft floor space. As well as Clockwork clothing, footwear & accessories there's also Sitting Pretty nail & beauty bar, Springwell & Thomas coffee shop & juice bar and we've been told there's going to be space for a hairdressing salon in the Autumn. The store is open from 9.00am each day except Sunday (1pm – 6pm) and is open late Thursday & Friday evenings to 9.00pm.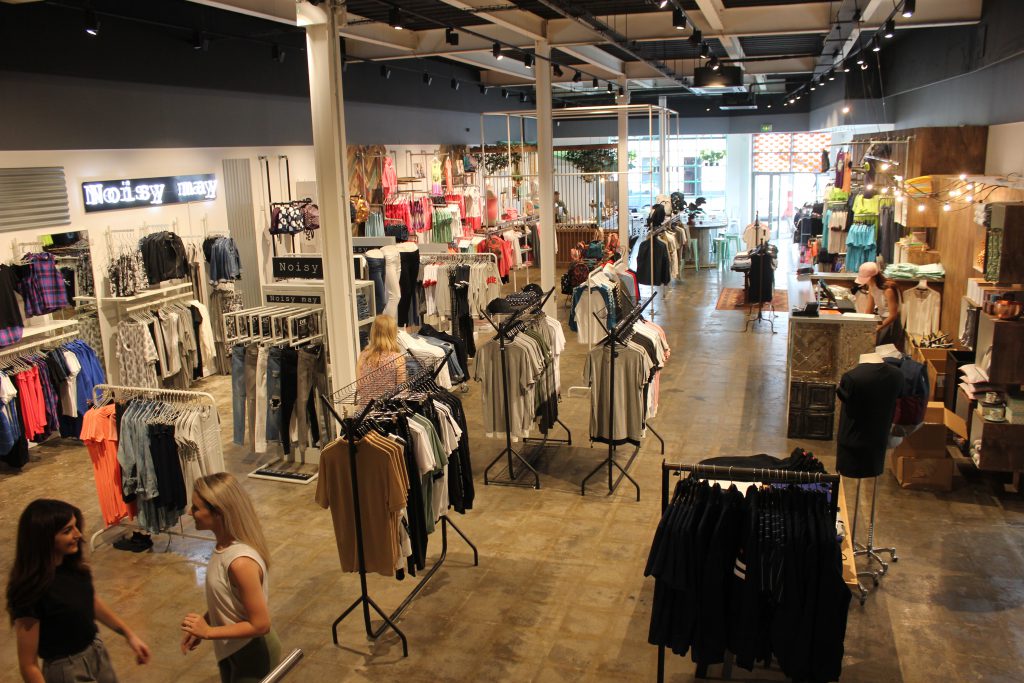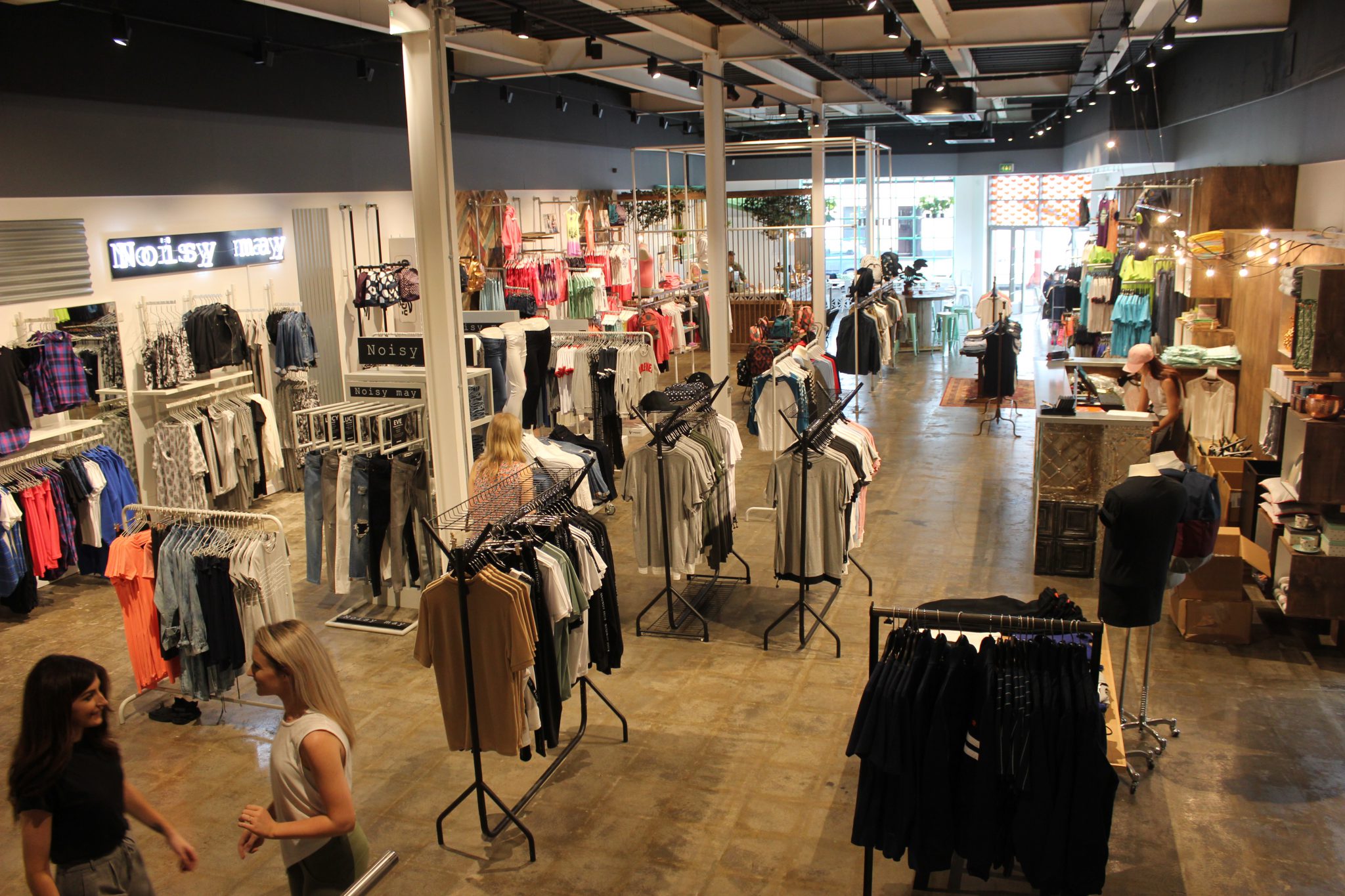 A new Clockwork town centre store has just opened along with Springwell & Thomas, Sitting Pretty and more to follow. A great collective all under one roof offering a superb experience for Ballymena shoppers.
As you can see from the photos this is a fantastic shopping space. Spacious and lots to see with this collective of Ballymena businesses all under one roof. Clockwork stocks several well known brand names including Super Dry, Noisy May, Hot Mess, Lipsy, Gym King, Rose London and much more. They said, "We're so excited about the launch of our new Clockwork store. We believe this is bringing a unique new shopping experience to Ballymena. With the amazing coffee shop and juice bar as well as the stunning beauty area all under one roof along with our quality brands. We've also launched our own brand label called 'This is the Day' which has all been designed in-house. We look forward to welcoming you through our doors very soon." Keep up-to-date with them on Facebook here.



Springwell & Thomas is a great place to chill and enjoy a well earned break. They said,"We also want to promote the 'keep-it-local' philosophy so a lot of the produce used in our cakes and pastries is supplied by Slemish Market Garden and many of these are baked by local chef Rob Curly. The coffee on offer is currently from Roasted Brown, there's also lots of speciality teas to choose from and a good selection of healthy juice drinks." Find out more on their Facebook page.


Sitting Pretty Nail & Beauty Bar offers customers lots of beauty options. Here's just a few of the many treatments they offer –
Gel extensions
Acrylic extensions
Infills
File & polish
Manicure
Pedicure & and loads more . Check their Facebook page here for more details.



All in all, a great addition to Ballymena town centre shopping and we wish all the Ballymena business collective involved in it much success in the new Clockwork town centre store.