We called at the recently opened Mary and Martha's Vintage Tea Room. The Ahoghill tea room is at 4 Main Street in the village with lots of parking space available in the car park nearby. They are open 6 days a week from 9:00am to 5:00pm (closed Sundays)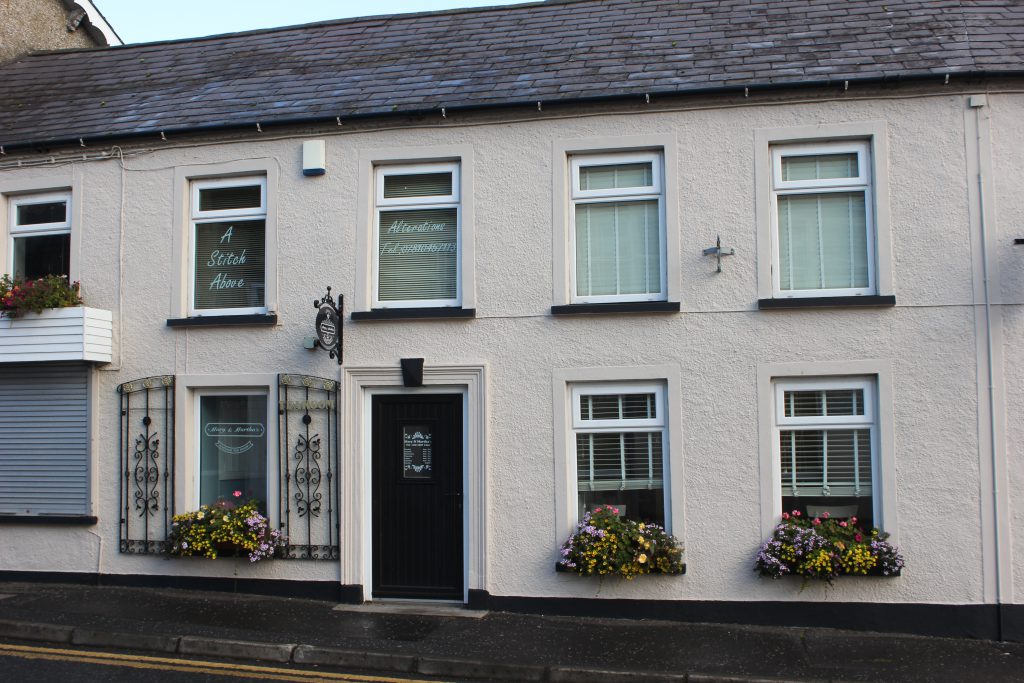 We asked owner, Donna, what Mary & Martha's had to offer. "We want to give our customers a choice of great quality food, whether that's breakfast, lunch or just a snack. We bake lots of the cakes and buns ourselves and also partner with other local businesses so we can offer a great choice of menu. Our brioche breakfast baps have become a big hit. Also now that the weather's getting cooler we have our own homemade soup every day. If you want something sweet try our freshly baked apple pies. For those who need gluten free options we have that too. No tea room would be complete without great tea! We have lots of speciality loose leaf teas available including Assam black & Bora Bora, a really refreshing strawberry and mango tea. Also for all the coffee drinkers we have our own Mary & Martha's blend of coffee beans available on filter as well as cappuccinos, lattes and so on."





The sign in the shop says 'Mary or Martha? You choose'. What does that mean?
"It's taken from the story in the Bible about Mary & Martha. It's a reminder – are you always busy like Martha? Or like Mary, will you take time to sit down and rest with the ones you love?"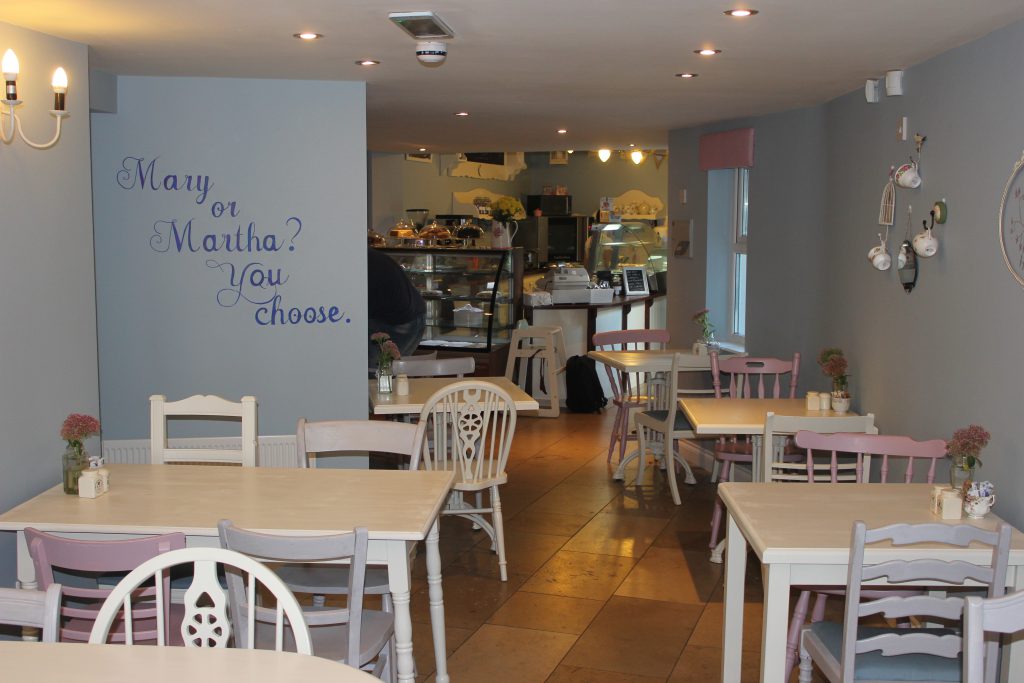 Mary and Martha's Vintage Tea Room in Ahoghill is a great place to sit in, enjoy good food and relax but also serves food, tea & coffee to go.
Donna went on to say, "We wanted to create a cosy, welcoming place where people can stop for a break, enjoy good food and chill out. Also, when the weather's good, we have outdoor seating in a lovely enclosed courtyard at the side of the tea room. As well as eating in, we're also very keen to let people know we do a take away service. This includes a sandwich bar where you can have freshly made sandwiches or filled baps to go. Great for those quick lunchtime snacks."
To keep up to date with all the freshly baked goodies available at Mary and Martha's Vintage Tea Room in Ahoghill, check out their Facebook page here.