Here at Ballymena Today we love local music and have mention Arborist here before as part of out Music Tuesday series. Our first mention of Ballymena man Mark McCambridge aka Arborist can be viewed here.
The new album from Arborist is out now and it sounds wonderful. Watch the video below to enjoy the beauty of Dark Stream. 

Local Musician Arborist to play in Ballymena
BBC's Across the Line say:
"Words like 'poise' and 'majesty' were thrown about when we played this on the radio, pitching 'Dark Stream' as a sort of dignified moment of contemplation amongst a show dominated by noisy rock n' roll. Perhaps we laid it on a little thick – Arborist are pretty rock n' roll in their own unique way. I guess we were just transfixed by those heartfelt vocals, the raw production and the use of something we don't hear enough of on ATL – brass." (Source)
Arborist are touring to show off their new material. You may have heard them this weekend at the Atlantic Session on the North Coast last weekend, or on Radio Ulster. If you didn't then don't worry – they will be visiting Ballymena very soon to play a session at Track Records.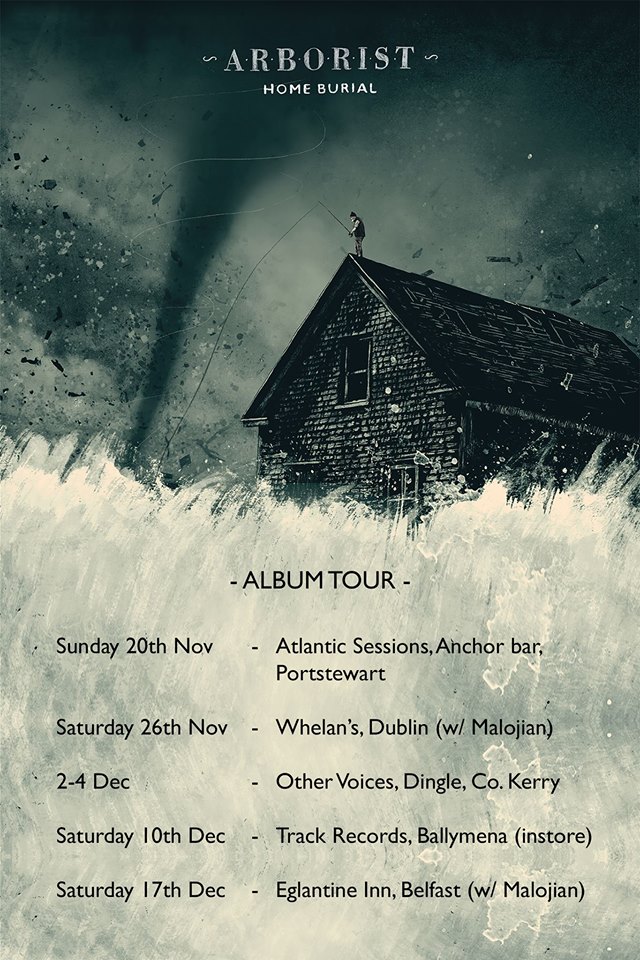 Track Records is located on Hill Street in Ballymena and specialises in vinyl and music memorabilia. Arborist will be playing in store on Saturday 10th December at 1pm. Stay up to date with the details by following Track Records here on Facebook.