Another in our series of Christmas in Ballymena blogs – looking at Rhubarb and Crumble this time. Using the strap line 'gifts with love', Rhubarb and Crumble are predominantly an online business based in Galgorm. We called recently to find out more!




What is Rhubarb and Crumble? "Well firstly we've got nothing to do with the dessert! We simply wanted a quirky and catchy name to attract attention. We're a mother and daughter team who love handbags and decided to start an online business here in Ballymena selling them. But not only handbags, we sell scarves, purses and candles. We also have kid's novelty bags and we're even venturing into selling some men's items."
The owners of Rhubarb and Crumble, Maggie & Janiene continued. "Our business is based in the beautiful surroundings of the Courtyard at Galgorm Castle. We're continually adding to the range you can buy on our website. Handbags are our main focus as we are typical of all ladies and love a nice handbag! We stock brands such as Bessie, Sally Young and Milan Fashion. Lots of thicker winter scarves are available now for the colder weather. Purses and other accessories complete our range.
We also stock a range of fantastic candles. Although they are branded as Rhubarb and Crumble candles they are made for us locally by a social enterprise called Alternative Angles. We love this partnership as they provide support to people with learning difficulties. They help them develop new skills and that in turn gives them more confidence. Our best selling candle scents are Strawberry & Champagne, especially popular at this time of year is Cranberry Chutney & Pomegranate."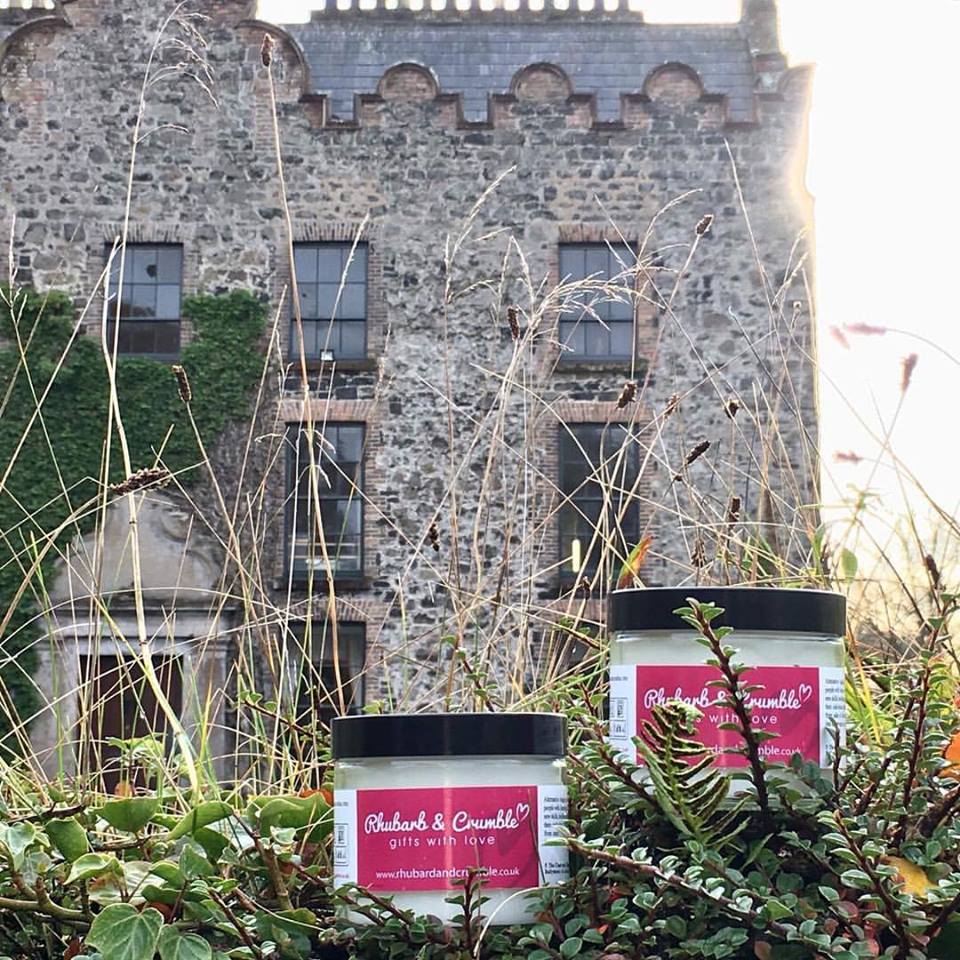 Christmas in Ballymena – Rhubarb and Crumble are an online store based in Galgorm, Ballymena. 'A family run business with a diverse range of handbags and associated gifts'.
You can find Rhubarb and Crumble at 5 The Courtyard Galgorm Castle, Ballymena. There's still time to order in time for Christmas. A link to their online store is here and you can keep up to date on their Facebook page here.
We hope you're enjoying this series of blogs about Christmas in Ballymena – Rhubarb and Crumble are just one of the many local businesses to feature. Ballymena Today encourage you to support local this Christmas.