The Creamery Can is a family run local Ballymena business. It is located in Glarryford just outside Ballymena and they have been sharing some very tasty treats on their Facebook page.
Head to the Creamery Can for a Christmas treat
If you are craving a festive pick me up then head over and order one of their beautiful Hot Chocolates which comes with fresh cream and mini marshmallows. Looks amazing doesn't it.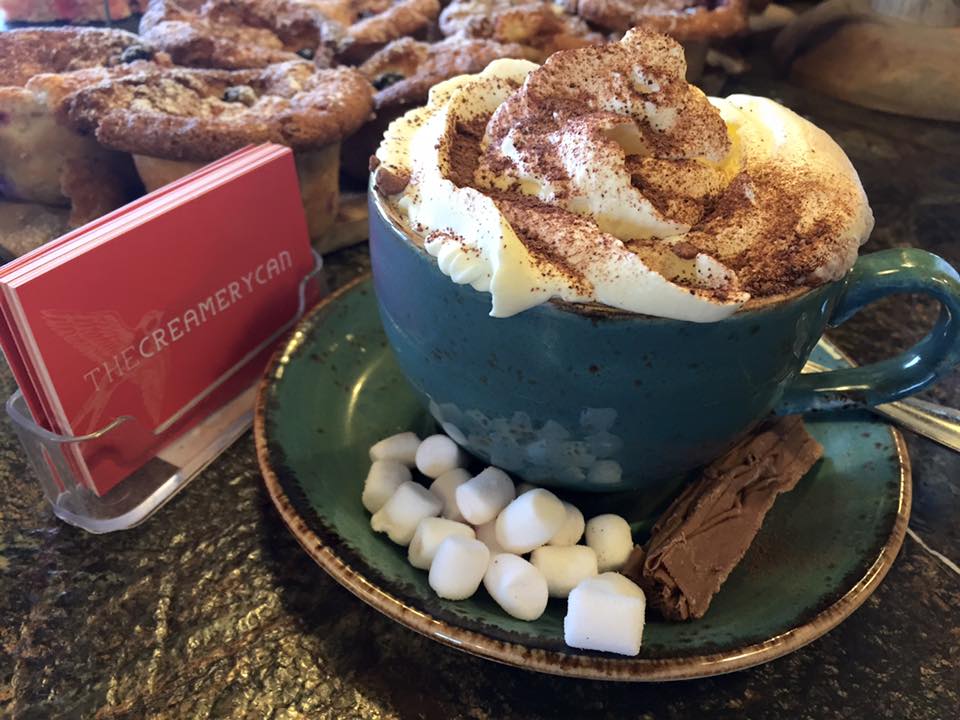 The Creamery Can has been serving the public from their beautiful Glarryford location since 2014. They say:
We serve from the heart. We believe in generosity of spirit, passion and attention to detail in all we do. We believe in community – a place where we can share great food and great conversation, a place where we can do life together. And we believe in family – a place where our customers feel honoured and valued. Welcome to The Creamery Can.
And if you are looking for a special gift for someone this Christmas then pop out and pick up a Creamery Can gift voucher or how about a traditional Christmas fruit cake. They are all wrapped and ready to go.
The Creamery Can is located on 30 Station Road, Glarryford. There are currently ongoing road works on the main road towards the Creamery Can but don't be put off just look out for the signposts which will get you to the Creamery Can without any fuss.