At Ballymena Today we have dedicated the month of December to shining a spotlight on businesses in Ballymena.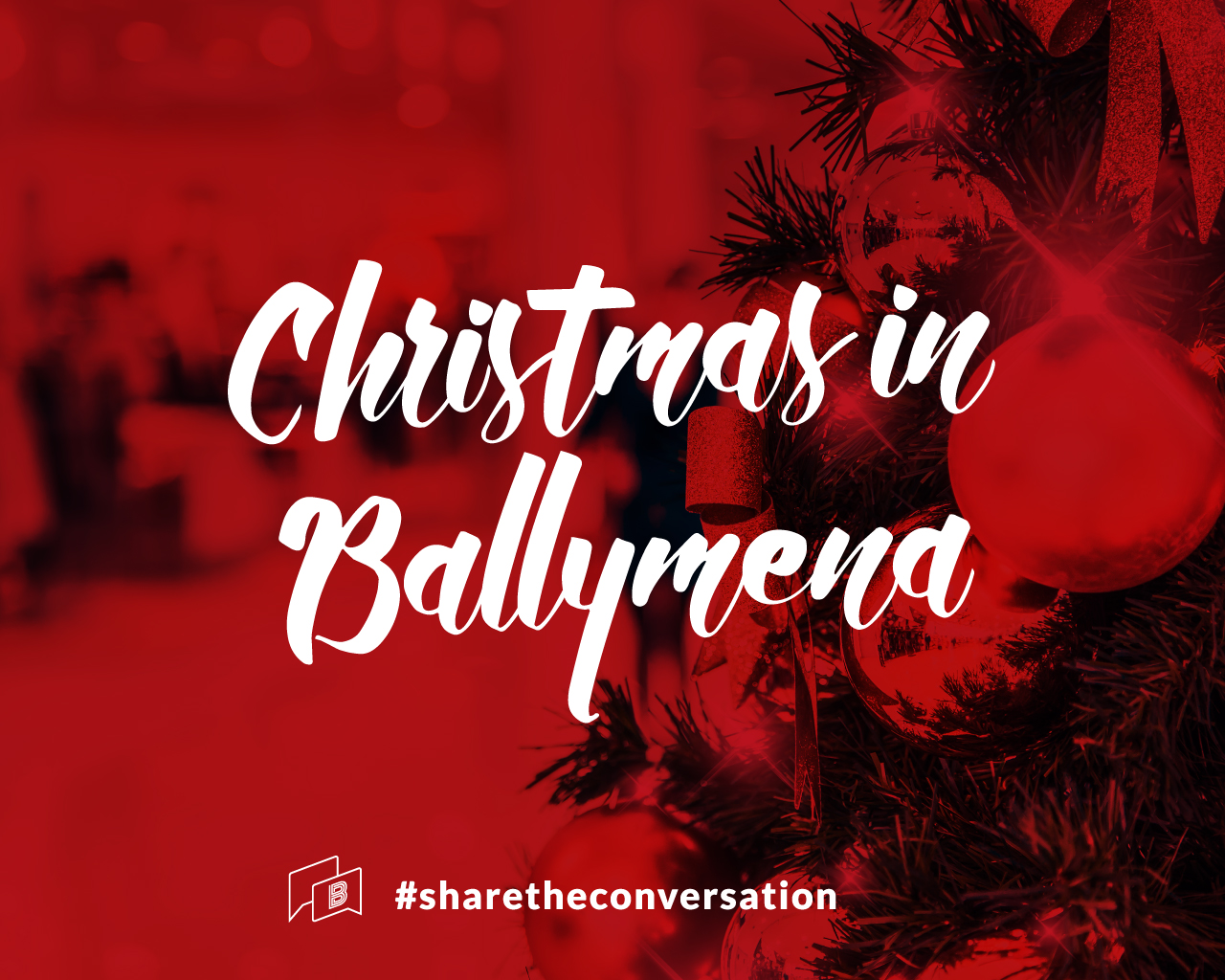 Christmas in Ballymena – Share the Conversation
We have tried to feature a variety of shops and businesses in our town and hopefully have encouraged folks to head into town and pick up at least one of their Christmas presents from a local retailer.
This means the world to us – so if you did buy local this festive season we woudl like to say a big thank you.
"Thank you"
Did you see our blog posts? If not you can click here and read everything the Ballymena Today wrote this December about local businesses.
The truth is that we love our town and would like to see others joining us in talking about the things about our town that are great and good. we would like it if you, our loyal readers, would consider sharing more of what we write to promote Ballymena people. So please SHARE THE CONVERSATION by following us on Facebook, Twitter and Instagram – come over, say hello and tell us why you love Ballymena as much as we do. Happy Christmas – See you in 2017.