Ballymena Today – Do the Hoola Make Up Review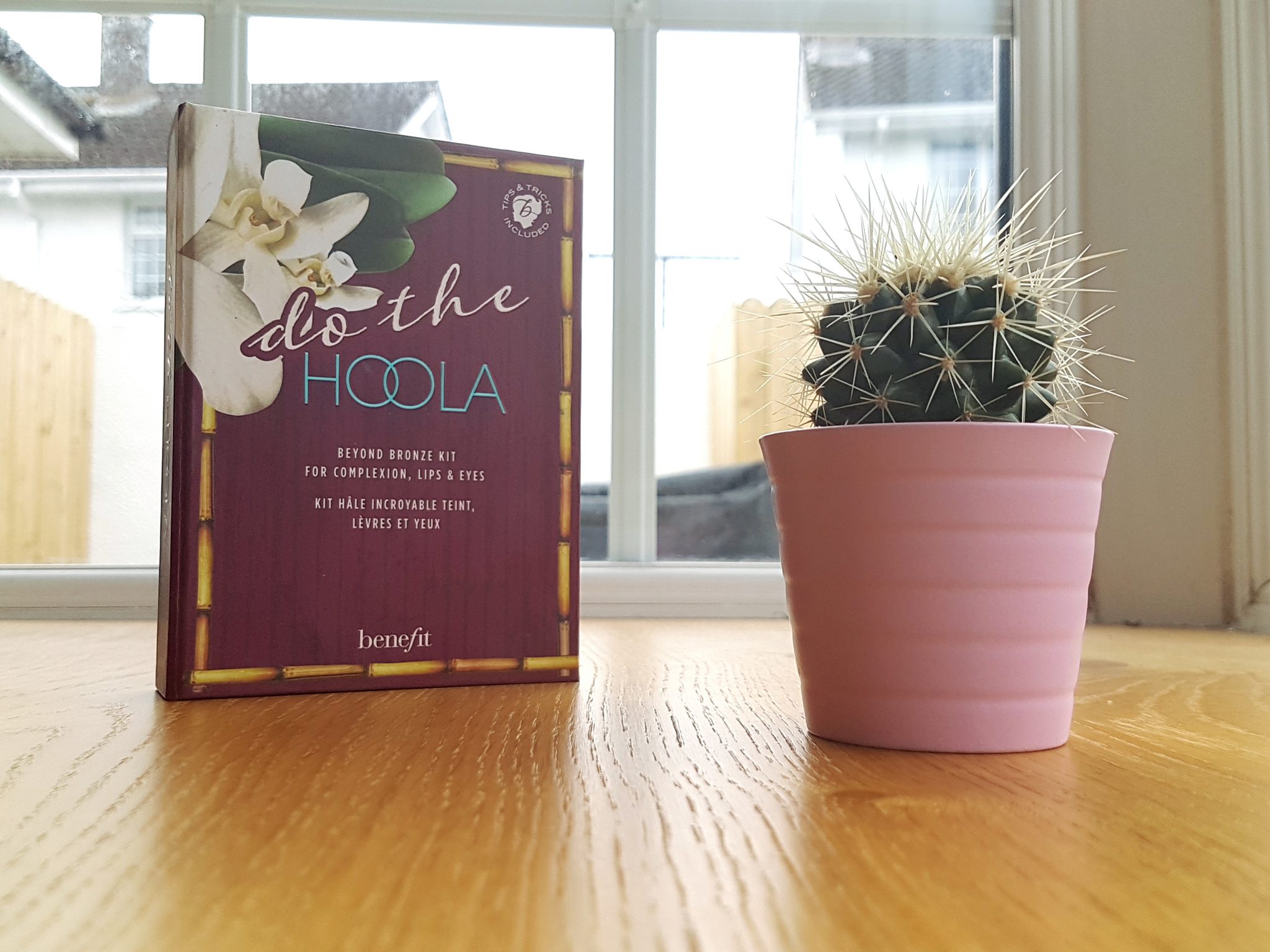 Thanks to the Ballymena Today for their review of the Benefit Do the Hoola Beyond Bronze Kit. The kits has lots of Benefit make up products – if you haven't tried them yet then take a look below:
Do the Hoola Beyond Bronze kit is a 5 piece set which consists of 5 Benefit mini make up products …perfect for travel or on the go. You can put them in your handbag or purse and they take up no room at all – perfect for touch ups.
Firstly, I love the packing this came in. It really is beautiful. This kit contains: Dew The Hoola matte liquid bronzer, Hoola Ultra Plush Lip Gloss, Hoola Bronzer Powder (which comes with a miniature brush), BeneBalm and They're Real Mascara.
Ballymena Today – Do the Hoola Make Up Review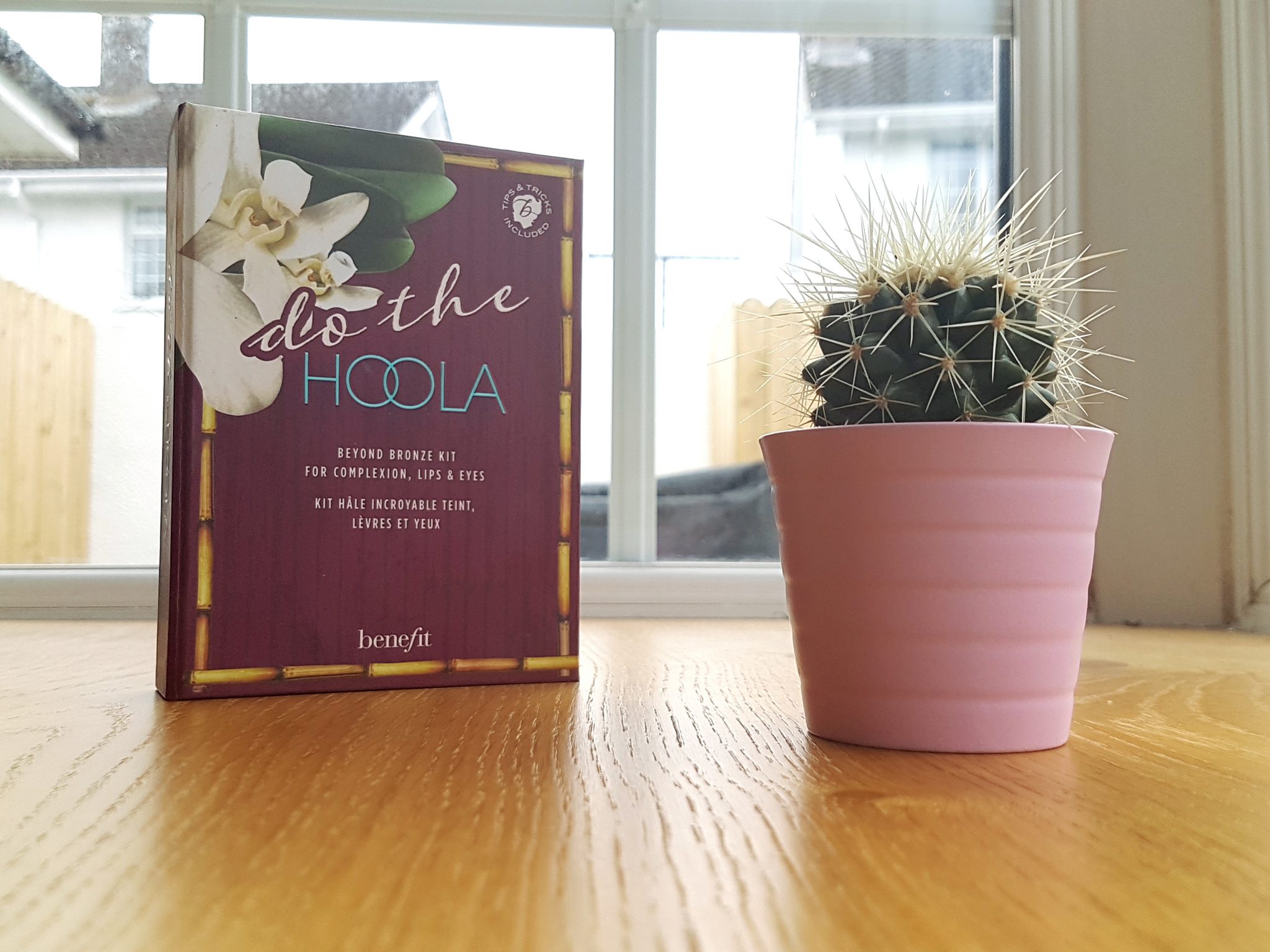 Dew the Hoola
This sheer soft-matte liquid bronzer was released last year. On the back of its box it is described that it's "smoothing effects and lightweight texture melt in for a shimmer-less, natural look that's so sheer and seamless." I was extremely excited to try this out and I love experimenting with it. You can use as one layer for a tinted moisturiser look or use even more above your foundation to give you an all year round tan. I love using this to contour as it is a liquid and blends great! It doesn't dry out my face and leaves a lovely glow and natural appearance. Personally, I love that it is matte and doesn't have any glitter as it is definitely more natural.
Tip: To contour with this and give a more sculpted look you should blend under your cheekbones and along your jaw and hairline.
Hoola Ultra Plush Lip Gloss
This is a lip gloss that is so smooth and natural. It's a very nude colour with lots of shine and if you don't like the feel of matte lipsticks or creams, this is for you due to its silky feel. This lip gloss has an absolutely stunning peachy smell, which is an added bonus. It's not at all sticky which is so, so good, however I find that this is not very long lasting and can wear off quite fast. It matches most makeup looks and is extremely versatile, I would recommend as a handbag lip gloss because of this and because it can be applied easily.
Hoola Bronzer Powder
Hoola has been a best-selling bronzer in the UK for many years now. This is a high quality soft matte bronzing powder that applies smoothly to your face and is not cakey at all. It's definitely a bit more pricey than standard drugstore products but I find it great value for money. I think that this bronzer would be great for anyone with oily skin. Before I discovered this I've only ever used shimmery bronzers so the fact that it is matte gives it a huge thumbs up in my books. I much prefer the flawless, non-sparkly look but if I want to highlight any particular parts of my face I would use the Benefit High Beam liquid highlight for that bit of glow.
BeneBalm
This is a tinted lip balm that's is said to give a "hydrating boost" and a "rosy colour." I find that it feels really nice on the lips but like the gloss it doesn't last just as long. This would be good to put on before a heavy lipstick to add a bit of extra colour and moisturise your lips. Or if you are wanting a more neutral look you could just use this straight on your lips, as long as you don't mind having to touch it up every now and again.
They're real Mascara
This mascara says that it is meant to "Lengthen lashes beyond belief." Personally, I love this mascara! It isn't clumpy and it makes my lashes feel soft. A little goes a long way but if you want thicker lashes you can easily layer it up. It applies easily, separates lashes and lengthens too. I love the brush but it's very spiky so you need to be careful not to accidentally scratch your eye. Personally, I prefer this to the Benefit Roller Lash because it does a really good job at separating my eye lashes.
I would 100% recommend this kit to anyone. I have loved all the products in this kit and would be tempted to buy them again. I hope this helps! ☺For more information pop into Debenhams in the Fairhill Ballymena.