Portglenone Community Rescue Service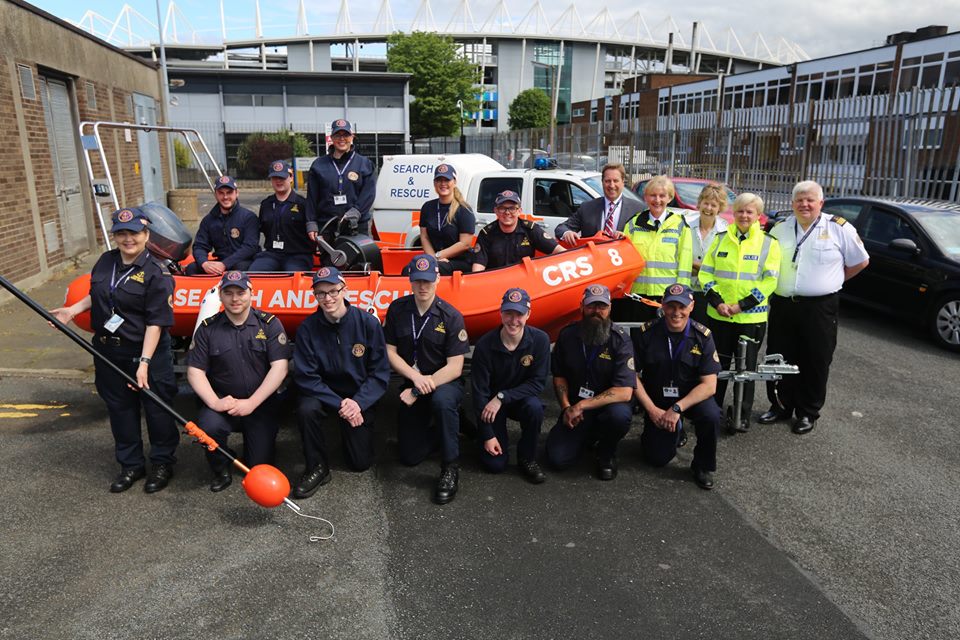 Portglenone Community Rescue Service offer an invaluable service to local people. Although they are based in Portglenone they are often called to help other Northern Ireland teams for searches or training exercises. Recently the Belfast Unit enjoyed a visit from the police to find out more about their work.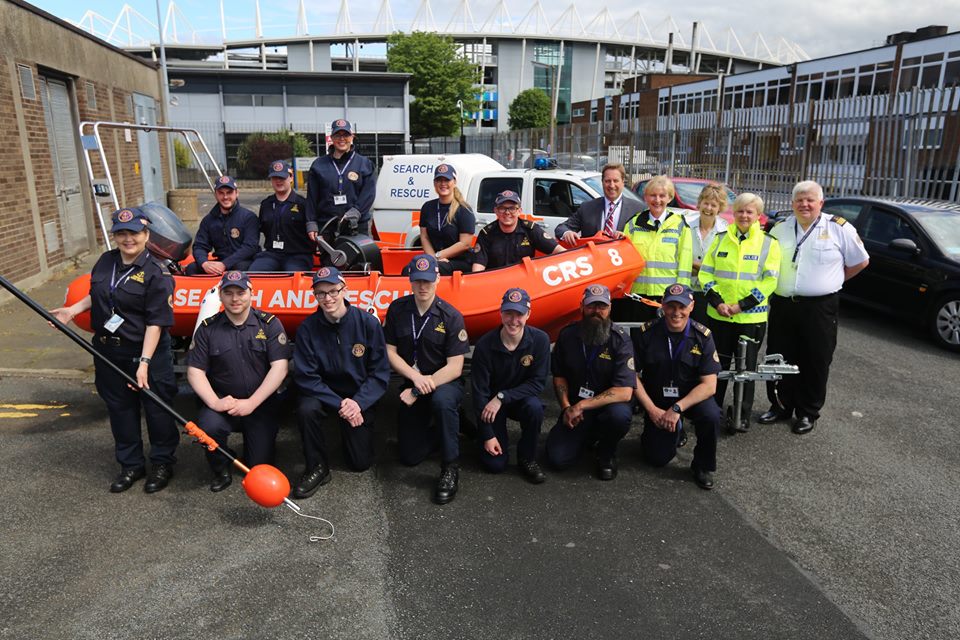 This week the Community Rescue Service welcomed ACC Barbara Grey, Superintendent Patricia Foy and Maura Muldoon to their Belfast Unit. 
This provided an opportunity for ACC Grey to learn more about our organisation and the role that we play within voluntary search and rescue across Northern Ireland, the work of our Community Safety Patrols in central Belfast and to meet and chat with representative volunteers from CRS Units based around the province.
The CRS were pleased to unveil two new boats for use on the River Lagan which will enhance both our search and rescue capability and safety patrols. The two Whaly rescue boats and other specialist equipment were funded by the Department of Justice (NI) through the CRS membership of NI Search and Rescue Practitioners Group (NISAR). (Source)
Portglenone Community Rescue Service
Portglenone Community Rescue Service are a voluntary service. They recently carried out some fundraising in Portglenone and raised nearly £2500 to help with their needs. If you missed their fundraising but woudl like to contribute to their work then you can visit their Amazon wishlist. Have a read through the simple pieces of equipment which you could buy and help them out. Here is their message from Facebook:
If you should have a few extra pounds, your youth organisation wish to buy something for a local charity or you know someone that wants to help out – click here and have a look at the few things we need.
Portglenone Community Rescue Service – helping keep our communities safe!