Congratulations to Ballymena printers Ballyprint who were finalists in three categories at the recent Irish Print Awards 2017, held in Dublin. The IPA say, "Celebrating excellence in the printing industry for 40 years, the Irish Print Awards recognise the best of the country's print sector and are regarded as the leading independent awards event for the Irish print industry."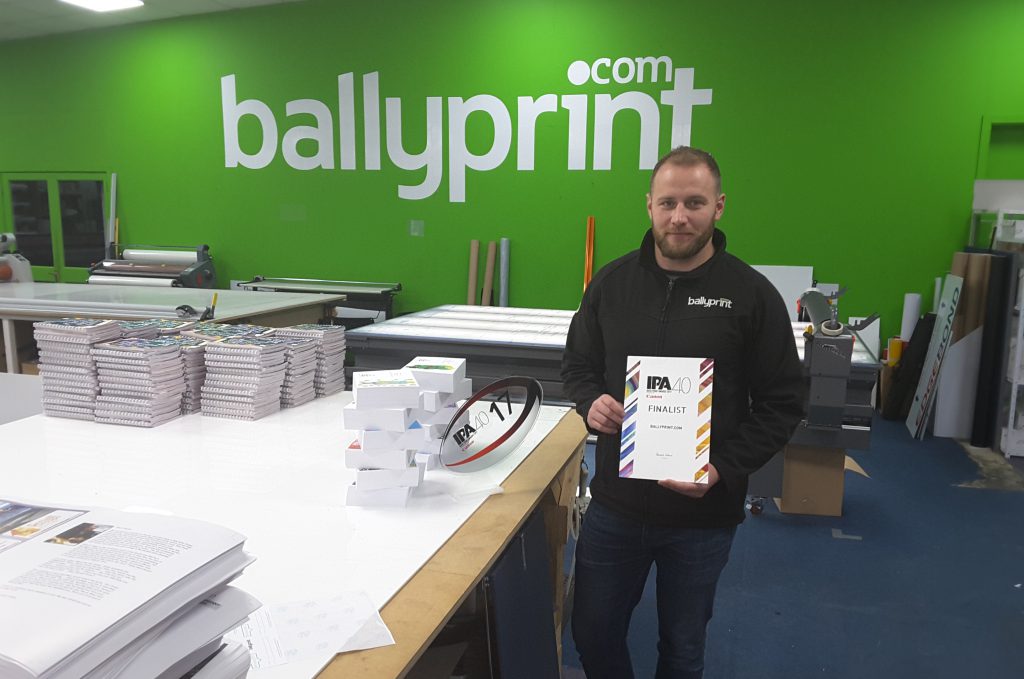 Aaron Klewchuk, director of Ballyprint told us,
"We had an amazing evening at the Irish Print Awards ceremony in Dublin. Although we didn't come first, we did come runners up in 3 different categories. This is a massive achievement for a small printing business in Ballymena. I would like to thank all our customers from Ballymena and beyond who support us. Also to the staff who continually work hard to offer our customers a great service."
Ballymena Today regularly use Ballyprint for our promotional printing jobs. The photo below shows a recent example of their work for us – pop-up banners which you may have spotted in different businesses around Ballymena.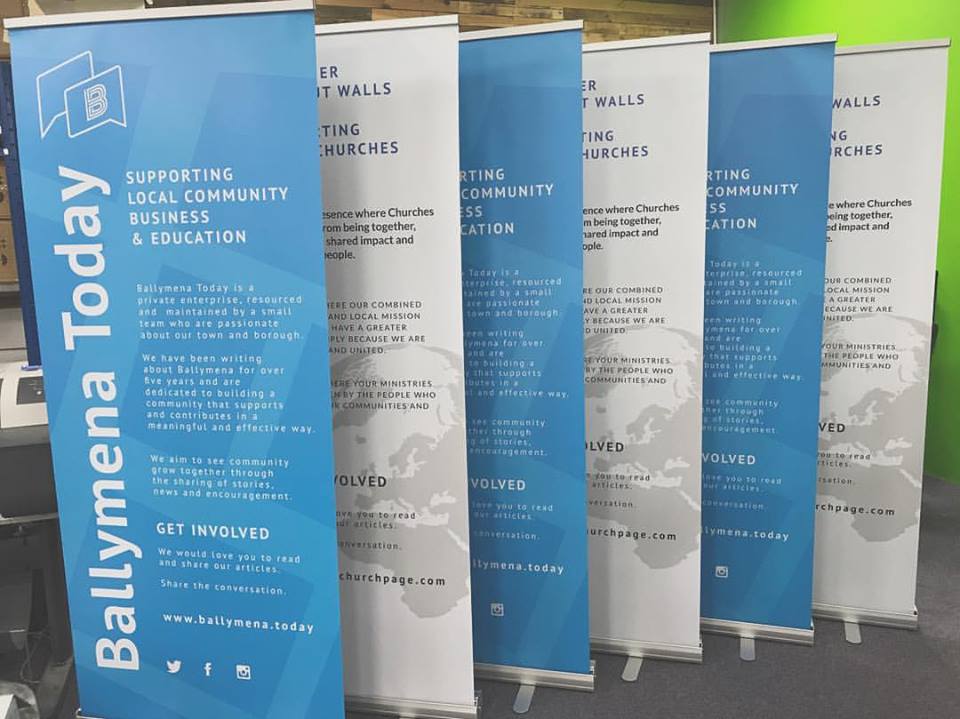 Ballymena printers Ballyprint can produce a huge selection of printed products!
Established in 2009, Ballyprint can offer print solutions for businesses, organisations, churches or anyone else needing printed material! Products include leaflets & posters, business cards, booklets & brochures, gift vouchers, menus, shopfront signage and much, much more. Business owners, as we come close to a new year, why not consider a branded calendar to hand out to your clients? Ours is currently in production with Ballyprint! Click here to see the products page on their website.
Also if you need your products designed, Ballyprint offer a graphic design service. It's obviously really important that your printed material is going to be effective. You will want it to stand out from the crowd! This is why it's worth investing in design experts to achieve this for you.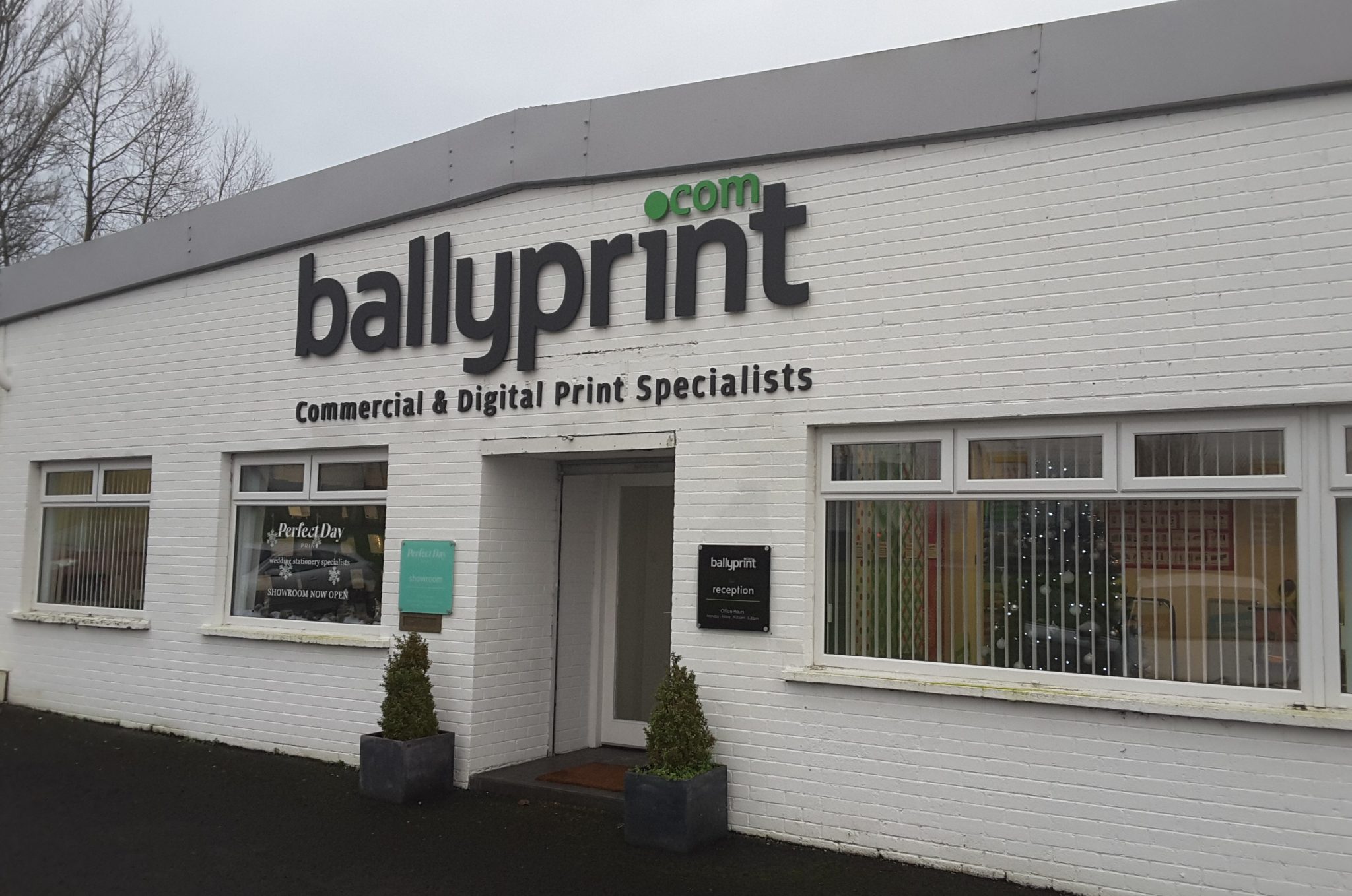 You can keep up to date with the news at Ballymena printers Ballyprint on their Facebook page here and they're also on Twitter here.
Their office is at 17a Pennybridge Industrial Estate, Ballymena. You can contact them by phone on 028 2563 9371 or email hello@ballyprint.com