The Ballymena Today book club has started! And our first title is going to be Big Little Lies. This is the perfect title to kick us off. I read it last year and it brought up so many issues and provoked discussions that went on and on and on. Big Little Lies is a thriller by Laine Moriarty set in a well to do Australian neighbourhood and centres around a kindergarten where parents and children clash in various situations.
Big Little Lies is Moriarty's seventh novel and it displays a bewildering mixture of humour and hard hitting subjects like rape, domestic violence and bullying. It features a variety of characters, heroes and villains and, although the subject matter was sometimes tough going, I couldn't put it down.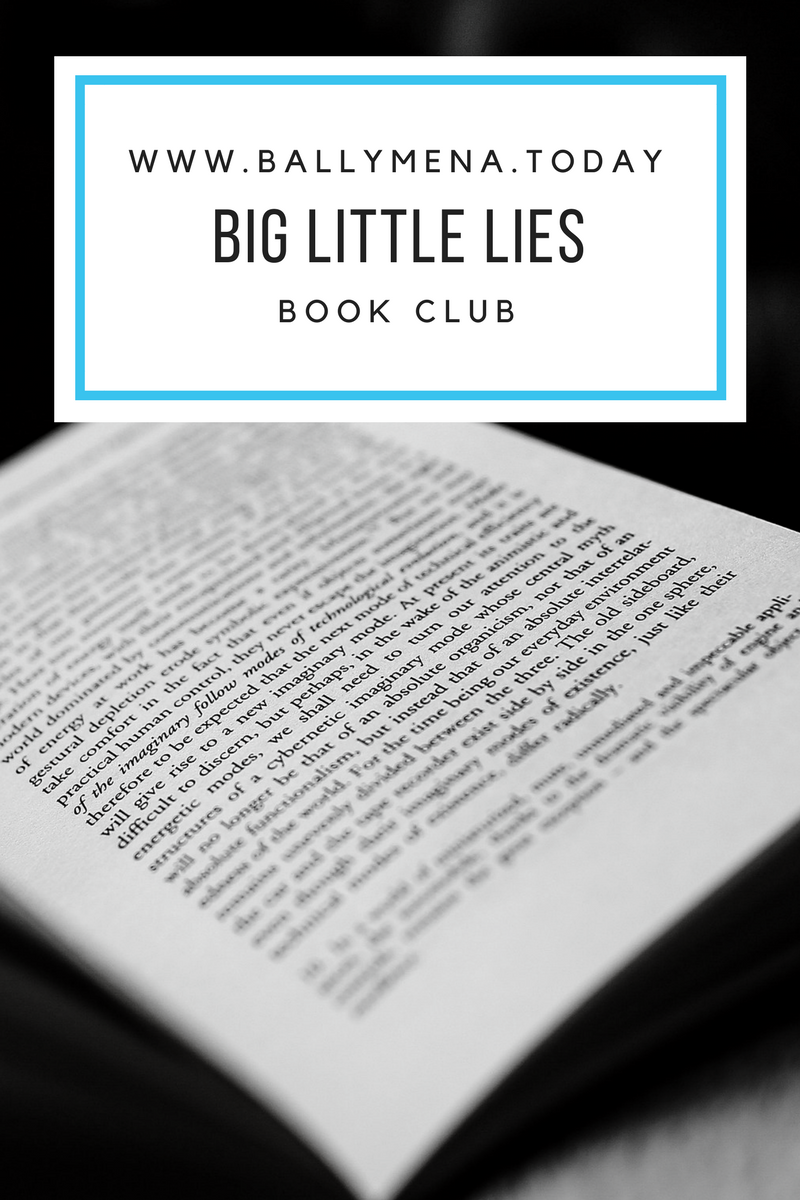 In 2017 Big Little Lies was developed into a successful television series set in California starring Reece Witherspoon and Nicole Kidman. But if you have watched the television series I think that you should still read the book as it fleshes the characters out more fully and there are certain different which are really interesting to compare.
So how does this work then?
It's simple;
Grab the book – download it to your Kindle, iPad or table – or pick up a copy from Waterstones in Ballymena.
Read the book – You have 4 weeks to get stuck into it.
Keep an eye on our blog, instagram and facebook page – on the second week of February we will be publishing our Big Little Lies discussion guide.
Grab your friends and meet up – Our biggest wish would be that you and your book clubbers would meet up in a local Ballymena coffee shop. Enjoy a coffee and a little treat as you discuss our book club questions.
Or get involved with our online community – If your friends aren't readers then don't worry, you can still be a part of our online community. Drop a comment and let us know what you thought of the book.
So there is your first challenge. Lets read this together and please stay tuned to Ballymena.Today because we will be writing articles and blog post relating to the themes and storylines in the book.
Welcome to Ballymena Today book club!