Voiceworks – Bringing drama to Ballymena

In Ballymena we are all too aware of how talented our townsfolk are – especially our kids! We have been really excited to see innovative and exciting opportunities for children from Ballymena to learn together and have fun.
We are privileged to have the chance to speak to Lesley Henry of Voiceworks. I have no doubt that if you live in Ballymena you have already heard about this great organisations.
Voiceworks – Bringing drama to Ballymena
Read on to find out more:

What is Voiceworks?
Voiceworks is essentially a performing Arts School offering dance, singing and acting on a Saturday morning from 10-1 in Ballymena North Centre. We have a passion for the arts and seeing the full potential of children released. We are local experienced teachers who genuinely love children.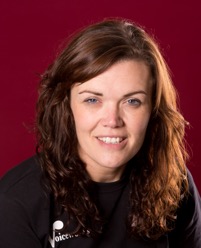 What made you decide set up Voiceworks?
I had been teaching performing Arts for years and watched our local children struggle to find an outlet for their skills without travelling further afield. We wanted to provide a professional skilled school that was fully invested in the local community and the children.
We started with 'ANNIE' four years ago this summer and saw over 60 children come to life on the Braid stage. We have continued with shows every summer giving the cast of age 8-18 the closest to professional experience on a full stage musical as possible and they had the time of their lives and so did we!
This expanded to demand for something more permanent and in 2017 we opened our school. We are delighted to say we are in our second year. We have just announced this Years musical 'My Fair Lady' and are super excited for auditions in Ballymena Academy this march.
You work sounds really rewarding, can you tell us about your best moment at Voiceworks to date?
Thats a hard question as every week bring new memories. If I'm honest I celebrate the small simple things like a six year old singing solo for the first time to the closing curtain on the production and the hugs and tears shed by staff and cast.
So, tell us about some of the performances you have already done.
Annie was our first show, followed by Oliver, Joseph and his technicolour dreamcoat. This year we are producing My Fair Lady with open auditions in March age 12-18. The shows are in the Braid 1-4th August.
We are also so excited to be staging our first junior musical 'Hairspray' also auditions in March for ages 8-13. It is going to be a busy year.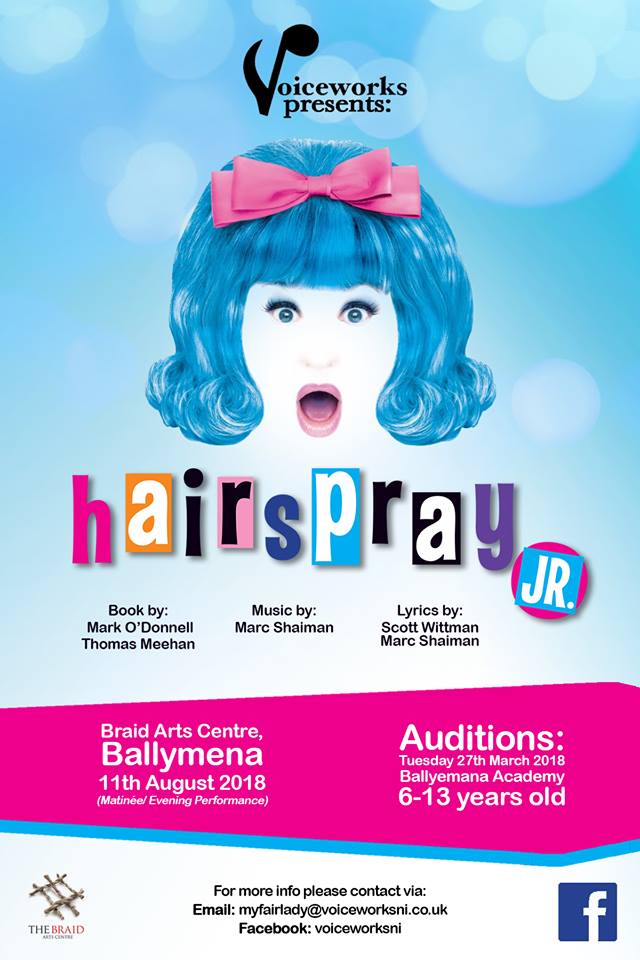 What skills will kids who come to Voiceworks gain?
Creativity, confidence, problem solving, perseverance, focus, communication, dedication, accountability and collaboration. Tools that will stick with them into adulthood.
What would you say to someone who is shy / nervous but would like to come along and take part?
We would say come and this class is exactly what your child needs! We have children with experience and some with none. Its the tutors job to design a class that allows natural progression in a safe and encouraging environment.
Imagination is key to creativity and learning
Voiceworks have limited spaces and would love to invite you to a free trial class. Click here to book on the Voiceworks our website and your kids could enjoy a fun environment giving students the vital skills they need for both the stage and everyday life.
Thanks to Lesley from Voiceworks for taking the time to answer our questions – we look forward to your next big performance – Hairspray!
Auditions for 'Hairspray' are available for ages 6-13 years. Auditions will be held in Ballymena Academy on Tuesday 27th March from 10-4pm. Registration opens soon – keep your eye on the Voiceworks facebook group for more information.