Another Media Essentials Training day for local businesses was held recently at Ballymena Media Centre. Staff from two well established Ballymena businesses attended the day. Andrew from McCarroll McConnell Insurance Brokers and Stephanie from Technical Transport Products (TTP). Both businesses realise the importance of using media campaigns to connect with existing customers and to reach new ones.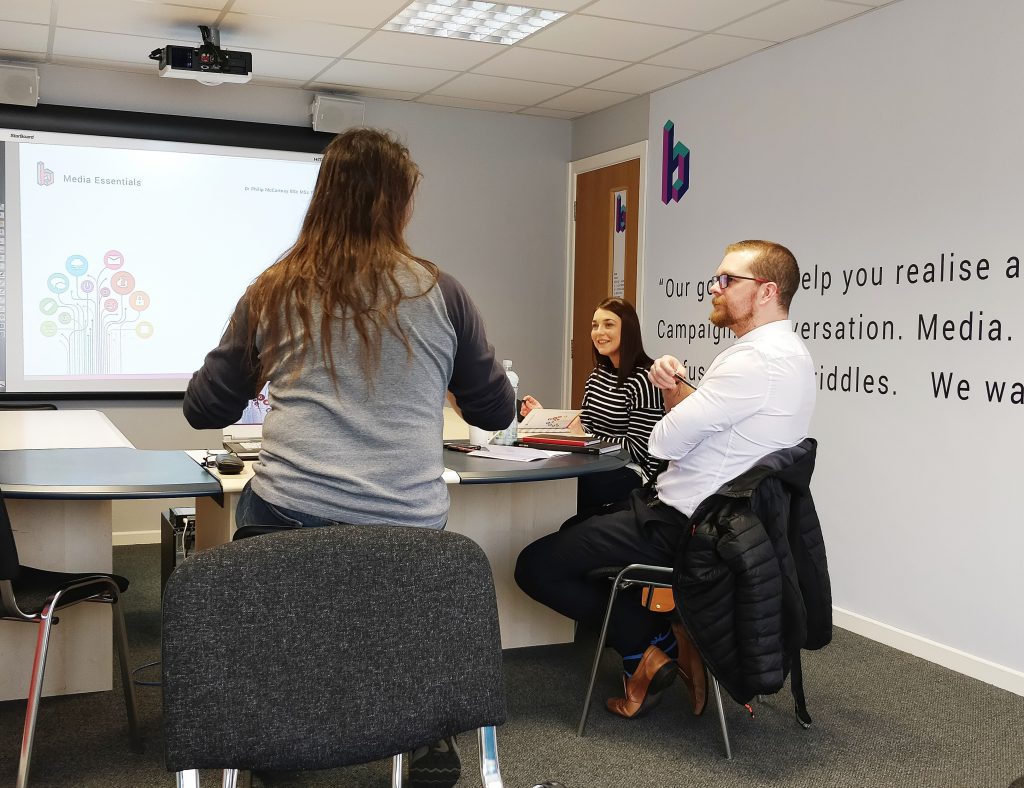 This unique and innovative Media Essentials programme has been designed and developed by Dr Philip McCartney from MCC Computers in Galgorm. The programme focuses on four main areas which will allow your business to develop or improve your media campaigns. These key areas are:
What is media essentials? Looking at what media essentials your business will need to build a successful campaign. That could include a website, blog and social media, print and events.
Working with the essentials – Looking at what tools you'll need to use eg. words, photos, video, technology, etc to make it work effectively.
Share the conversation – How is your business going to get the campaign message to a wide audience?
Campaign – you've looked at the media essentials your business needs, the tools needed to implement that and how you're going to share it . You're ready to build your next media campaign!
Some comments from Andrew and Stephanie after their recent Media Essentials Training day at Ballymena Media Centre.
While the two businesses they represent are obviously very different in the product/service they offer, both are acutely aware of the importance of using media effectively. A few posts on Facebook won't do! Here's what they had to say about the day.
Stephanie from TTP says –
"Earlier this month I embarked on the Media Essentials course in MCC, Galgorm. I must admit that I entered with some trepidation, as I am not a computer whizz, and I thought I might be out of my depth. I was also struggling to see how Media Essentials could benefit the company I work for. However, my fears were soon dispelled. Philip was an exceptional tutor. He talked through the process required to use Media effectively within business, and by the end of the day there was no more mystery behind the Media! I now realise how different types of Media interlink and how they can all help to further TTP's online presence. Philip's approach was laid back and he was very much lead by our own experience of Media within our respective businesses. He communicated his extensive knowledge in a straightforward manner and, having completed the course, I now feel more in control of the company's Media journey. Looking forward, TTP now plans to use this knowledge to develop a more effective website… I couldn't recommend the course highly enough!"
Andrew from McCarroll McConnell Insurance Brokers –
"I thought the course was a great benefit to me, being part of website/social media activities for the company and for the company as a whole. The focus on getting the fundamentals right before you begin posting online (where, remember, it's out there forever) was a really good starting point and the insight into developing and learning the right disciplines in what and how you post will be a great benefit in the future.
We saw the value of interconnectedness beyond a shadow of a doubt and I look forward to working in a more connected and linked way with our own customers and insurers as we take what we have learned and put it into practise."
A profile of the two businesses who were represented at the latest Media Essentials training day.
McCarroll McConnell have built up a very successful business in the insurance sector. They have been trading for 50 years and currently have offices in Pennybridge Industrial Estate, Ballymena and Church Street, Ballymoney. They offer an excellent range of insurance products covering many sectors. These include household, agricultural, business, motor and more. They have a particularly good ongoing deal for young drivers who can benefit from up to 40% savings on their Young Drivers Insurance deal. Find out more about the insurance products available at McCarroll McConnell on their website here.
Technical Transport Products specialise in transport refrigeration. Many of you will have noticed lorries on the road with Thermo King refrigeration units attached to the trailers. TTP are Northern Ireland distributors for Thermo King. They have a 7 bay workshop at Woodside Industrial Estate, Ballymena and provide 24/7 service coverage, 365 days a year to their clients. Read more about Technical Transport Products on their website here.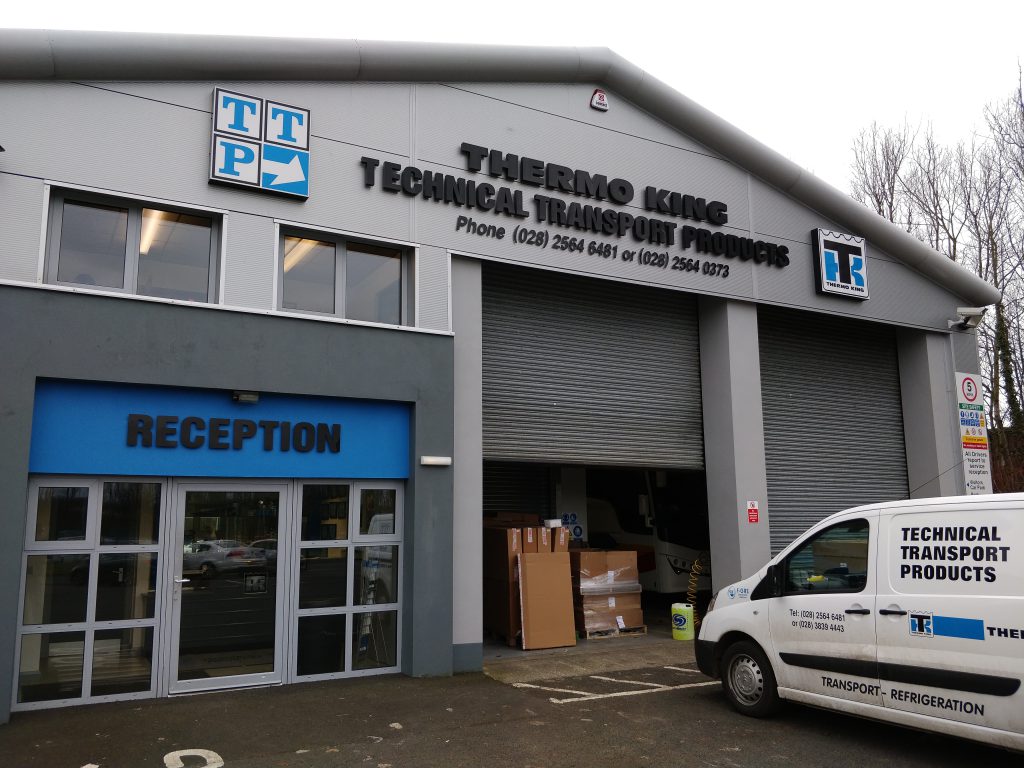 Classes are specifically designed to be small and interactive making it a more effective experience. As well as developing media skills/techniques useful in today's culture, it is also an opportunity to network with others and build relationships which we believe could be useful and potentially, to mutual advantage.
If you are a business owner or manager and would like to find out more about how the Media Essentials Training day could help your business, please get in touch with Philip or Gordon on 028 2563 8888.