Ivory Pavilion Galgorm – Bridal Open Day
A Bridal Open Day is a brilliant way to research the Ivory Pavillion. Based in Galgorm this local wedding venue offers a beautiful location to celebrate your marriage.
Find out more from the Ivory Pavilion below:
The Ivory Pavilion at Galgorm Castle is a venue of unique distinction situated in the exceptionally beautiful and scenic location of Galgorm Castle dating back to 1618.
We understand that organising your wedding can sometimes be daunting and that many of you would love assistance in making it as stress-free as possible. Well, look no further, as here at The Ivory Pavilion we have put together a number of all-inclusive wedding packages which take care of every detail, allowing you to spend more time on the fun stuff. The packages are just a flavour of what The Ivory Pavilion can offer. We love nothing more than helping you design a wedding that is unique and personal to you.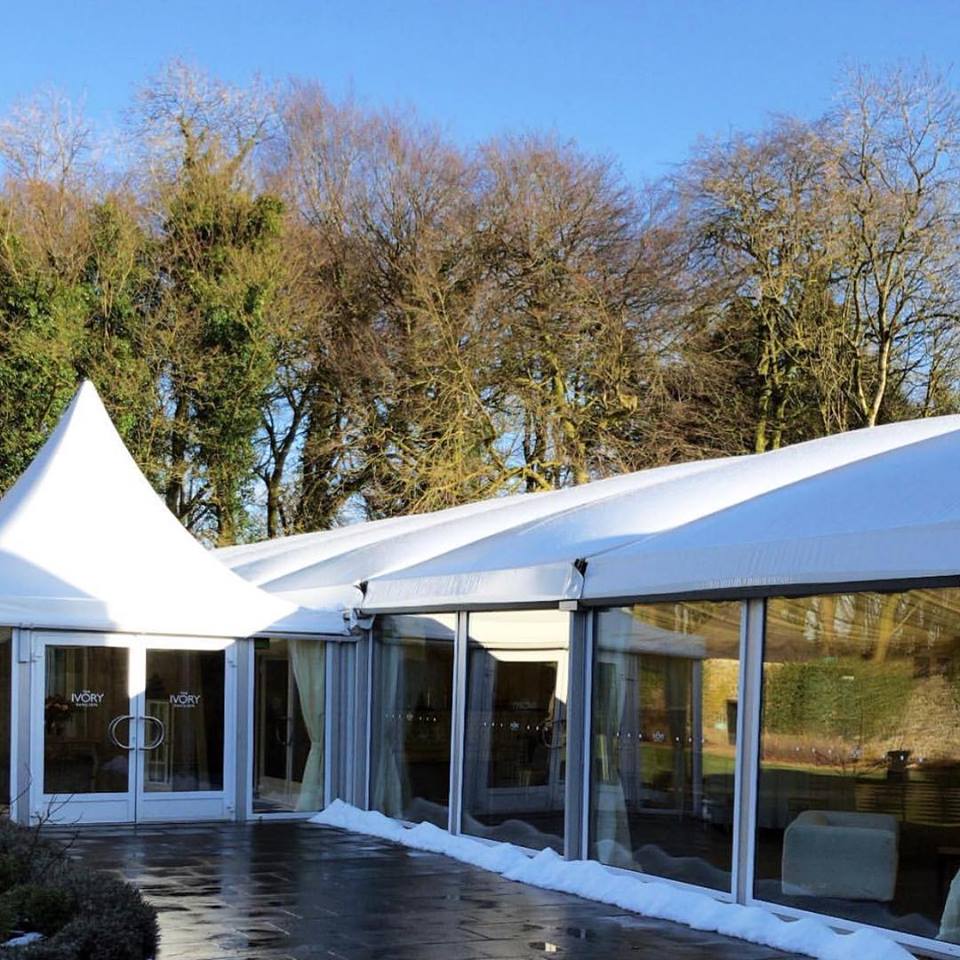 Please click here to view the Ivory Pavilion website & be sure to follow them on Facebook by clicking here.
On Sunday 11th March you are invited to the Bridal Open Day. Perfect for any newly engaged couples, or any brides and bride-to-be's who are looking for wedding ideas and inspiration.
Attending the Ivory Pavilion Bridal Open Day gives you the chance to meet the team and see a variety of people who they work with. Here are some of the other businesses which you will meet when you are there:
Millson & Berry Floral Boutique
And did you know that here at Ballymena Today we have a whole archive of Wedding related blog posts and articles featuring advice, inspiration and showcasing some amazing local businesses. Please click here to access our Wedding Archive.
If you are getting married be sure to get your self out to this great local event at the Ivory Pavilion at Galgorm.