Sainsbury's supermarket chose one charity to support each year. In Ballymena there are currently three worthy charities who all need your votes. Voting for this year's Local Charity of the Year is open from the 11-24 June. Since 2009, Sainsbury's stores have each selected a Local Charity of the Year to partner with. You can vote in store or online now.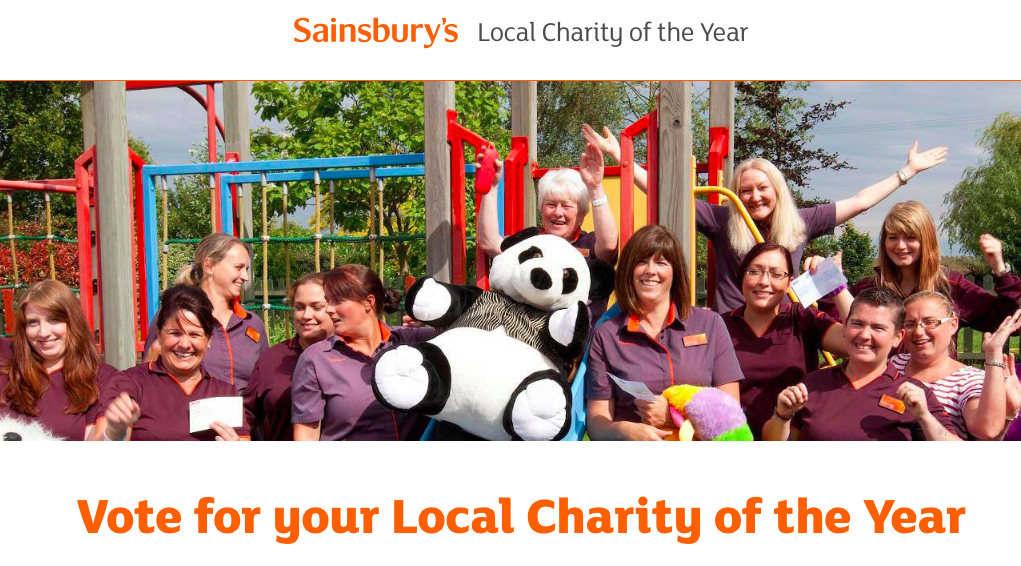 The three charities are:
Women's Aid ABCLN – We are already big supporters of Women's Aid who offer an invaluable service in Ballymena and throughout Northern Ireland. To find out more about the work of Women's Aid ABCLN please click here.
Air Ambulance NI – The Air Ambulance NI offers a unique and much needed help in times of crisis throughout Northern Ireland. View their website here.
Cancer Fund for Children – The Cancer Fund for Children rebuild young lives devastated by cancer. We do this by providing practical, financial and emotional support, as well as free therapeutic short breaks to children, young people and their families throughout Northern Ireland. View more about this charity here. 
All three charities do important work and this is a great opportunity for you to help them to work harder to help other people. All you have to do is click here and vote for the charity which you wish to be picked.
If you would like to cast you vote to help one of these deserving charities then please click here to visit the Sainsbury's charity of the year website.