The Creamery Can Coffee Shop – authentic homemade food
Artisan food & local produce made with love
The Creamery Can coffee shop in Glarryford is the place to go for a great range of authentic homemade food. Just off the A26, half way between Ballymena and Ballymoney, The Creamery Can was once an old barn on the family farm. After being sympathetically renovated a few years ago, it is now a thriving coffee shop. The quirky interior decor, the restored oak beams and fantastic views of the Glarryford countryside make this an ideal stop-off for some relaxation…and great coffee and food!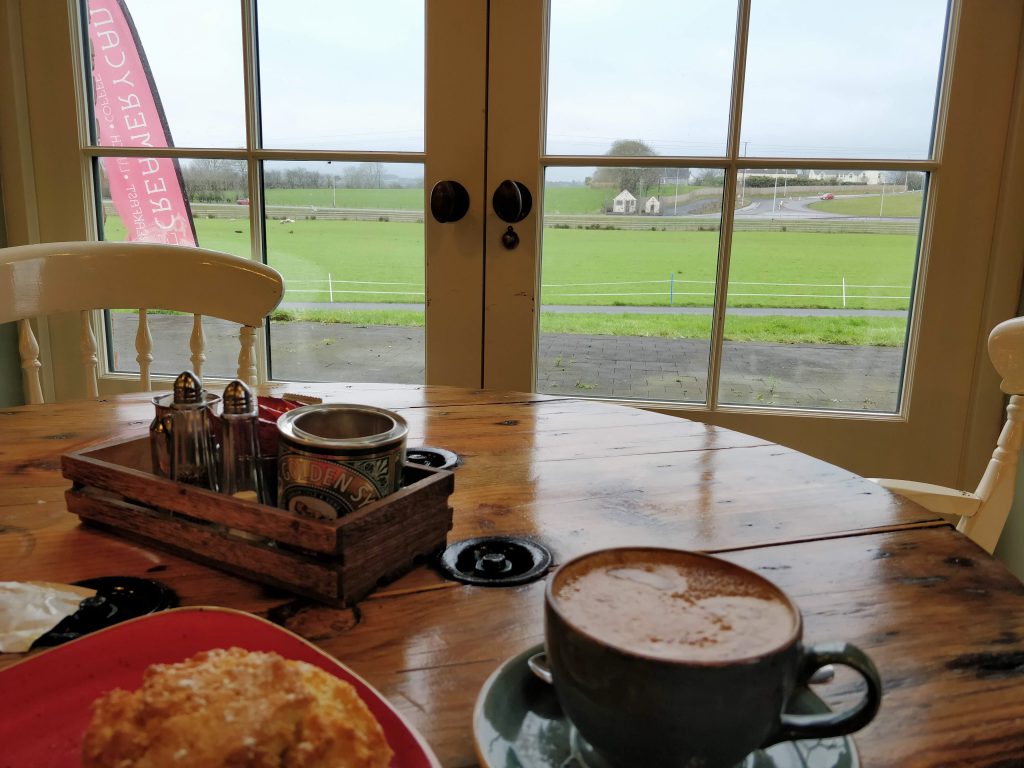 We called and had a chat with owner Alyson Reid. As with any successful business, Alyson is passionate about the coffee shop, about maintaining a really high standard of artisan food and creating a space for people to relax. She told us that now that all the roadworks have been completed on the nearby A26 they have had a really busy winter season, which is great to hear. Top of the list of their customer's favourites are their fresh home baked scones. We had to try one! It was still hot…not long out of the oven…it was delicious!! For sweet treats Alyson says their caramel squares are top of the list. But of course there's a lot more on offer – click here to go to the menu page on their website. Lots of gluten free options are also available on both their sweet and savoury menus.
So next time you're traveling from Ballymena towards Ballymoney or the North Coast, or on the journey back, why not stop off at The Creamery Can for some amazing authentic homemade food. They serve breakfasts, lunches, afternoon teas, coffee and cake and so much more. If you're having a sweet treat why not add some homemade ice cream, made by Hugh on the family farm – delicious!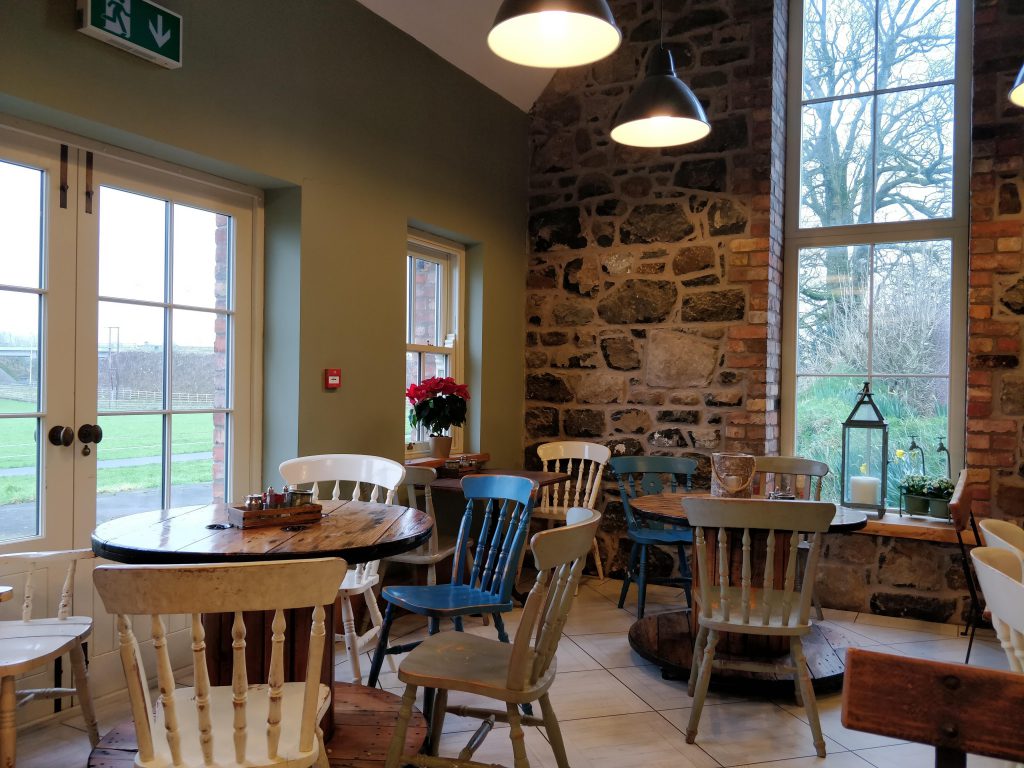 The Creamery Can Coffee Shop
for authentic homemade food, based in Glarryford.
Read more about the story of The Creamery Can on their website here. Check out their Facebook page to keep up-to-date with news from The Creamery Can coffee shop in Glarryford.