Walking Tours in Ballymena – Roots Revealed
A new series of walking tours in Ballymena are planned to take place once a month between April and September 2019.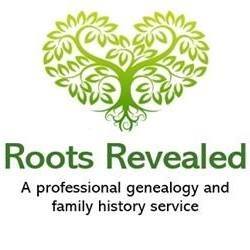 A great opportunity for you to find out more about the history of Ballymena over the last 1,600 years
Roots Revealed, a Ballymena based business, is run by Natalie Bodle, a qualified genealogist who undertakes family history research, compiles house histories and delivers genealogy evening courses. Natalie is also a qualified and insured tour guide who has organised these tours of her home town, starting on 20th April 2019. Each walk will last for 2 hours and costs £10 per person.
A new series of guided walking tours in Ballymena start on 20th April 2019
Talking about what to expect on the tour, Natalie says,
"Join me to hear the story of the Seven Towers, tales of feudal lordships, of deals with the devil, the headless horseman, of ancient monastic settlements and the rebels of 1798. The tour will also cover the more recent history of this busy market town and popular shopping destination."
She went on to say,
"The first planned tour will be on 20th April from 11am to 1pm. It will begin at The Braid Arts Centre, Bridge Street, Ballymena."
If that date doesn't suit, Natalie has also tours planned for 27th May, 29th June, 13th July, 24th August and 28th September 2019. Booking is essential for any of these and you can book online here. Private tours are also available – just get in touch with Roots Revealed to discuss your needs.
Find Roots Revealed on Facebook to keep up-to-date with information about their tours and other news.