Felting Crazy – Handmade in Ballymena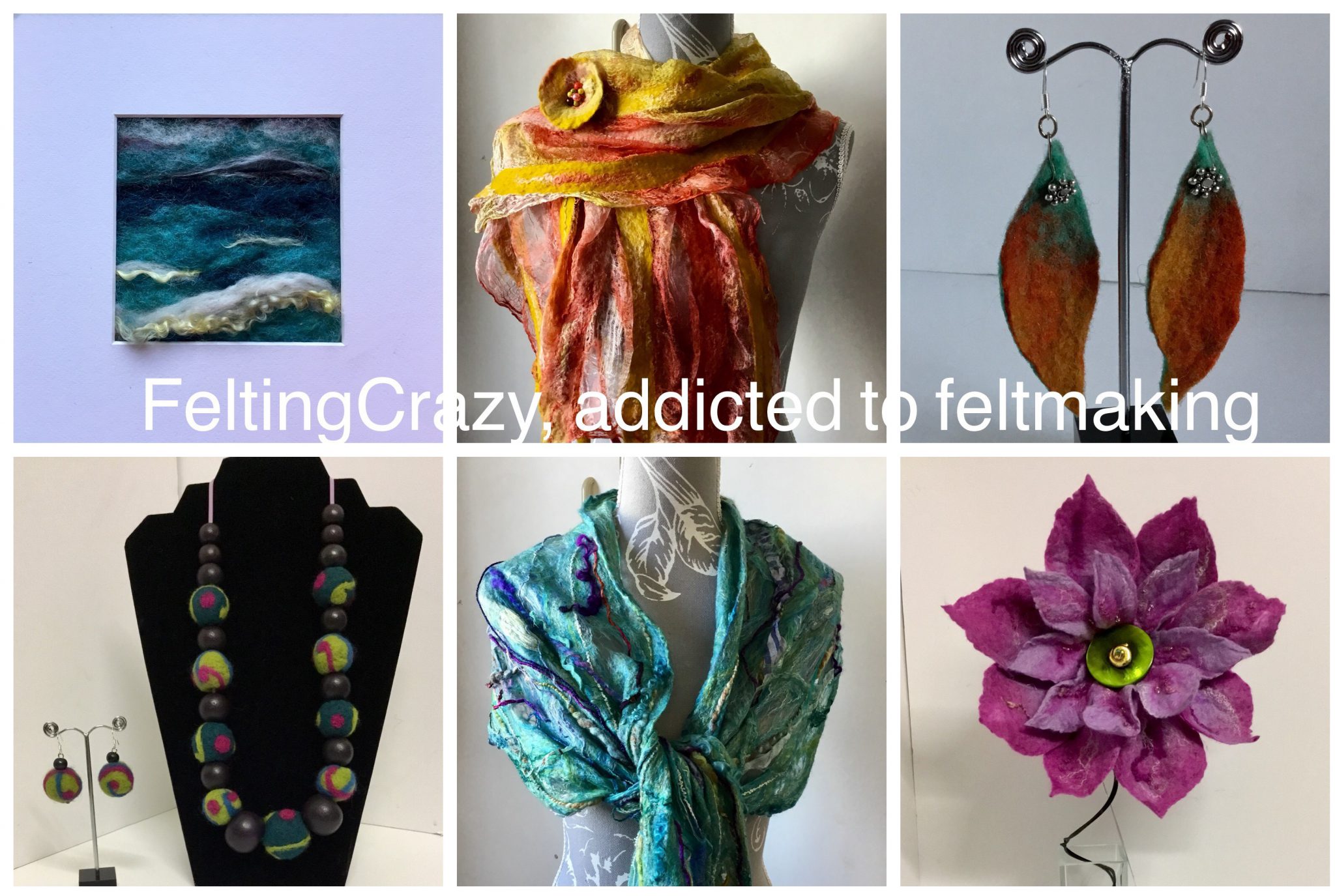 Felting Crazy, owned and run by Shelley Steele, creates a stunning range of felted products, all handmade in Ballymena. The range includes shawls and scarves, bags, jewellery and more. She also creates a beautiful and very cute range of commissioned felted cats and dogs. More recently Shelley has also added felted garden and seabirds to her ever increasing product range.
Felting Crazy Workshops at Midtown Makers, Church Street, Ballymena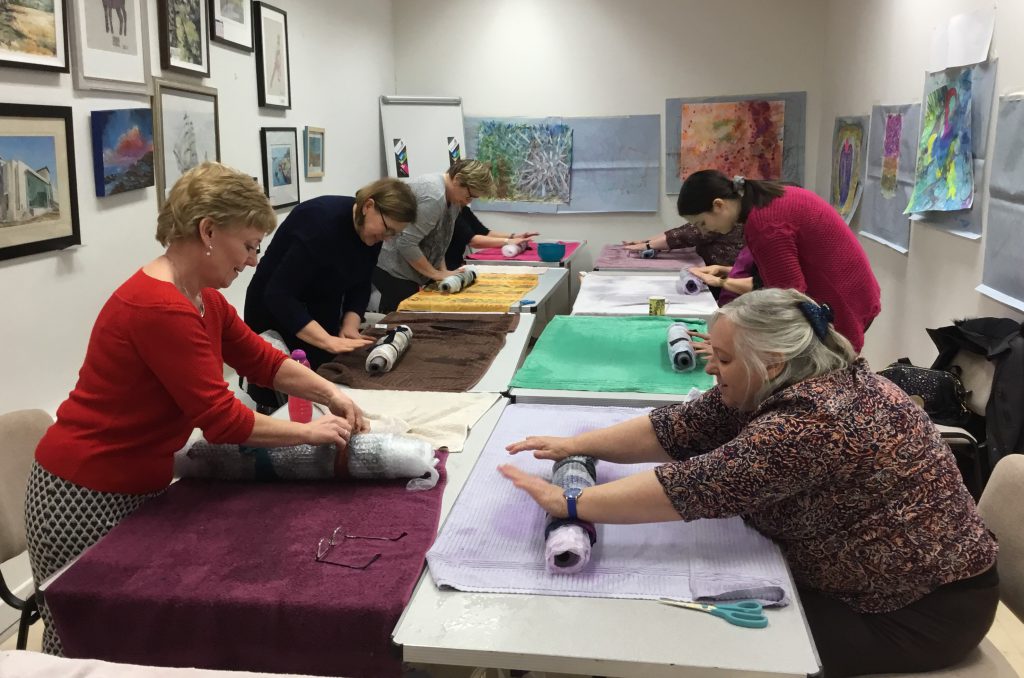 On top of making all these products she is also keen to pass on her felting skills to others. She does this through felting workshops which are run 3 times every month in Midtown Makers in Ballymena.
We asked Shelley to describe a typical workshop.
"At a typical Felting Crazy workshop you will have a lot of fun in good company learning various felting skills.  I will help you create beautiful and unique pieces such as a scarf, a bag or a picture to name just a few." You can see a few examples of workshop ideas in the photo below.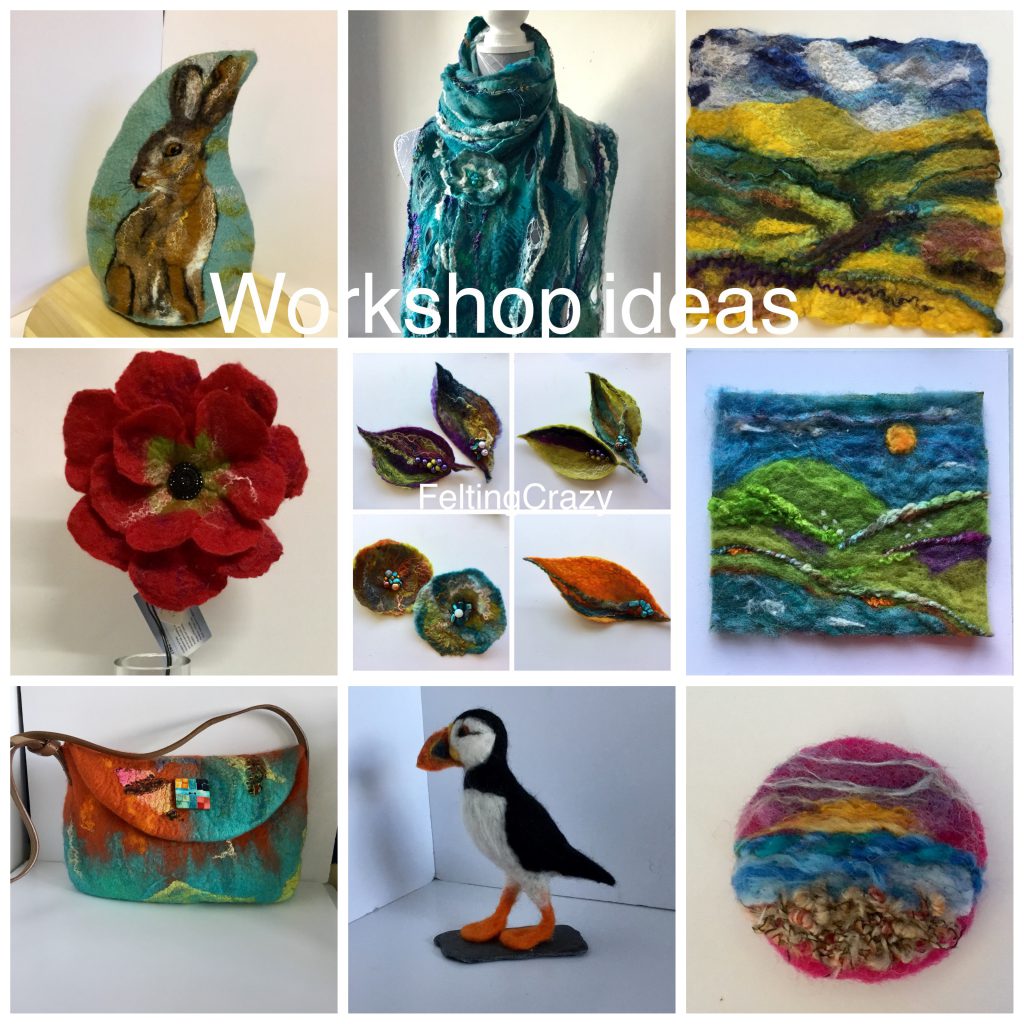 Shelley fell in love with felting after she had attended a felting workshop about sixteen years ago. Felting Crazy was born after she retired from a career in the NHS and therefore had more time to devote to her "passion for felt making".
Not only are all Shelley's items handmade but she also spins a lot of the yarn she uses to make the items. Spun on an old fashioned spinning wheel! Her inspiration comes from her love of colours and textures. She says of felting, "It is a magical process, it has a life of its own."
So what is felt making?
Shelley told us, "It is thought to be the oldest way of producing fabric pre-dating spinning and weaving. It is the process of turning wool fibres into a solid piece of fabric by simply using soap water and elbow grease!  This helps the separate wool fibres to mat together and stay in one cohesive piece." 
Felting Crazy – a stunning range of felted products handmade in Ballymena
Click here to go to the Felting Crazy Facebook page where you can see lots of her latest creations, find out more about her workshops and where you can buy a selection of her products. She also has a large selection of her products for sale in Midtown Makers Studio & Shop on Church Street, Ballymena.