Macmillan Cycle Challenge 2019 – Will you join them?
A fundraiser for Macmillan Cancer Support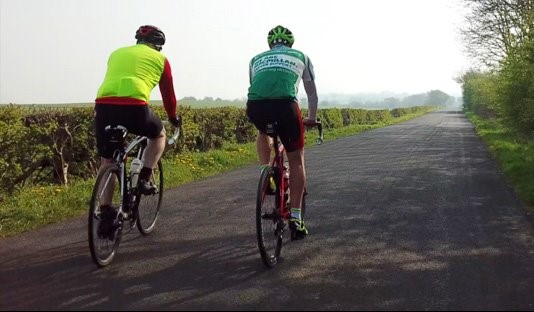 Macmillan Cycle Challenge 2019 is a follow up to the very successful Cross-Florida cycle ride which took place in 2017. Local man, Trevor Magee, along with a group of like-minded cycling friends are keen to get back in action to raise funds for Macmillan Cancer Support. Are you up for joining them?

This year's Cycle Challenge offers a choice of three distances, so there's no excuse!
Regardless of your cycling experience you can get involved in the Macmillan Cycle Challenge 2019 – You can choose from the following routes –
The 30 Mile Cycle Run on Saturday 20th July 2019 starting at 9am –
this will be an easy going ride suitable for novices.
this route will avoid steep hills. (route to be confirmed)
Practice runs for this event are going to be held every Wednesday evening from 6:45pm, meeting at High Kirk Church car park, Thomas Street. Starting at a relaxed pace and at a distance of around 5 miles these will build up until those taking part will be confident of covering the 30 mile ride on 20th July. Each cyclist who comes along will be given a sponsor form to raise funds for Macmillan Cancer Support.
The 60 Mile Cycle Run on Saturday 31st August 2019 starting at 9am –
for cyclists who want a bit more of a challenge.
the 60 miles will be over fairly flat terrain and at around 15 -16 mph (route to be confirmed)
Everyone taking part in the 60 and 100 mile rides are asked to bring a donation for Macmillan Cancer Support.
The 100 Mile Cycle Run on Saturday 14th September 2019 starting at 9am –
for more experienced cyclists, however, maybe this is an opportunity for you, if you've not covered this distance, to push yourself and give it a go!
this route will be avoiding steep terrain as much as possible and at an average speed of 16 – 17 mph.
What is the MacMillan Cycle Challenge 2019 all about?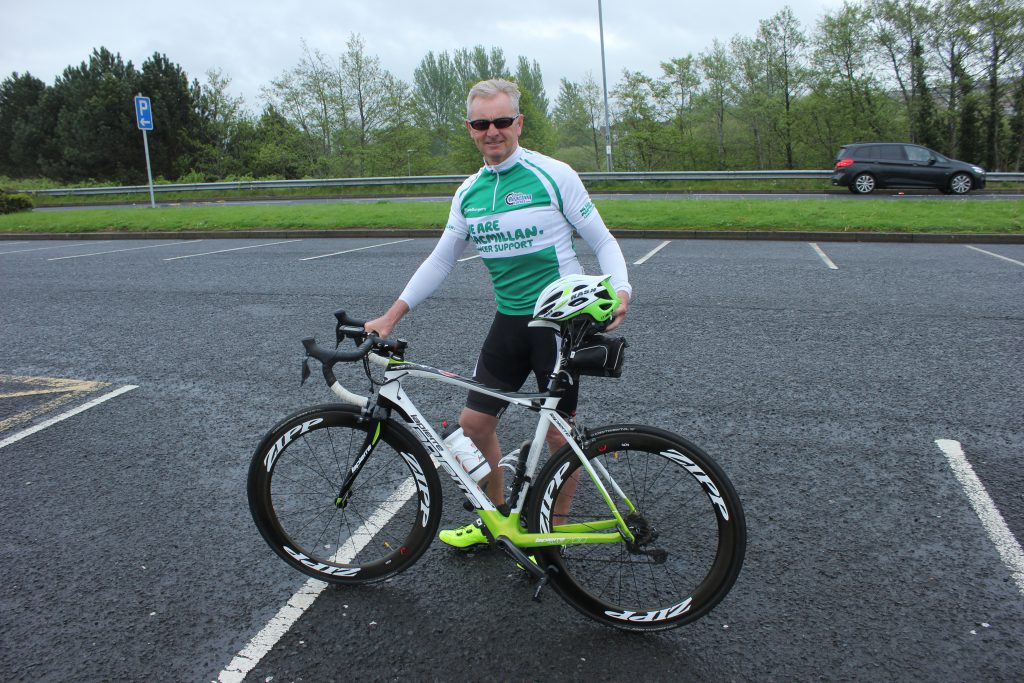 We met with Trevor to tell us the reason why the team is organising this challenge. "I have had the heartbreaking experience of seeing a very good friend suffer from bone cancer. At times like this, Macmillan Cancer Support can step in and offer their help and support which is so valuable for everyone coming to terms with someone who has been diagnosed with cancer.
We already have completed the Cross-Florida fundraising ride a couple of years ago for Macmillan but the team wanted to organise another one, this time close to home. We have a great core team who have been doing all the planning. Now we would like as many as possible to get involved so that we can raise lots of money for Macmillan's vital work. So as Queen say 'Get on your bikes and ride!'"
If you are interested in getting involved then get in touch with Trevor Magee on 07921 753 002. Find Macmillan Cycle Challenge 2019 on Facebook here for updates.
If cycling isn't for you but you would still like to support Macmillan Cancer Support through the Challenge you can donate at their Just Giving page here.