Aunt Neenies is a family run restaurant situated at 24 Greenvale Street, right in the heart of Ballymena. They say, 'We serve freshly made food at all times. We offer lunches, dinners and snacks and also have a large function room upstairs which is suitable for catering for larger groups and parties. We look forward to seeing you here at Neenies.'
We called with them to tell us more about what customers can expect at Neenies?
We offer a great selection of fresh, homemade food and use the finest quality and locally sourced produce where possible.
We offer gluten free options for those who need it and we also have vegan and vegetarian options too. So we hope our menu gives food choices to suit everyone.
We have looked long and hard for the perfect blend for our coffee and we now believe we have achieved this.
We're open late Thursday to Saturday, so why not book a table at Neenies.
Aunt Neenies unique Share Platter
Aunt Neenies Supreme of Chicken
Just a few of the meal choices available at Aunt Neenies restaurant. Both the unique share platter and the supreme of chicken shown above are available as gluton free meals for anyone needing that option. Please ask when ordering.
Aunt Neenies Function Room
In addition to the spacious and beautifully decorated downstairs restaurant, Aunt Neenies also have a large upstairs function room.
This bright and modern space is ideal for hosting birthday, anniversary or work parties, business meetings or any other function which requires catering and the privacy this room offers.
It can seat around 50 and table and seating arrangements can be set to suit your group's needs.
Aunt Neenies opening hours are currently –
11:30am to 4pm on Wednesday ~
11:30am to 9pm (last orders at 8pm) from Thursday to Saturday
1pm – 6pm on Sundays
Aunt Neenies restaurant and function room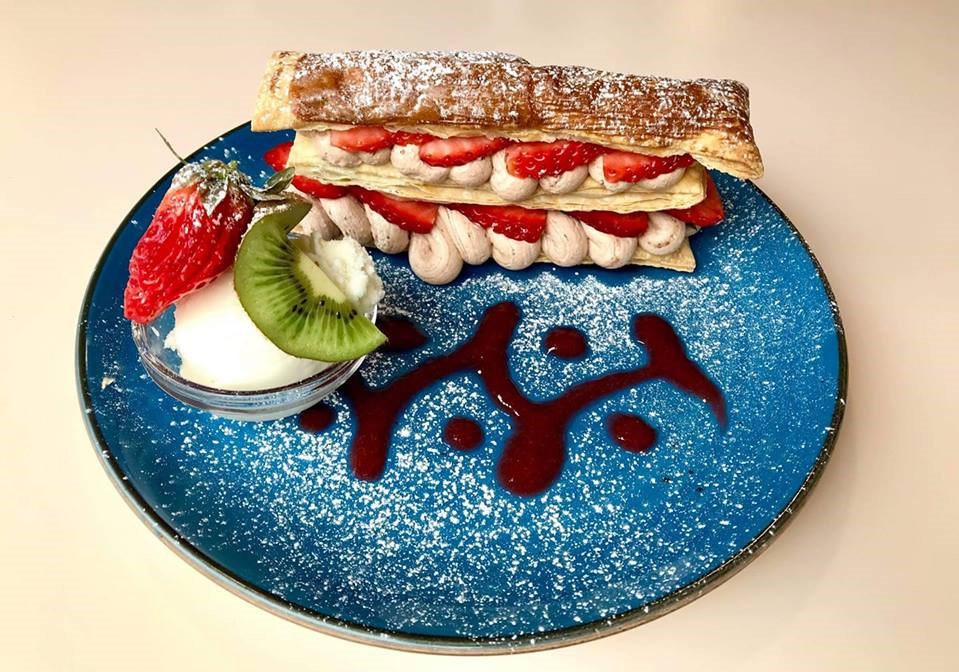 24 Greenvale Street (close to the Tower Centre)
This family run town centre restaurant serves great quality homemade food. They offer table service or takeaway and children are welcome at Neenies.
If you would like to book a meal in the restaurant or enquire about booking the function room, phone 028 2556 9830. Find them on Facebook here.