Have you spotted The Old Mill Bakery on Mill Street in town? Opened at the end of April 2019, this new bakery has so much history attached to it! Many of you will remember Leith's Bakery – The Old Mill Bakery has been opened on the same site, and better than that, is using many of Leith's traditional recipes!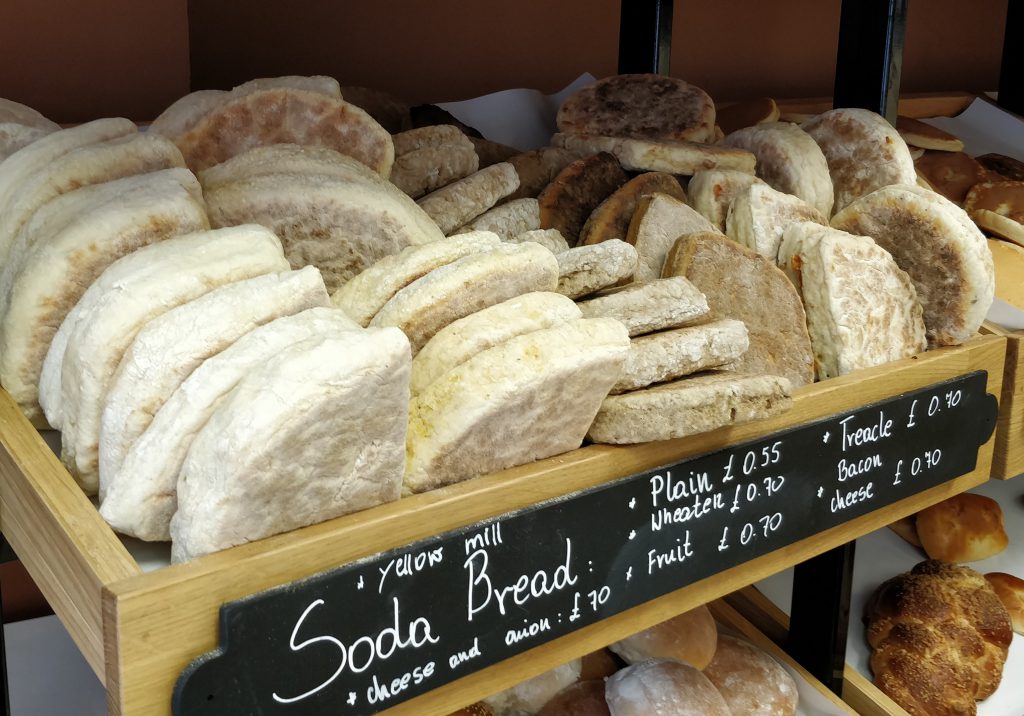 So who remembers the amazing taste of Leith's sodas, pancakes, oven wheaten, scones and so much more?…….well the good news is you can taste them again!
But as well as all the traditional breads and pastries, The Old Mill Bakery are bringing their own twist to what's on offer. Their own additions in the bakery include delicious donuts, brioche bread and so much more.
The shop has many memories for so many local people. In the short time we were in the shop, a customer came in who had worked there part-time when it was still Leith's bakery. What are your memories of Leith's?
We called with The Old Mill Bakery's owners, Martha and Thomas, to get the full story of how they have opened this new Ballymena business, but one that's steeped in history.
Martha told us, "We are a small family business and we're honoured to serve the Ballymena community. We are so grateful that Mr George and Oral Leith have given us the opportunity to work for them and gave us the experience in their bakery. Now after many years we will do our best to provide the same quality products as them. We have reopened the famous Ballymena bakery with our new name and some new tastes but also with lots of the old traditional recipes of Mr George and Oral Leith."
The Old Mill Bakery, Mill Street, Ballymena


The Old Mill Bakery is open 6 days a week (closed Sundays). The address for those of you who are unsure where Leith's Bakery used to be, is 18 Mill Street, Ballymena BT43 5AE. Find them on Facebook here.