Portrush – the golf and some stunning Nebo Fine Art images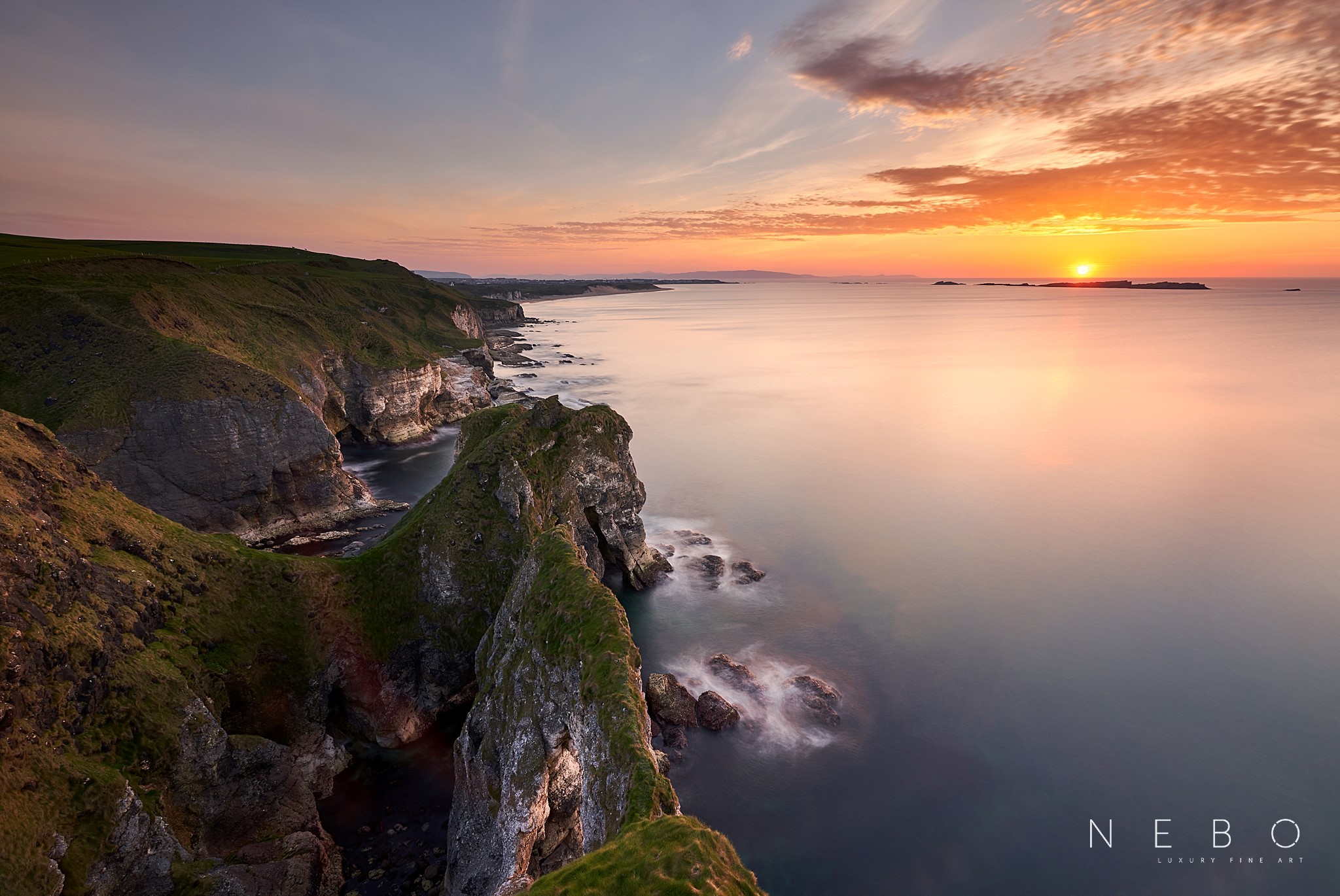 It won't be long until crowds of golf fans will flock to Portrush to see the 148th Open played at Royal Portrush. The course is set in a stunning location and will help to showcase the Causeway Coast to many visitors and also to those watching across the world on TV.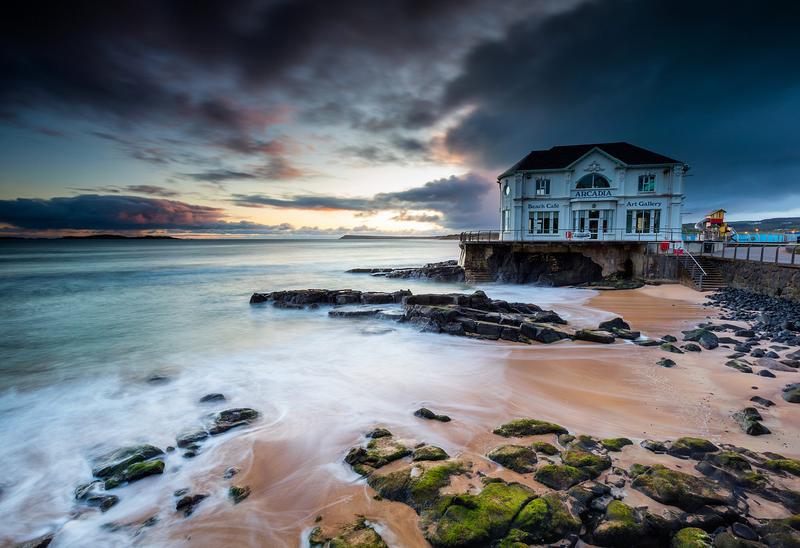 Cullybackey based professional landscape photographer, Steven Hanna, has captured some amazing images of Portrush and the surrounding area. He has won the PPANI Landscape Photographer of the Year for 2017 and 2018. His incredible captures are all available to buy online as part of his Nebo Fine Art collections. We think these look fabulous and would look great as the centre piece of any room.
"A bare wall is no fun! We can help you brighten up your home. Allow us to transform your home with the perfect piece of Fine Art that will make you the envy of your friends and family."  Steven Hanna – Nebo Fine Art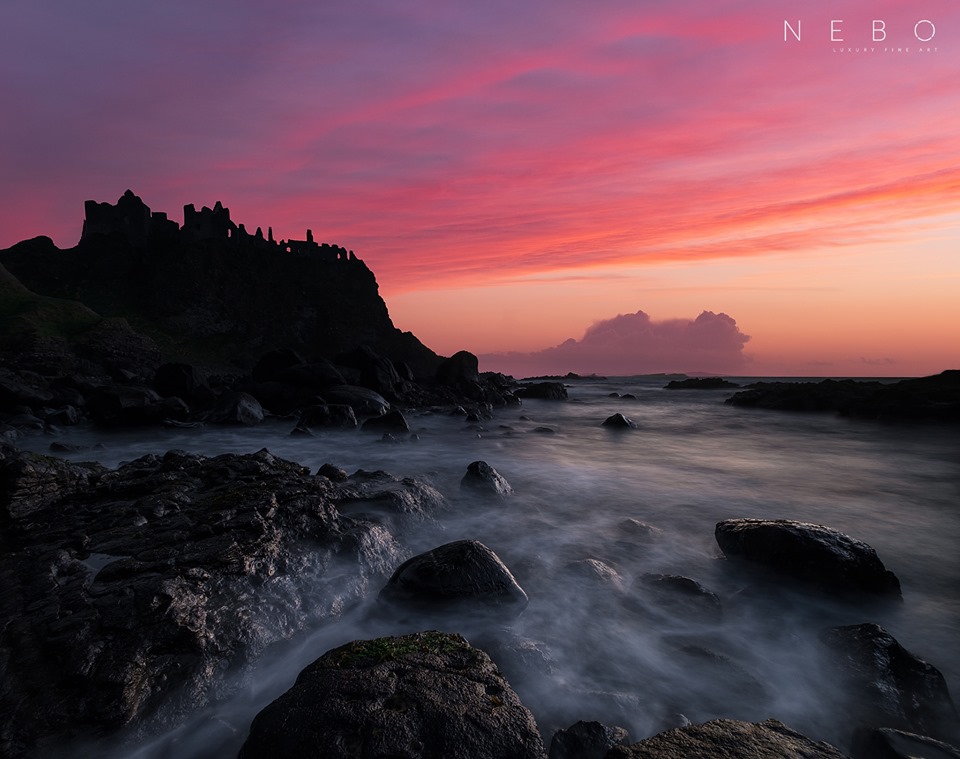 Did you know?
Royal Portrush Golf Club was formed in May 1888 as a 9 hole course, extended to 18 holes in 1889.
It hosted The Open Championship first time around in 1951 when Max Faulkner was the winner.
The Championship course is known as the Dunluce Links – named after the nearby ruins of the medieval Dunluce Castle which has been captured in the stunning Nebo image above.
The Arcadia – again expertly captured by Steven (above) was one of Northern Ireland's most popular ballrooms in years gone by. With its unique setting the Arcadia now offers a beautiful space for weddings and corporate events, art and craft fairs as well as lots of other community events.
The Blue Pool (below) – this place, back in the day, used to be regularly packed with people coming to watch diving displays which used to be a regular feature here. The diving platforms have long gone but click here to go to the History of Portrush Facebook page to see the divers in action.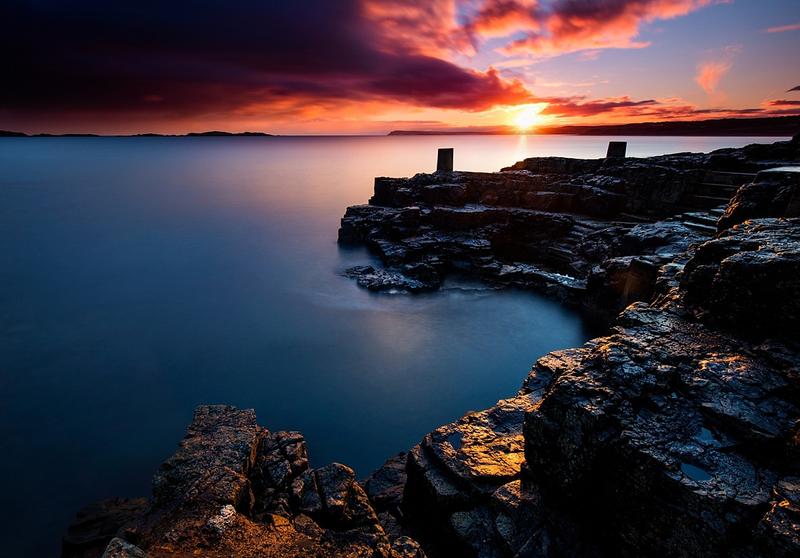 Nebo Fine Art images of Portrush and the Causeway Coast are available to buy online.
So if you've been lucky enough to get tickets for the 148th Open or you really enjoy the scenery of the Causeway Coast, remember you can have a constant reminder of your visit to Portrush and the area with a Nebo Fine Art image hanging on your wall. See the range and buy online here.