The Larder at Raceview Mill, Broughshane – a zero waste store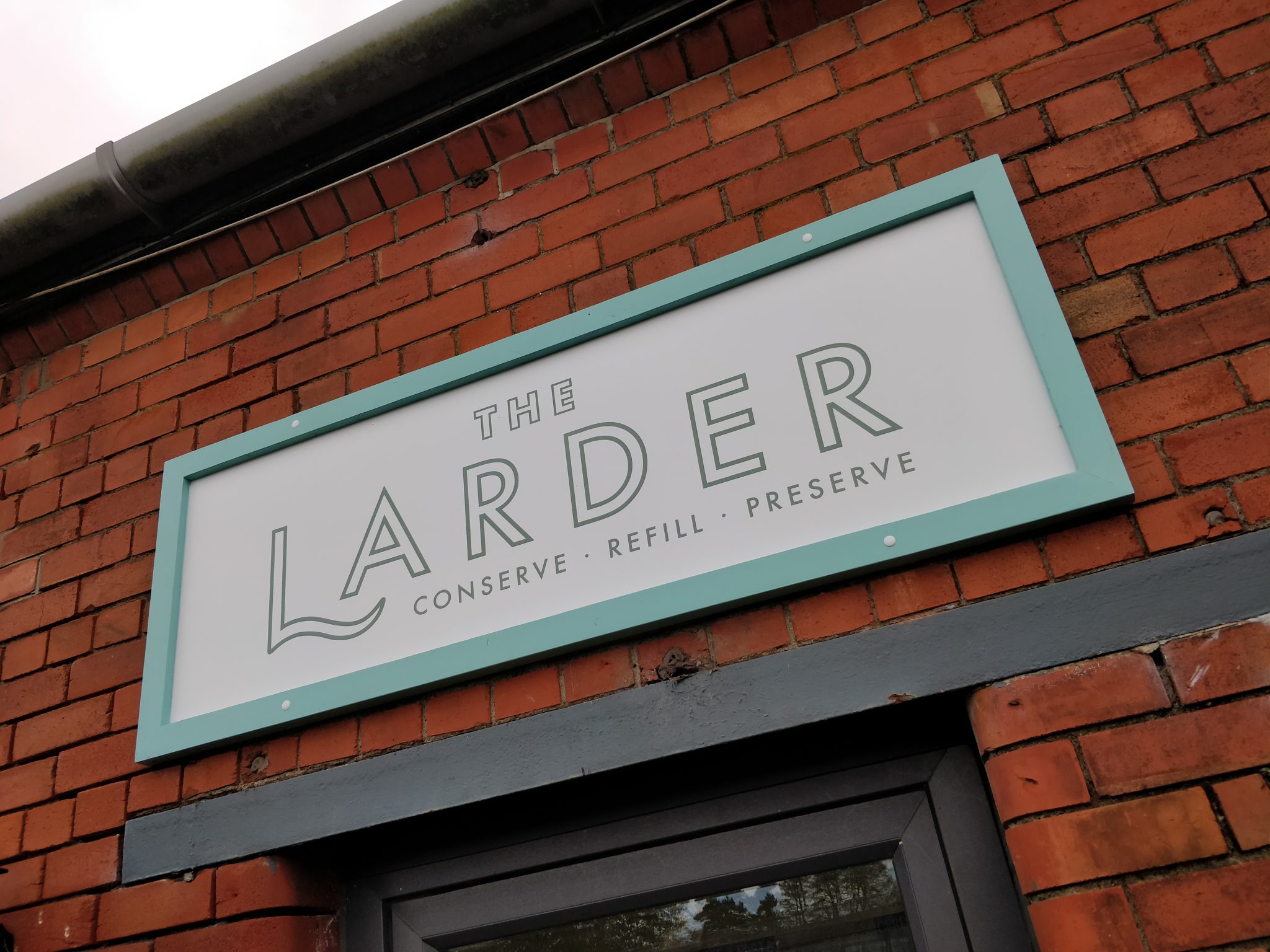 The Larder at Raceview Mill in Broughshane is bringing a very exciting shopping option to shoppers in the Ballymena area who want to do their bit to help the environment. Using the strap line Conserve – Refill – Preserve, The Larder is the first zero waste shop in the Ballymena area.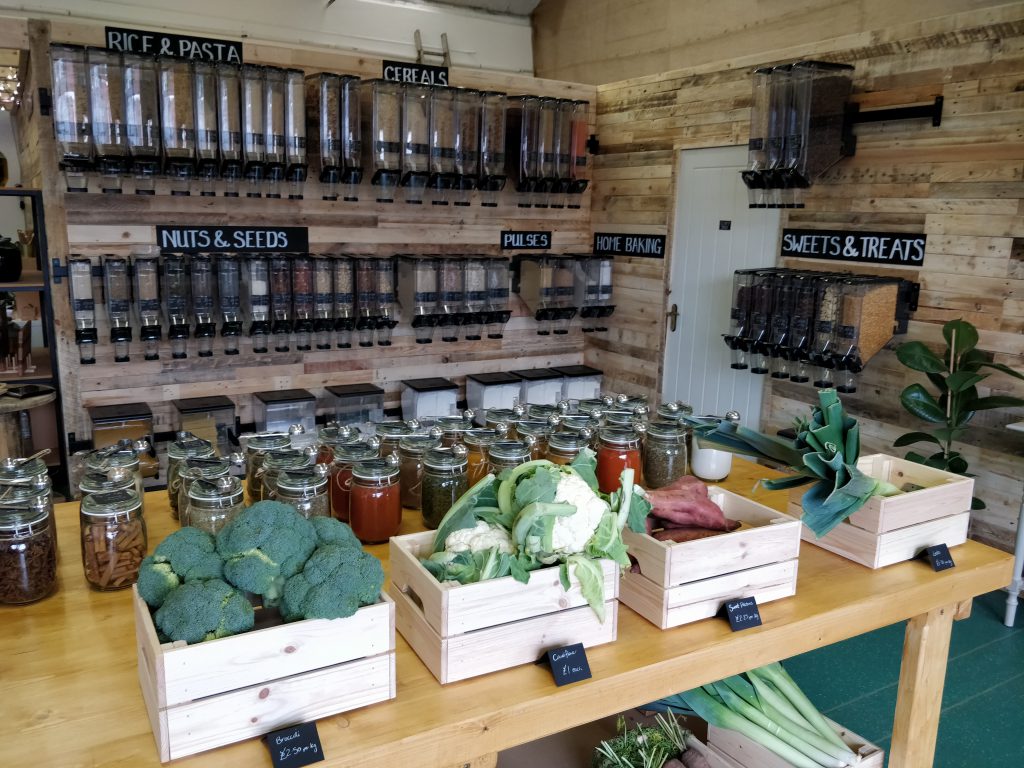 We called with owners Dan and Laura to find out what this new concept is all about!
They said, "The whole ethos of the shop is to provide our customers with a good range of everyday food products, cleaning and personal hygiene products and much more, but the difference is that each customer brings their own containers or bags with them to put the products in to take home. Our aim is to do our bit along with those who support us, to cut out single use plastics, to reduce waste, to encourage everyone to reuse and recycle where possible – to begin to make zero waste shopping the norm in this area!"
"Many of our products are sourced locally, so by shopping here you are also supporting other local small businesses as well as getting really fresh produce. As we have only opened on 5th October 2019 we are listening to customer feedback and are constantly growing our product range. We are already stocking a great selection dried, fresh and frozen foods, a good range of oils, vinegars and spices, coffee beans and teas, sweets and so much more!"
How do I shop at The Larder?
As you can see in the photos, the products are in clearly labelled dispensers. The process is simple. Bring your container with you, weigh it on the scales provided, fill with the amount of product you want, reweigh the filled container. Repeat these steps for each item you want and take them to the till to pay.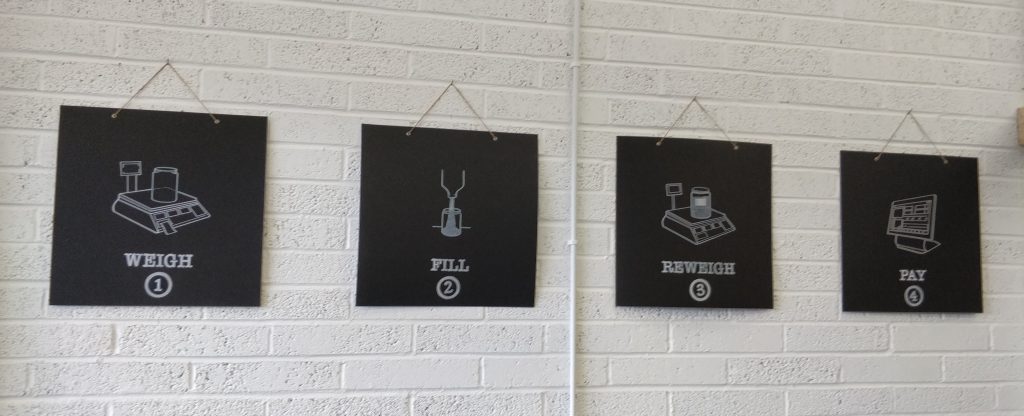 We think this is an excellent venture started by Laura and Dan. In today's world where most people agree that we need to cut down drastically on waste, and especially single use packaging and containers, we hope The Larder with its zero waste policy goes from strength to strength.
You can call and see it all for yourself at 12 Mill Lane, Raceview Mill, Broughshane. Find them on Facebook here for updates and news from The Larder.