Paperdove by Rebecca – Handmade in Ballymena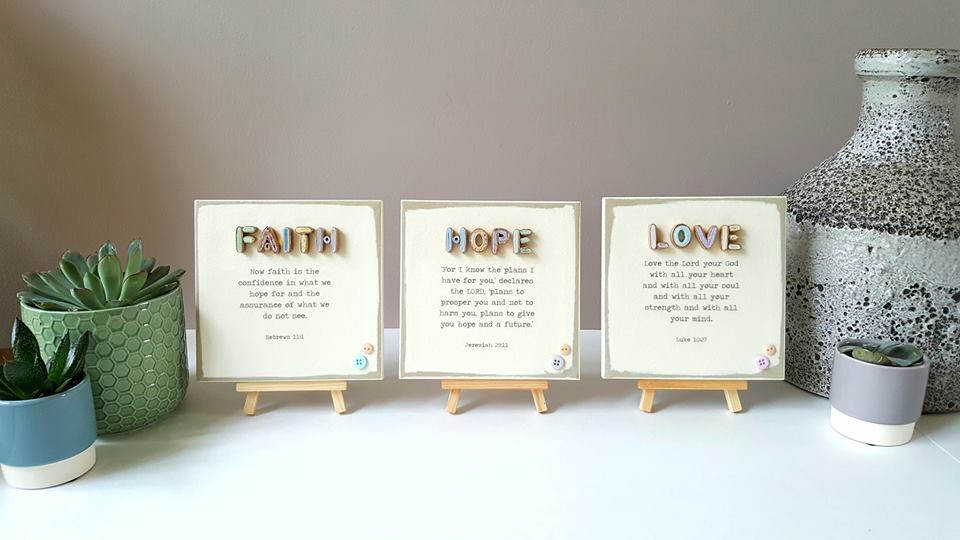 We continue our 'handmade in Ballymena' series with a look at the work of Paperdove by Rebecca. Paperdove creates unique, handcrafted plaques and hearts with Bible verses or inspirational quotes. Designer, creator, and as she puts it, 'everything else that's involved in running a small business,' Rebecca McFadden says, "I hope the words on the plaques stir up encouragement, passion and love in your home."
You can see a good selection of Paperdove products in Midtown Makers on Church Street, Ballymena (opposite Woodsides Chemists) or you can order them online from the Paperdove website here. Rebecca is also keen to point out she is happy to discuss custom orders for specific Bible verses which may not currently be on display.
You can send her a message with details of your order via this link.
So what is the product range from Paperdove by Rebecca?
The handmade plaques come in 4 sizes – small (15cm x 15cm) medium (20cm x 20cm) large (20cm x 40cm) and extra large (20cmx60cm). The hearts are 10cm x 10cm.
Rebecca says each plaque is individually handmade in her Co. Antrim workshop. From cutting, sanding and painting the wood, to repurposing old magazines into the beautiful 3D effect letters or using the pyrography pen to burn the letters into the wood. Finally adding embellishments and getting each plaque ready for delivery to its new owner. Why not take one minute to watch the video to get a glimpse into what goes into making these beautiful items from Paperdove.
We also asked Rebecca to tell us a bit about the reason for starting her business.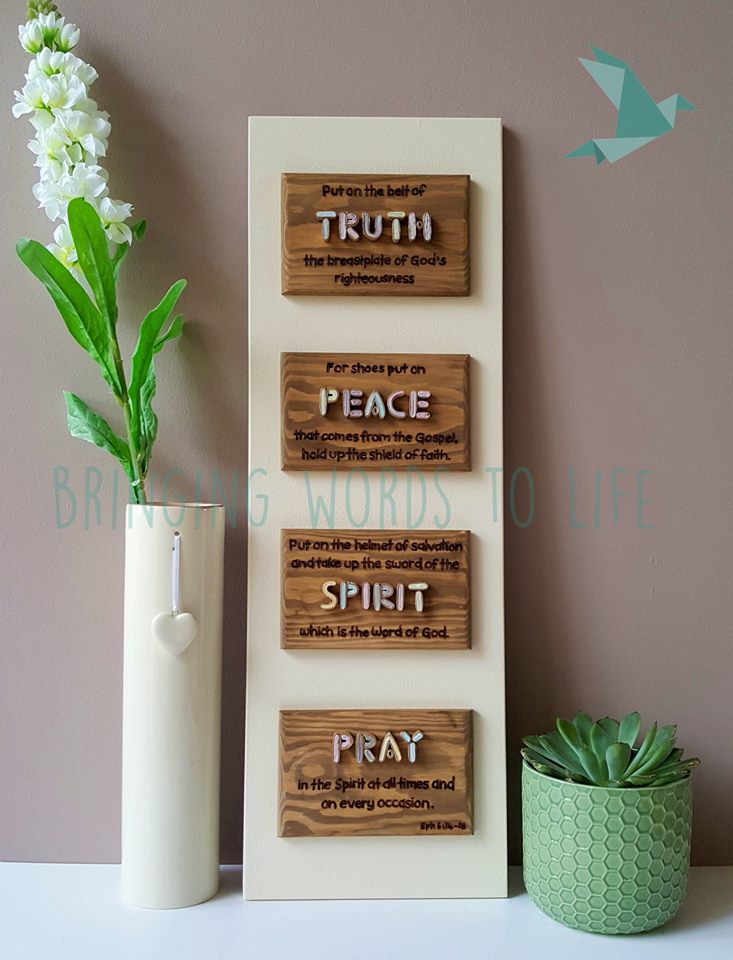 "Paperdove was born at a time when I was going through a difficult season of transition in my life. It was during this time I rediscovered my passion for being creative and realised again just how much I enjoyed working with my hands and making things! I am a Christian and wanted to use this creativity to uplift others and to spread God's message of love to homes far and wide. Bringing Bible verses to life in artwork seemed a natural way to achieve this and so Paperdove was born – the rest as they say, is history."  
Paperdove handcrafted plaques are a great individual and unique gift for any occasion – birthdays anniversaries and of course Christmas is on the horizon! With prices starting at £4, why not call in to Midtown Makers in Ballymena to see the Paperdove range for yourself or order online on the Paperdove website here.
Keep up to date with news from Paperdove by Rebecca on their Facebook page or on Instagram.