It's a great time to grab a bargain as the David Bellingham Menswear Retirement Sale continues. 
We visited the shop to find out more and as you can see from the photos, there are huge discounts available on many items. Included in the Retirement Sale are suits, trousers, shirts, jackets and accessories as well as offers on ex-hire clothing. But you will need to be quick as the shop has been busy with bargain hunters since the sale started!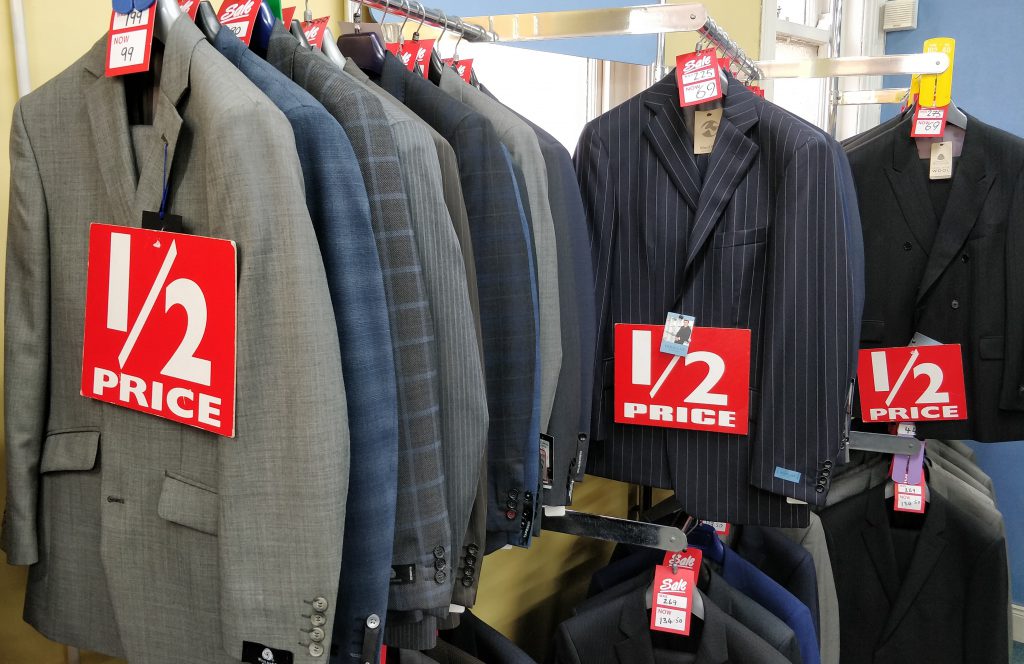 David Bellingham Menswear and Suit Hire, on the corner of Church Street and Bryan Street, is one of Ballymena's longest running businesses. The business began as a suit hire shop back in October 1977 and just a few years later David added the men's clothing shop. With many thousands of shoppers through its doors since then, the shop will be missed by its many customers when the doors close for good in a few week's time. David says, "I would like to take this opportunity to thank all the customers who have supported me over the years. I would also like to thank the staff for their dedication and hard work to help me make the business the success it has been."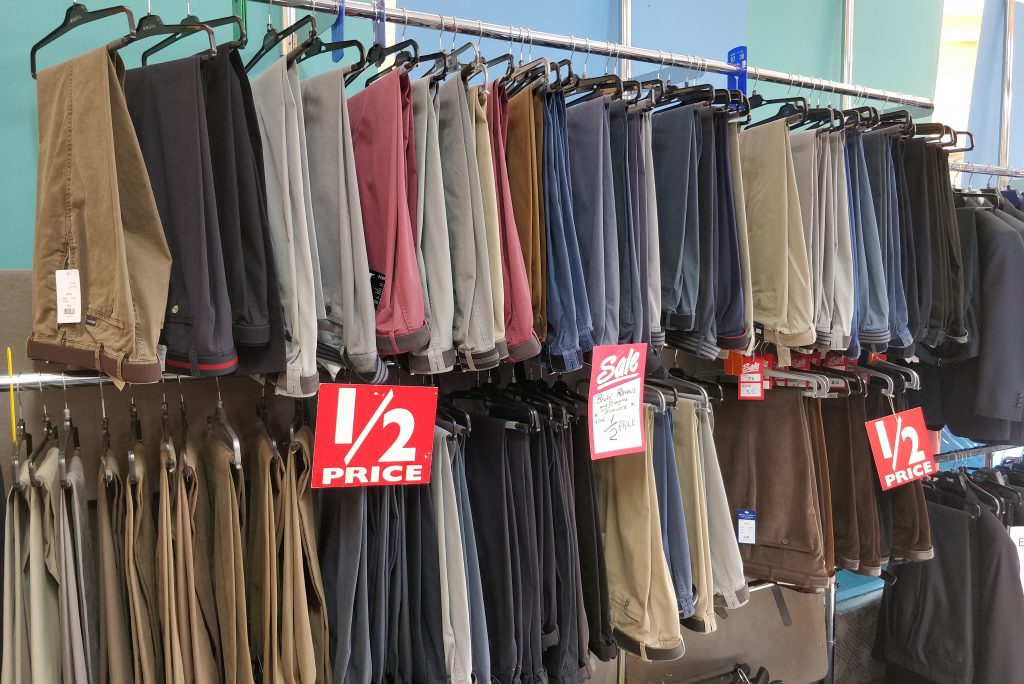 David Bellingham Menswear Retirement Sale continues


David Bellingham's interest in retail began while he was still at school, as he worked Saturdays and school holidays in a local menswear shop. After leaving school he rented premises and opened his first venture – a suit hire shop. That was 42 years ago! By the early 1980's the business had expanded to include a men's clothing shop. Then in 1985 he bought the premises on Church Street where he still trades today.
Over the years he has supplied suits, shirts and all the accessories for many special occasions – weddings, formals and functions where we needed to look our best!
David says, "Trends have changed dramatically over the years. How people shop has changed, but I'm happy to say I've enjoyed my career in the retail trade. I've made good friendships with many of my customers and just want to say thanks to Ballymena shoppers for their support over the years. But for me, its time to move on and, maybe, take things a bit easier!"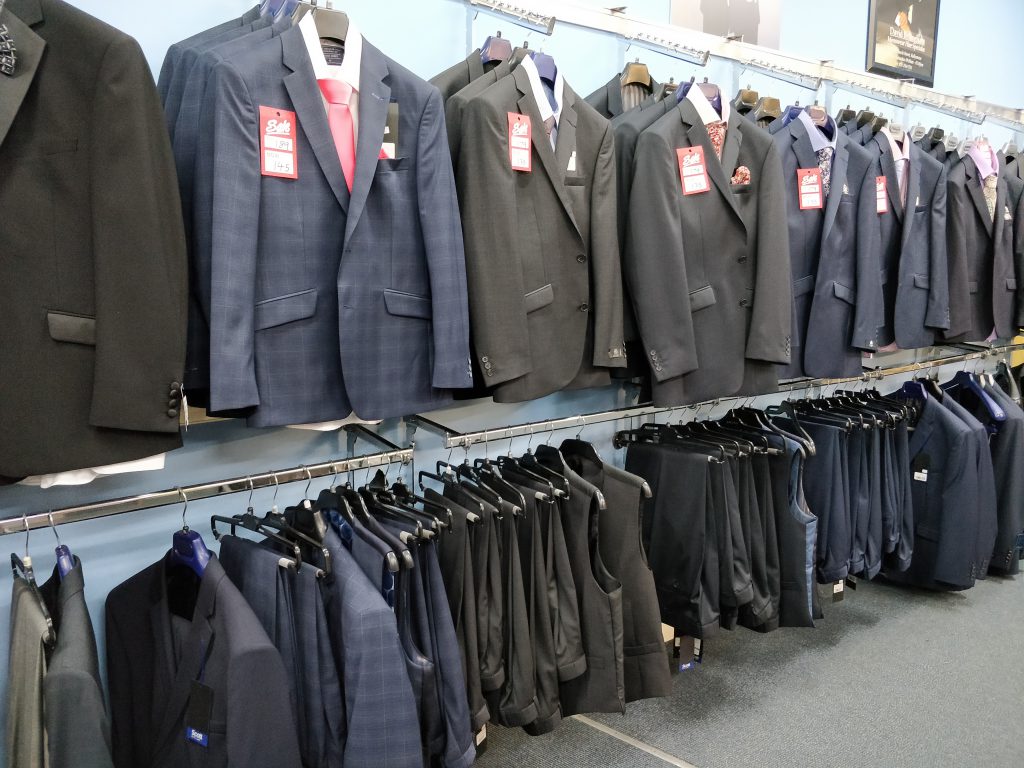 Find David Bellingham Menswear on Facebook here.