Crafty Wellness, a collective of local crafters and makers, are planning to hold two crafting workshops in Midtown Makers on Church Street, Ballymena. These workshops are supported by the Public Health Agency.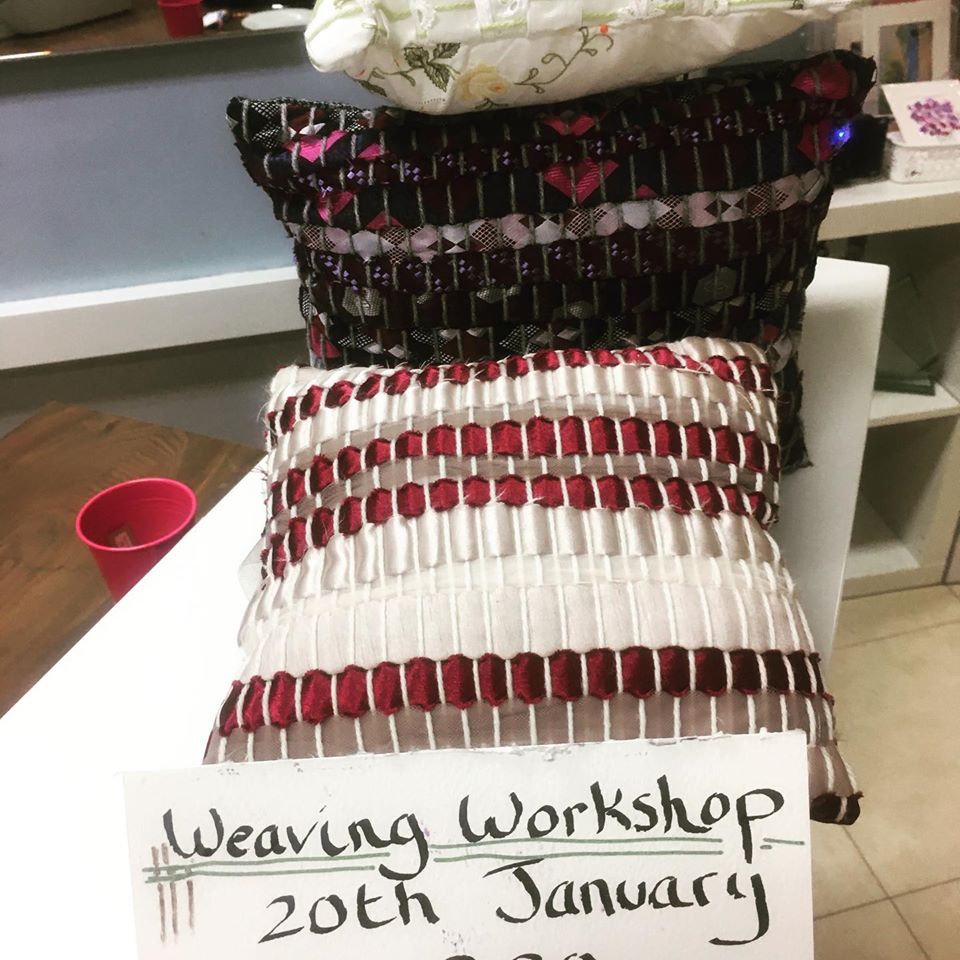 'Treasured Fabric Keepsake' workshop
The first one is the 'Treasured Fabric Keepsake' workshop on Monday 20th January 2020 from 10:30am to 12:30pm. At this workshop you can choose to make either a wall hanging or cushion, woven together either using fabrics which will be provided or by using fabrics which have special meaning to you. For example, old ties are great, as are kiddies clothing or any other clothing which has special meaning to you. You will be guided at the workshop to turn those old clothes into something you can treasure for years to come. Cost of this workshop is only £5. You can book your space now by phoning Midtown Makers on 028 2568 9430.
'Wire Swallow' workshop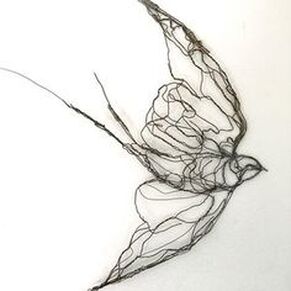 The second event on Saturday 25th January from 1pm to 4pm is a 'Wirework Swallow' workshop. Come along for some crafty fun as you create your very own wire swallow. Julie, your tutor, will guide you through the processes so you end up with a pretty little wire bird to hang on your wall. Again the cost is only £5 and you can book your place by phoning 028 2568 9430.
The mission of Crafty Wellness is to promote the use of art and crafts as self-care and their vision is to provide access to creative activities for well being. The charity was formed in 2019 by some of the crafters within Midtown Makers. The arts and crafts workshops they run give the Ballymena public an opportunity to meet together, especially for those who need company or are lonely. A safe and comfortable space to make something personal, have a chat and meet new people.
Both workshops advertised in this article are supported by the Public Health Agency.


Keep up to date with future workshops and events run by Crafty Wellness at Midtown Makers on their Facebook page here.
As well as accommodating the Crafty Wellness workshops and other events, Midtown Makers has an extensive range of arts and crafts from many local artists and makers on display in the shop. An ideal place to go if you want to buy handcrafted and unique gifts. They are located at 50-51 Church Street, Ballymena (opposite Woodsides Pharmacy)