We at Ballymena Today love Sleeveless Blazers. We blogged here earlier this month about them and here is how we would style a full outfit for the summer. We have put together some wardrobe basics and on trend summer items to make an easy to wear look.
How to wear a Sleeveless Blazer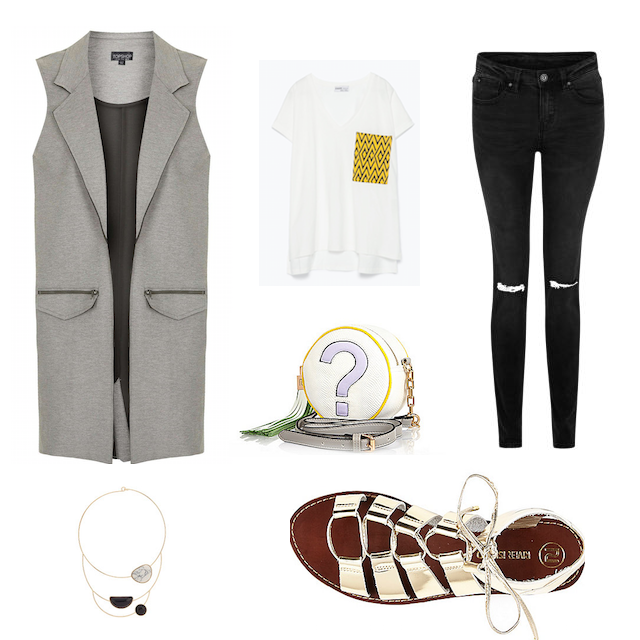 This Sleeveless Blazer is from Topshop and we picked a neutral marl grey colour which can be worn with denim and blacks. This cute t-shirt is from Zara and has a lovely pop of colour when worn over a pair of skinny jeans. Some rips in the knees keep jeans up to date – these ones are from New Look. We paired this with a gold pair of sandals which we are sure you will be wearing all summer long. Add a cute statement bag from River Island as seen on stars such as Taylor Swift and Masie Williams, and this necklace from Topshop.
We think this is a pretty casual outfit that could take you fro a day out shopping or an evening barbecue. We would keep any make up minimal and hair loose.
When shopping in Ballymena there are lots of High Street stores where you can pick up good basics and trendy pieces. But don't stick to the well known brands, if you venture out onto Broughshane Street, Greenville Street and Church Street you will find lots of stores stocking some great independent labels such as Lavish Alice and Frequency. Keep an eye out for something special when shopping in Ballymena.