Waterstones in Ballymena are running a very special bookclub next week. They will be looking at what has been called the most anticipated book of the decade – Go Set A Watchman by Harper Lee. The book has been hotly awaited for many reasons – it is from the wroter of the classic To Kill a Mockingbird and the publication has been surrounded by controversy – Read our blog post about it here.
We are powering our way through the book and are glad to see some characters return from Lee's To Kill a Mockingbird. The writing is wonderful but can this new book ever live up to the hype of the modern Classic which cam before it?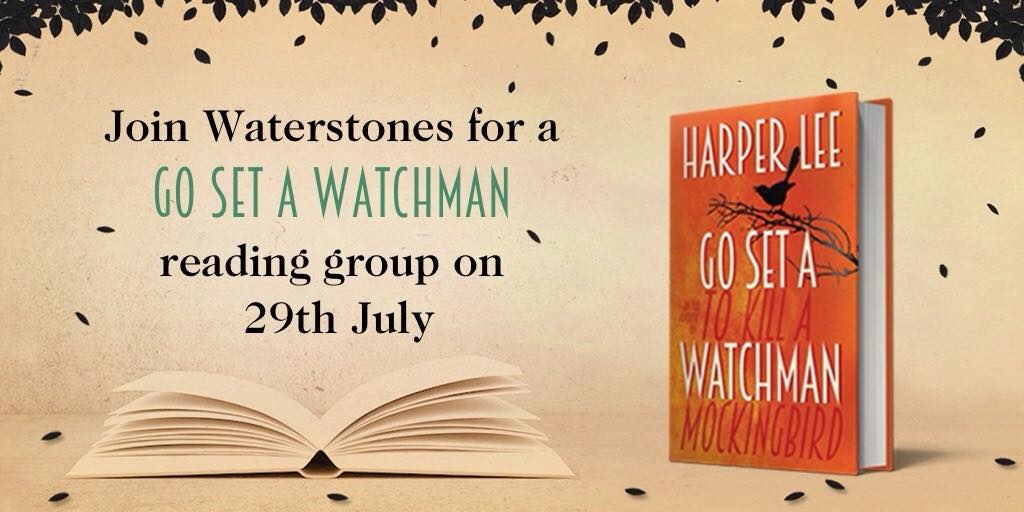 Once you've read it Waterstones in Ballymena will having a Go Set A Watchman Reading Group on Wednesday 29th July at 7pm. They would love to hear what you think of the most anticipated book of the decade. It will be fascinating to hear other views about this book.
If you are looking for a book to take on your holidays or to read this weekend and don't fancy going for Go Set a Watchman then here are some of our suggestions for summer reading with a twist:
We are all completely beside Ourselves by Karen Joy Fowler – this book had a twist that we just didn't see coming. Sure to keep you interested.
We Were Liars by E. Lockhart – a young girl starts to remember a summer in her past which has left her traumatised. A quick and addictive read.
The Life of Pi by Yann Martel – A boy find himself stranded, adrift with only the company of a bengal tiger.
The Martian by Andy Weir – An astronaut is presumed dead and gets left behind on Mars – How will he cope? Features lots of humour and potatoes.
If you have discovered a book that you love then let us know here at Ballymena Today, and don't forget to go along the the Waterstones special bookclub of you have read Go Set a Watchman.