Gig n the Bann 2015 kicks off in Portglenone on Thursday 3rd September and runs until Sunday 6th. Gig n the Bann Cross Community Music and Dance Festival which is celebrating its 16th year being held in the village of Portglenone. The festival attracts lots of locals and visitors along and has become one of the major events on the Summer Festival Calendar. It has a reputation for offering an impressive line-up of top performers spanning Traditional, Scottish and Folk Music circles.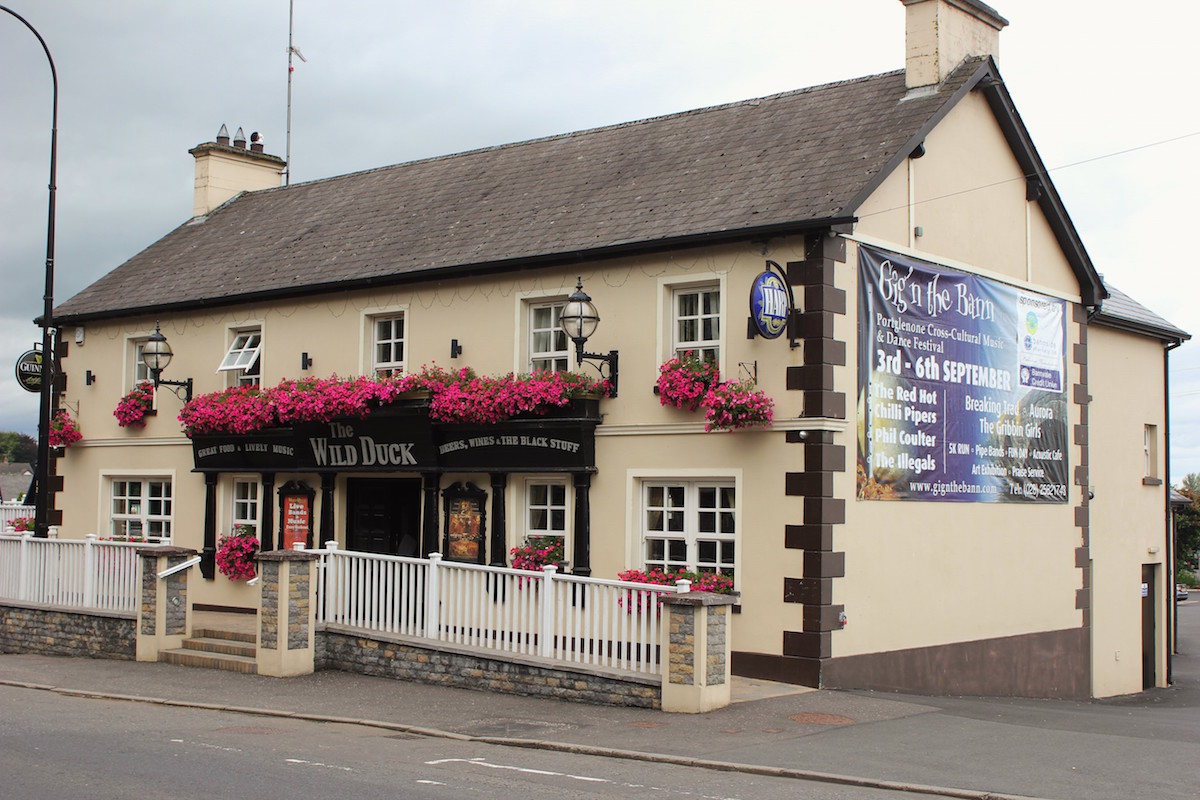 This year at Gig n the Bann there are lots of activities planned and there is definitely something for everyone!
On Thursday 3rd September you can join in with the 5K Run'n the Bann / Walk'n the Bann. It starts as 7pm and costs £6 for runners and £3 for walkers. Registration from 6:00pm – 6:45pm at the 1st Portglenone Presbyterian Church Hall. All proceeds from this event will go to support the work of JDRF (Juvenile Diabetes Research Foundation Ltd). Last year one of the Ballymena Today Youth Team actually took part in the 5K run. If you would like to know how she got on and get some of her tips then click here to read all about her experience. She said;
At the end I had a rush of adrenaline and ran as fast as I ever had before – it was amazing at the end, when I looked at my time, and realised it was a new personal best!"
On Friday you can visit the Wild Duck to enjoy and exhibition of work by Conor Larkin. Admission free, Exhibition open from 6pm -9pm, and continues each day (click here for times). On Friday night at 8pm the Wild Duck will host live music from Portglenone duo Aurora  and The Illegals with Niamh Kavanagh. Tickets cost £10.


Saturday is full of events including a music, a Family fun day and a concert. Pipe'n the Bann kicks off in Bank Square at 1pm, acousitc music sessions will be running in the Acoustic Cafe, and the Family fun day will be held on the local playing fields from 2-5pm. The Festival Concert featuring Breaking Trad & Catherine Grimley and The Red Hot Chilli Pipers  in the Wild Duck Riverside Suite 8.30pm (Doors open 8pm). Tickets for this event are £20. We love the video below which shows The Red Hot Chilli Pippers performing a cover of Avicii's Wake me up for BBC Radio One.
Finally on Sunday includes Praise'n the Bann in Bank Square at 6.30pm, and another musical event at the Wild Duck at 7.30pm featuring   The Gribbin Girls and Phil Coulter. This event has a n admission fee of £20
To find out more information about tickets and all of these events click here to visit the Gig'n the Bann website. It sounds like the 16th Gig'n the Bann Festival is set to be a great weekend for all!