If you are leaving Ballymena soon to head off to University, whether it is just down the road at the University of Ulster or you are heading overseas, there are a few things that you will need to get sorted out.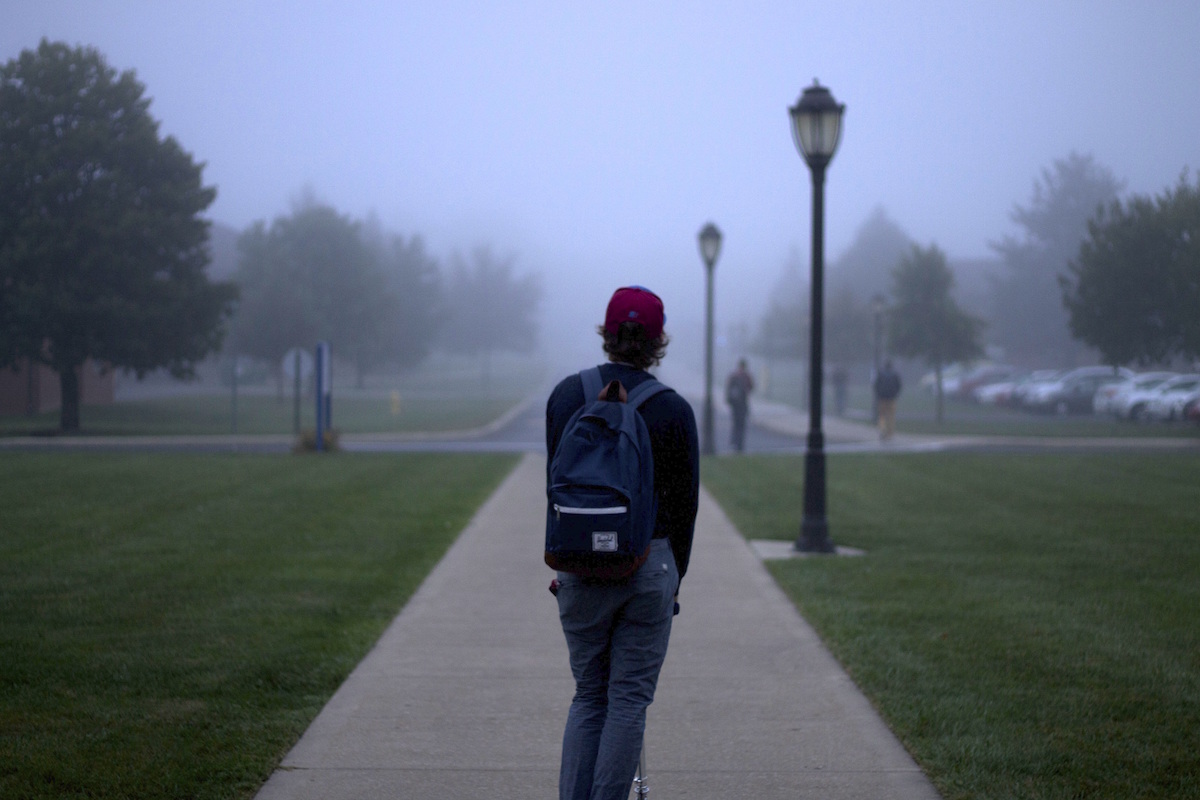 If you are moving out of home then it is about time that you started picking up all the bits and pieces that you will need. Here is some help from Ballymena Today when your move to University:
Makes halls more homely
If you are moving into halls then you will want to fill your room with as many colourful and comfortable things as possible. That way it will distract you from unfamiliar surroundings and help you to personalise your own space. We suggest heading to Primark who have some great ranges of bedding in store right now including a collaboration with vlogger Gabriella.
One top tip from us is to buy a duvet bigger than your bed – so if you have a single bed get a double duvet – that way you wont wake up in the middle of the night freezing! Remember an elasticated sheet which goes onto the mattress and pillowcases. Primark also have a great range of fleece blankets which are great value and always handy to have around.
Perfect your cooking skills
You may be handed a Student Cook book but take our advice and avoid their recipes at all costs. Who wants to make scrambled eggs, and beans on toast when there is a whole host of healthy and tasty alternatives online. Not eating out in New York shows you how to make restaurant worthy dishes on a budget or look up the BBC Good Food blog which has everything you could ever need. Don't let the recipes scare you off, get stuck in and learn how to prepare and cook beautiful food rather than relying on toast. If you are a really bad cook and want to start small take a look around youtube where you can watch someone make the dish and follow along with them – its foolproof.
Get a hoody (or two)
At University you never know where you will be next – a class could be moved form a cosy classroom to a chilly lecture theatre, a trip to the library could end up as a grocery shopping expedition, you might be tuckedup in bed when the firs alarm goes off and we guarantee that on at least one occasion you will be left waiting in the cold and wet weather on your bus/train/taxi. Our advice? Buy a good hoody – easy to pull on in any eventuality, warm , cosy and has a hood – also easy to take off and shove into your book bag and carry around with you. When we were at University we knew several student who wore the same hoody every single day so we suggest that you pair a couple to keep things fresh. We love the clothes from local brand Chur – we blogged about them here and think that they have all that you need for uni.
We recommend that you take a look at their warm coats when you are there too. If you are ever feeling homesick than you can also pull on your hoody and relax knowing that it was from Ballymena.
Get your phone contract sorted out
If you still have a pay as you go phone do all you can to organise a contract. Pick one which gives you free message and free minutes for the lowest monthly fee that you can find. Why? Because if you have an emergency situation you don't want to worry about running out of minutes on your phone. Be responsible and try not to make unnecessary calls. Most things nowadays can be done online, for example ordering a takeaway, so get a phone which offers a good data allowance meaning that you can get online anywhere at anytime.
and
What not to take to University
If you are cohabiting with others then there are a few things that you should maybe avoid taking. Don't stock up on your favourite scented candles, or room freshener without asking you house mates – there is nothing worse than having to put up with a smell that you cannot stomach.
Don't take all of you A-level textbooks and school work along. You simply won't need them. This isn't like school and you will be starting afresh. The library will have all the books you need – just get there quick – and lots of your material will be shared online.
Don't take all of your wardrobe, high heels, party dresses etc. There probably won't be room for everything and you will be able to manage without it. Also consider moving in with soft suitcases which can be stored easily under a bed – hard case luggage is great but will take up lots of room in your new bedroom.
Your pet / partner / mother / father. Don't assume that you can let someone else, or something else stay with you. It just isn't fair if you are sharing a house and an extra person has pretty much moved in with you and most student homes have strict rules about keeping animals. Remember to be respectful of other people and their space.
For some more advice and a handy checklist of things that you will need to take to university with you click here and click here for more advice from Ballymena Today about making friends and fitting in if you are heading to University this September.