In Ballymena we love fashion just look at all of the independent fashion boutiques and high street stores which are busy every weekend. Believe it or not now is the time to pick up on the fashion trends for this summer. Culottes, knotted shoes, playsuits and strappy heels all sound great but we have picked out some things that are wearable and could become staple pieces in your wardrobe – and you might wear them more than once!
One of our favourite trends takes us back to the 90's – grunge, checked shirts and denim doesn't sound very summery but there are a few bits and pieces which you can pick up to stay on trend.
The Perfect 90's Choker
This looks great with the whole grunge look or match up with a simple vest top. Make sure your choker is tight, black and you can even add some embellishment. That will keep it fashionable rather than looking like a dog collar! We love these Chokers from New Look in the Fairhill Shopping Centre.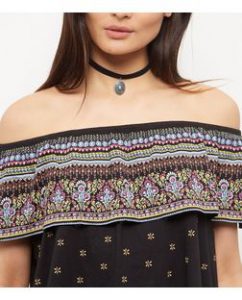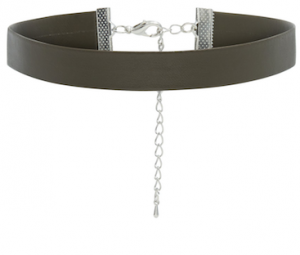 This leads us seamlessly on to our next amazing summer trend which is already all over the shops and very wearable – even in our changeable weather.
The Off the Shoulder top
We love the casual festival vibe that you can achieve with something off the shoulder. Our favourite is this very affordable one (under £30) from Marks & Spencer Limited Collection. The shape is great and the colour would look amazing with a tan.
The new strappy top
We are being very optimistic with this one and very hopefully that our summer will involve lots and lots of sun! Sometimes simple is the best and these strappy tops are bright, cute with just the right amount of detail. These could be paired with a dressy skirt, or some denim cut off shorts. Just take care to avoid tan lines! These two are from Topshop and they are available in lots of different colours.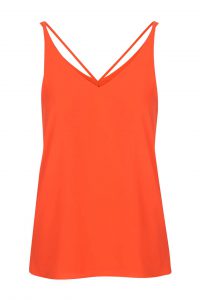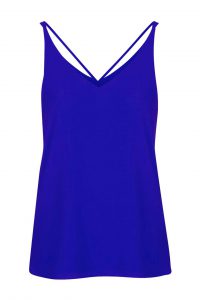 A day out shopping in Ballymena is always good, because there are so many shops to visit, and bad because you end up spending too much! But if you want to update your wardrobe for summer than we advise hitting Ballymena hard – from high street shops to our own independent fashion boutiques you wont be disappointed.