Ballymena has a host on new homes for sale which would be perfect for first time buyers or anyone hoping to move to the area. Local Ballymena estate agents Lynn & Brewster have a handy section on their website. It is really useful for anyone who is researching a new development in town.
New Homes – Ballymena
Buying a brand new home can offer the purchaser many advantages over an existing dwelling. Firstly as it has been recently built you know that everything in your home will be built to the most recent Building Regulations, and that your appliances and fitting are all modern and comlying with current standards. For example your boiler will be brand new and should be mush more efficient than one in an older house.
A new build is a fresh canvas meaning the buyer can stand their own identity on it before anyone else. You can plan out your own garden and you can benefit by not being part of a chain. You aren't reliant on waiting for someone else to organise their mortgage, and move out before you can move in.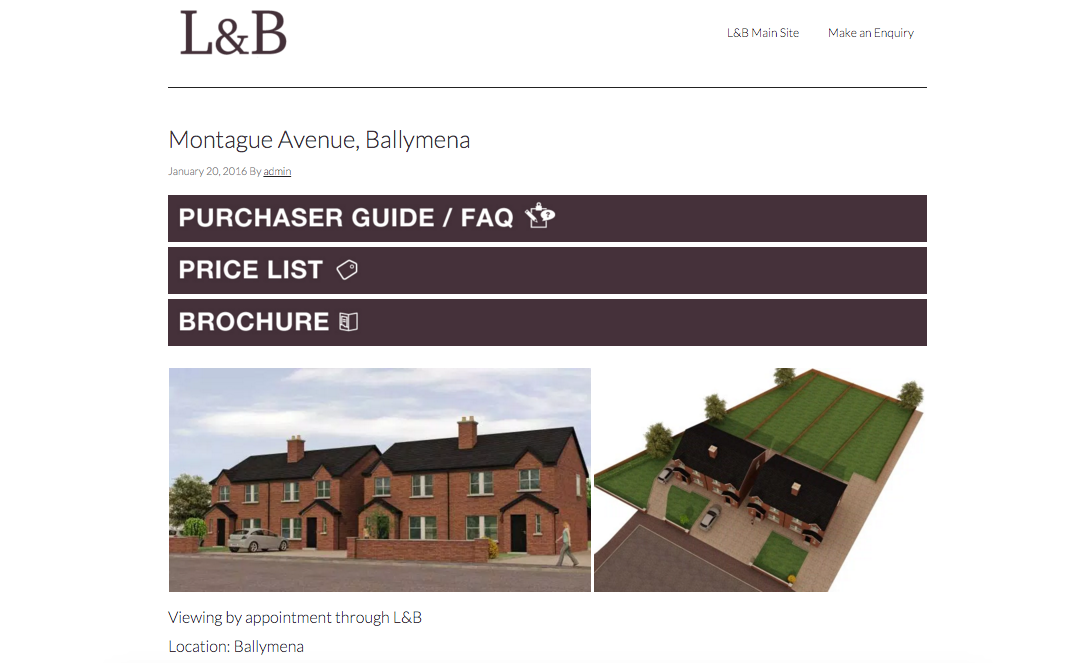 Buying a new build can be a wonderful investment as renters are attracted to new developments and many new homes offer turnkey finish. This means that all fixture and fittings are included in the price, for example click here to view details of turnkey semi-detached dwellings at Montague Avenue in Ballymena. Once you visit the Lynn & Brewster website you can view brochures, price lists and location maps making your decision as easy as possible. Lynne & Brewster have information about new developments including Montague Avenue, Phoenix Fields, The Nursery, Ambleside Lane in Cullybackey and many more.
Click here to visit the Lynn & Brewster website where you can view new homes for sale in Ballymena.