Grove Vets in Ballymena recently announced some new arrivals vis their website and blog. Grove Vets offers lots of advice and help for pet owners in Ballymena through their website. Here is their lovely blog posts about some new puppies!
New Arrivals at Grove Vets Ballymena
This beautiful puppy was born by caesarean section at 02:34 this morning, a very eventful start to mother's day at Grove Veterinary Centre! This video was taken in theatre at around 3am!
If you listen carefully you can hear Mummy's heart monitor in the background, she was still under anaesthetic at this point. Surgery went very smoothly, Mum is settling in and all 8 puppies are fighting fit!
And did you know that Grove Vets are fully equipped to deal with lots of surgical emergencies.
In this case their staff were able to help the mum give birth to eight puppies via a cesarean section. Here are some of the services Grove Vets offer which you may not have known about:
Surgery
We perform routine and more advanced soft tissue and orthopaedic surgery every day, using the most up to date techniques and equipment. If your pet requires surgery, we realise that this can be a stressful time for owners and will endeavour to discuss all options and procedures with you carefully beforehand and afterwards. This is in order to help you make informed choices about the care of your pet. We are careful to use the most up to date drugs in order to ensure that anaesthetics are made as safe as possible and will tailor each anaesthetic to the individual needs of your pet.

Dentistry
Dental disease is an extremely common problem; our dental suite enables us to remove tartar from your pet's teeth, polish the teeth and perform extractions effectively when required. If you are concerned about your pet's teeth, we can arrange a free appointment with Janice (our head veterinary nurse) for assessment.

Oncology
We offer full cancer investigation and management. If your pet has a lump which you are concerned about, we can examine it and if required, perform biopsies, often in conscious patients to investigate. If warranted, surgical removal of growths is normally the first line of defence, but certain cancers respond well to drug therapy (chemotherapy) and this may be an option for your pet which we can discuss further with you.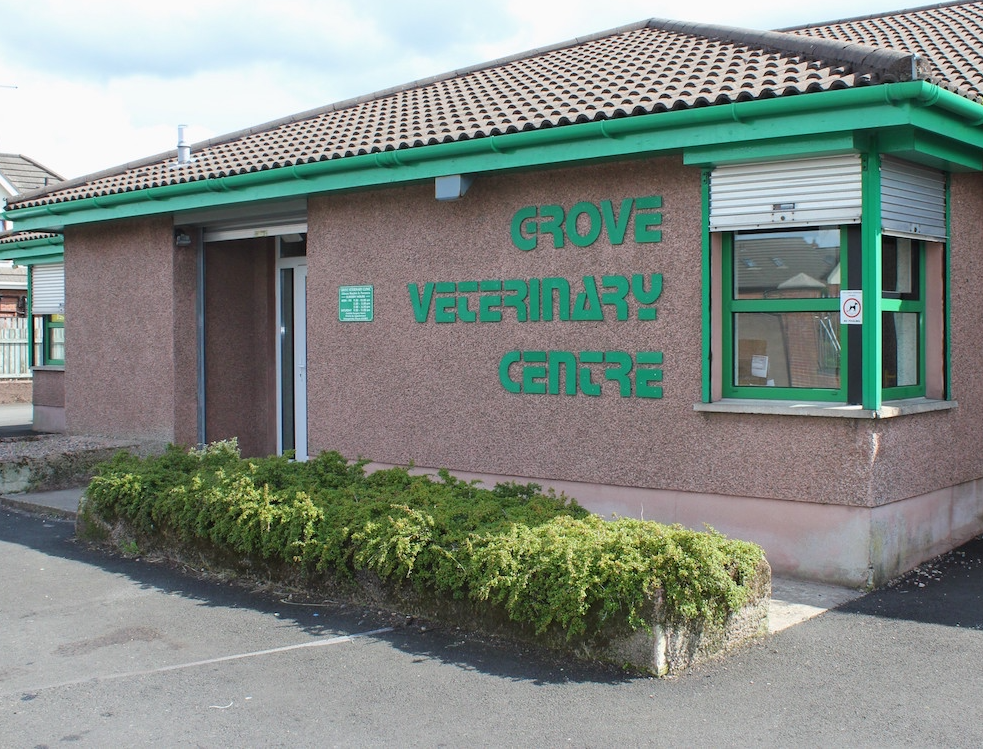 Blogging online allows this local Ballymena business to share their news and information easily and effectively. If means that their website is always live and up to date and that information can be shared with their online followers efficiently. Click here to visit the Grove Vets website where you can follow their latest blog posts full of news and advice.