Portglenone's Gig n the Bann 2016 festival will soon be getting underway with 4 days of music, dance and lots more entertainment for everyone. The dates for the 17th Gig n the Bann cross community event are 8th – 11th September 2016.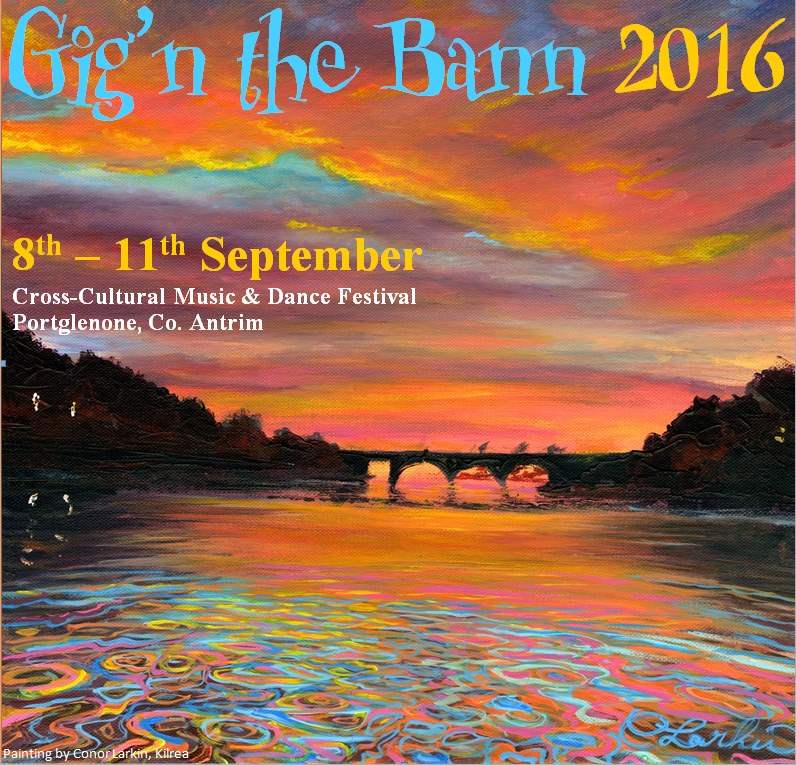 There's a fantastic programme organised so everyone can come along and have a great time in Portglenone, which is only a few miles from Ballymena. Here are some of the highlights for each day.
Thursday – Run/Walk N The Bann – a 5k event starting at 7.00pm on Main St. (registration required)
Friday – Concert in the Wild Duck by The Logues and Misspent Youth
Saturday – Pipe N The Bann at the Marina from 1.00 – 5.00pm featuring the best local pipe bands. A Family Fun Day at the Townhill Rd Playing Fields from 2.00 – 5.00pm. A festival concert in the Wild Duck Riverside Suite featuring Realta and Goitse.
Sunday – Family Fun at the Bank Square from 12 noon to 5.00pm. Praise N The Bann at 6.30pm in the Bank Square. A concert in the Wild Duck Riverside Suite featuring Mary Black and Lore.
For more details about each of these events and the other events taking place throughout the Festival click here to go to the Gig N The Bann 2016 website. Here you'll also find details of how to register for the run/walk and details regarding tickets for the various concerts.


The Gig n The Bann has become one of the yearly highlights of life in Portglenone. Here's a few sentences from the organisers explaining what it's all about.
In the heart of Co. Antrim nestled between the major towns of Ballymena and Magherafelt lies the village of Portglenone. The village rests along the banks of the River Bann, which has been immortalised by countless artists and writers down through the years.


It is here in this idyllic setting that the 17th "Gig'n The Bann" Cross Community Music and Dance Festival will take place from the

8th – 11th September 2016

. This festival has become one of the major events on the Summer Festival Calendar having built a reputation for offering a most impressive line-up of top performers spanning Traditional, Scottish and Folk Music circles.
You can keep up to date with the Gig N The Bann 2016 Festival Portglenone on their Facebook page here.