Physiotherapist Sherwyn Bamber has a keen understanding of structure. Proprietor and clinician at Bamber Physiotherapy and Sports Injury Clinic, he started out in civil engineering which gave him a firm interest in the theories of construction and how projects and systems are built and work. A love of martial arts led him to become an instructor where he discovered how much he enjoyed learning about the anatomy of the body. Now he works as a physiotherapist where he analyses the body's musculoskeletal structure and comes up with solutions of what to do when systems are not working.
Now a well-established physiotherapist, Sherwyn set up his business in 2007. After several years in private clinics and the NHS, he moved into the Parkmore Drive site 5 years ago. He specialises in 'necks and backs along with musculoskeletal issues such as tendons, muscles, ligaments and such' and treats patients with a variety of complaints. Everything from disc/ joint problems, musculoskeletal injuries, joint and muscle injuries and orthopaedic conditions, with the aim of returning function and movement and preventing the issue from reoccurring.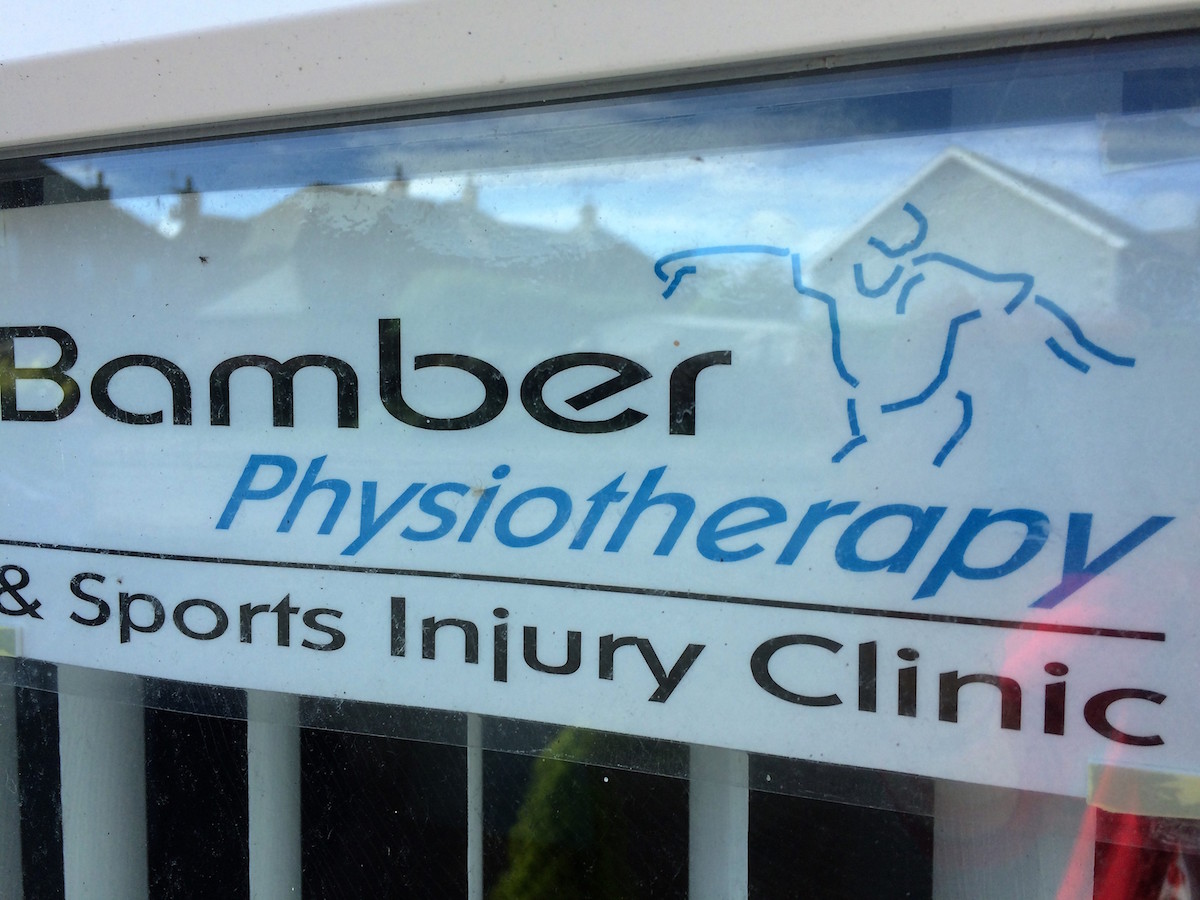 Bamber Physiotherapy aims to get Ballymena locals back on their feet
'A lot of the time it's not pain that brings people through the door, it's lack of function. It's actually quite surprising how long someone can go bearing the pain but whenever it starts to interfere with their work, their hobbies, their lifestyle, then they see the problem and do something about it; like when a golfer can't make a swing or a bricklayer can't do his job. Then there's a sense of urgency and people see that it needs to get fixed'.
The Parkmount Drive premises includes modern treatment rooms and a wide range of equipment, a comfortable waiting room, private parking, and excellent disabled access. It is a ground floor clinic with disabled toilets, ramp and wheelchair access to treatment room.
The clinic is open to everyone, clients do not need a referral from a GP or orthopaedic consultant. For queries or to book an appointment contact Sherwyn at Bamber Physiotherapy Clinic. Click here to Email, or phone: 02825-642255.
In Ballymena and find him at 28 Parkmore Drive, Ballymena. Stay turned to Ballymena Today to find out more about the Bamber Physiotherapy and Sports Injury Clinic.
By Marianne Simpson