Frolick in Ballymena have tempted us in again with this recent delicious facebook post. We have been before and loved their frozen yogurt however did you know that Frolick is much more than just frozen yogurt.
We were tempted by one of the indulgent hot chocolates. Just take a look below: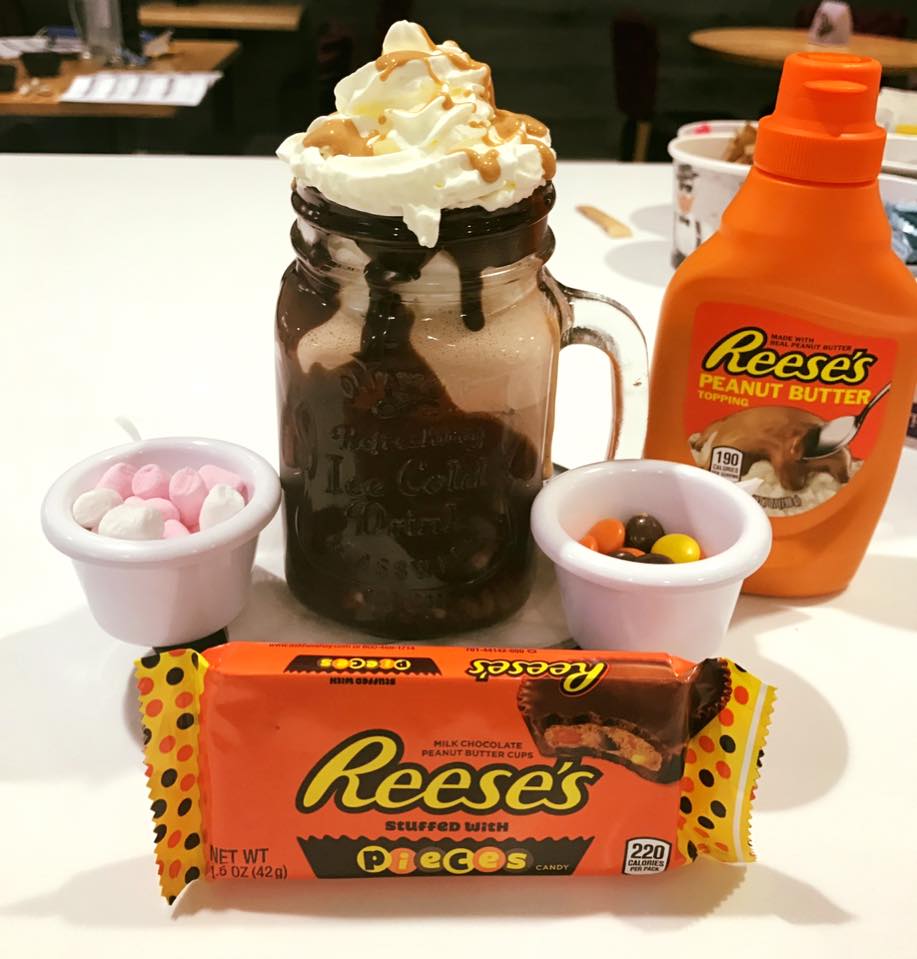 **Reeses will have you in pieces over this**
PEANUT BUTTER HOT CHOCOLATE
Our amazing hot chocolate has just been made even nicer by adding Reeses pieces peanut butter sauce.
Hot chocolate
Peanut butter sauce
Finished off with cream
Mini mallows
Some yummy Reece's pieces peanut butter sweets…..!!!!
😘
Guaranteed to bring a smile to your face
😄
£2.95
Phew, how about that? We are heading down to get ours now. The perfect treat for anyone who is currently revising, finishing coursework, sitting exam or just for getting through the day. A cheap, tasty treat which is perfect to get you to the weekend.
To keep up to date with Frolick and their tasty menu please click here to follow them on Facebook. They often run discounts and offers often so it is worth checking up regularly. Frolick are located on Springwell Street in Ballymena, opposite the multi-storey carpark.