The Braid Music club will be welcoming Gareth Dunlop along this month to co-headline with Villiers and the Villains. We have featured Tony Villiers & the Villains here when they played at the Braid Real Music club last year. To read our full article and listen to some of their music please click here. Today we wanted to focus on Belfast native Gareth Dunlop.
Villiers and the Villains and Gareth Dunlop are due to play in the Braid Arts Centre in Ballymena on Friday 29th September at 8pm.
Music Tuesday – Gareth Dunlop
Gareth recently shared this video on his Facebook page which we think gives a good idea of what kind of music to expect to hear. Fired First is a beautiful and lyrical acoustic song which shows off Dunlops voice and song writing skills.
Does that voice sound familiar?
Well Gareth's music has been featured in some of our favourite television shows including Bones, House, Lucifer, One Tree Hill, and NASHVILLE and more. Some of his work has also been used in commercials so it may feel familiar. Gareth has toured in the UK and US opening for artists including Van Morrison, The Stereophonics, James Morrison and more.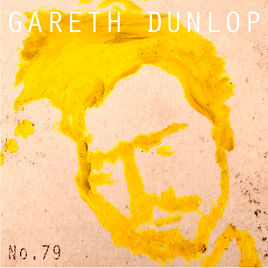 Dunlop's debut album has just been released and it is our new favourite thing! 'No.79' is available to order online or listen to right now on Spotify.
Have a listen and we are sure that he will be appearing on your playlists soon. To buy your tickets for the Braid Real Music Club featuring Villiers and the Villains and Gareth Dunlop please click here. Tickets cost £10.