You cant miss that Valentines Day is just around the corner and this weekend we have some of the most romantic reads we know. Books are the perfect gift if you are in love with a bookworm – but we think that these are the sort of books you want to pick up this weekend and disappear into.
Valentines Day Ballymena – Weekend Reads
Here is our list:
If you are looking for something smart and quirky and thoughtful then pick up The History of Love by Nicole Krauss. Krauss is a wonderful writer who interlinks tales and stories to tell a  beautiful story. Less cheesy than a traditional romance novels but sure to leave you with the same warm feeling inside.
Fourteen-year-old Alma Singer is trying to find a cure for her mother's loneliness. Believing she might discover it in an old book her mother is lovingly translating, she sets out in search of its author. Across New York an old man called Leo Gursky is trying to survive a little bit longer. He spends his days dreaming of the lost love who, sixty years ago in Poland, inspired him to write a book. And although he doesn't know it yet, that book also survived: crossing oceans and generations, and changing lives… (Source)
The Notebook by Nicholas Sparks is a classic. Grab your tissues to mop up those tears, fill your favourite mug with tea and settle in for some good old fashion romance.
Set amid the austere beauty of the North Carolina coast, The Notebook begins with the story of Noah Calhoun, a rural Southerner recently returned from the Second World War. Noah is restoring a plantation home to its former glory, and he is haunted by images of the beautiful girl he met fourteen years earlier, a girl he loved like no other. Unable to find her, yet unwilling to forget the summer they spent together, Noah is content to live with only memories…until she unexpectedly returns to his town to see him once again.

Like a puzzle within a puzzle, the story of Noah and Allie is just the beginning. As it unfolds, their tale miraculously becomes something different, with much higher stakes. The result is a deeply moving portrait of love itself, the tender moments and the fundamental changes that affect us all. It is a story of miracles and emotions that will stay with you forever. (Source)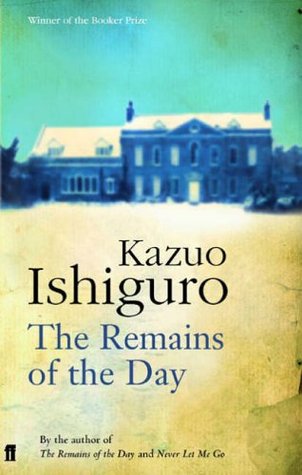 The Remains of the Day by Kazuo Ishiguro is another tear jerker. If you like a classic period drama, for example Downton Abbey, then this may be perfect for you. It is a short and satisfying book.
In 1956, Stevens, a long-serving butler at Darlington Hall, decides to take a motoring trip through the West Country.

The six-day excursion becomes a journey into the past of Stevens and England, a past that takes in fascism, two world wars, and an unrealised love between the butler and his housekeeper.

Ishiguro's dazzling novel is a sad and humorous love story, a meditation on the condition of modern man, and an elegy for England at a time of acute change. (Source)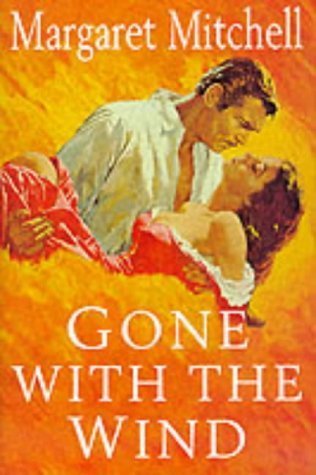 A classic which will keep you reading all weekend is Gone with the Wind by Margaret Mitchell. It is long and you've probably seen the film but you know what they say – the book is always better.
Set against the dramatic backdrop of the American Civil War, Margaret Mitchell's epic love story is an unforgettable tale of love and loss, of a nation mortally divided and its people forever changed. At the heart of all this chaos is the story of beautiful, ruthless Scarlett O'Hara and the dashing soldier of fortune, Rhett Butler. (Source)
That should be enough to keep you going. If in doubt here are a few more authors to keep in mind – Marian Keyes writes dark and hilarious romantic comedies, Maeve Binchy wrote some incredible stories which shouldn't be missed and Debbie Macomber is a surefire crowd pleasers with her modern romances.
All titles are available to order from Waterstones in Ballymena.