Old Skool Aerobics Night at Pure Wellness Gym
How would you fancy taking part in an old skool aerobics night at Pure Wellness Gym in Galgorm? It's on Tuesday evening 7th March 2017 from 7:00 – 8:30pm at Pure Wellness Gym, based at Green Pastures church in Galgorm. This special night is being organised to raise support for a Co. Antrim mum who is fighting pancreatic cancer. There is no admission fee but all donations given will help Aundrea Bannatyne get the much needed treatment she needs.
Estelle Wallace, organiser of the event, gives us an idea of what to expect. "Come along for an hour and a half of great fun and fitness, old skool style! Ninety minutes of aerobics with some of Northern Ireland's best fitness instructors. Feel free to wear your 80's fitness gear too if you want! Please come and help us as we support Aundrea and get behind #AundreasArmy. There is no entry charge but we will be grateful for all donations."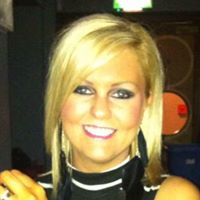 Aundrea Bannatyne is a 42 year old mother of two boys. In July 2016 she was diagnosed with pancreatic cancer. Aundrea herself has been campaigning to raise funds and awareness for cancer sufferers, but now Aundrea's friends and family are fundraising for her. They have become known as Aundrea's Army and they are asking you to support her. She is planning to go to Germany for what she hopes will be life saving treatment. This aerobics night at Pure Gym will help to fund raise for this.
You are invited to an Old Skool Aerobics Night at Pure Wellness Gym, based at Green Pastures Church, Galgorm. It is a 'donation only evening' on Tuesday 7th March from 7:00 – 8:30pm. All donations will help support Co. Antrim lady, Aundrea Bannatyne, who needs treatment for pancreatic cancer.
A great night is planned. So please come along if you can and help the guys at Pure Wellness Gym as they help Aundrea Bannatyne get the treatment she needs. As well as the aerobics, there will be hot finger food and refreshments after the workout. Also Aaron Herbison will be providing some music in the lounge afterwards. A chance to cool down, have a chat and relax before you head for home.
Check out this Old Skool Aerobics Night at Pure Wellness Gym on Facebook here. Also help us spread the word about this event #sharetheconversation