Masquerade Ball 2017 in aid of Turning Point NI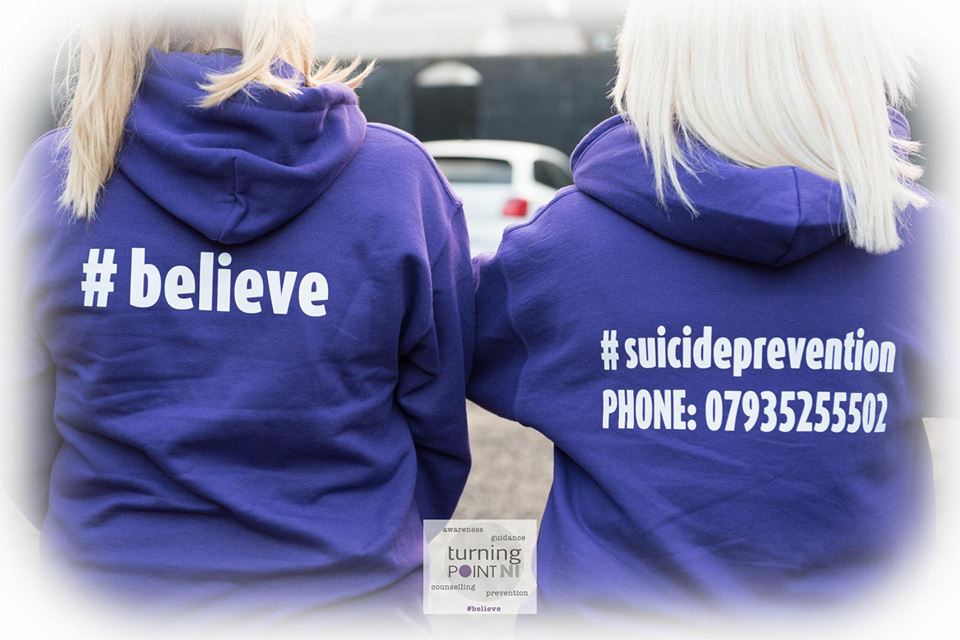 Turning Point NI is a community network to help individuals who are having suicidal thoughts a place to go when in crisis for guidance and support. Volunteers in Ballymena work with members of the community to provide help and support for folks who are struggling.
Last year Turning Point NI raised funds through a variety of different events – one of them was the Masquerade Ball. It was so good in fact that it is time for another Ball – so if you missed it last year then now is your time to plan a great night out and raise money for this cause.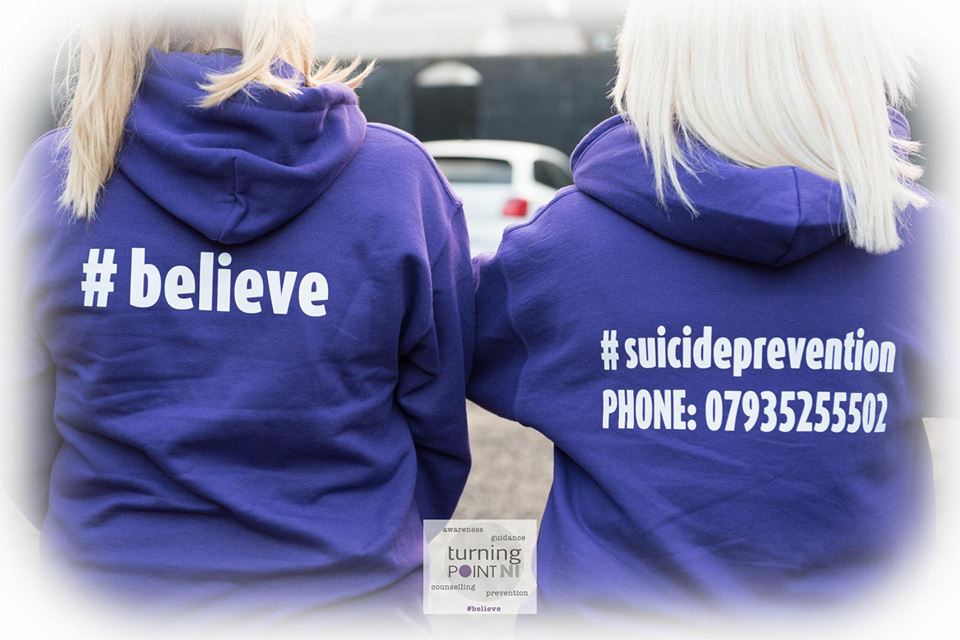 Masquerade Ball 2017 in aid of Turning Point NI
Here are all the details from the guys at Turning point NI.
We are pleased to announce the date of our 2nd fundraising Masquerade Ball which is being held June 3rd in the Leighinmohr House Hotel. The aim of this fundraiser is to raise awareness of suicide prevention and mental health and to combat the stigma attached to the realities of mental illness.
We are using the masquerade ball in an effort to promote the realisation that we all can sometimes hide behind the mask we wear everyday. We are hoping that the event can help everyone own their true identity and stamp out the stigma related to mental health and suicide.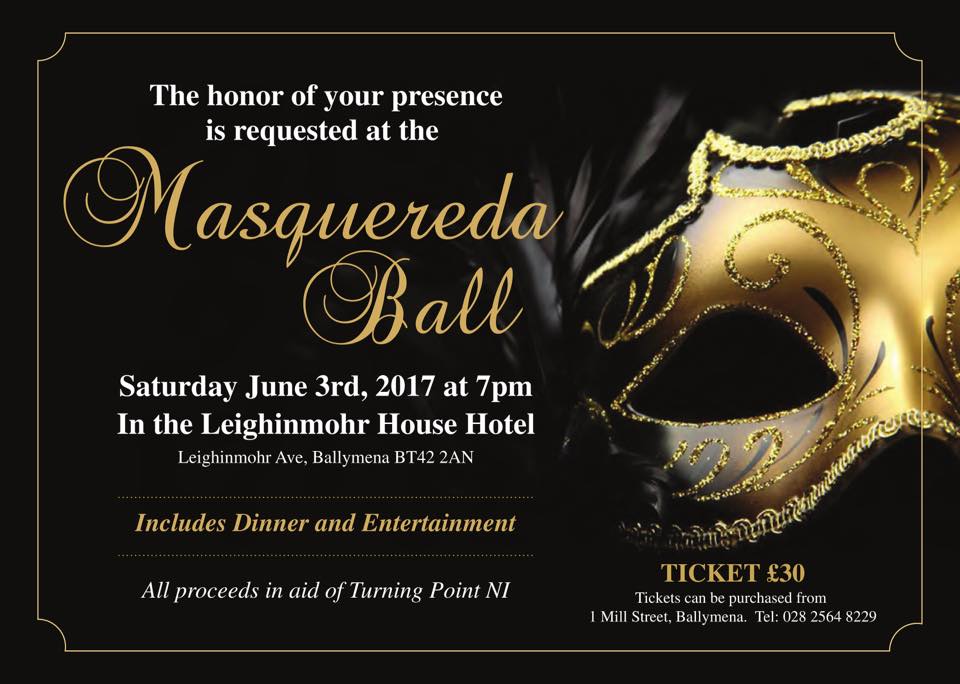 Tickets cost £30 and can be purchased at 1 Mill Street in Ballymena. Or for more details call 028 2564 8229. Click here to follow Turning Point NI on Facebook.
Get sharing this post and round up the girls (and boys) for a special night out!