A big part of anyone's wedding preparations is choosing your wedding photographer. As part of our Weddings Ballymena series, we contacted local professional wedding photographer Steven Hanna for some advice.
Here is Steven's top 5 tips when it comes to choosing your wedding photographer.
ONE – Make sure you like the photographer as a person and that you get on well with him / her. Believe it or not, you spend most of your wedding day with the photographer so it's really important that you get on!  Your photographer should also make you feel relaxed and at ease, otherwise it's gonna be a loooong day!
TWO – At the consultation / booking stage, I show my clients a selection of finished albums. I always emphasise that at this early stage, it's more about the style of photography than the actual album itself.  Every photographer shoots slightly differently so it's vitally important that you really connect with the images that you are seeing.
THREE – It's always good to see full weddings and not just the photographer's 'Top 50 Images'.  Being able to see a full wedding will help give you an idea of how the story of your wedding day will be told.  All the sample albums I show clients are real weddings!
FOUR – This may sound like a contradiction to point 2, but being able to see a 'finished' product (i.e. wedding album) will give you a feel for the quality of product you will be receiving.  Viewing images on Facebook is great initially but it's good to see the finished product.  Believe me, not all wedding albums are created equally!
FIVE – Make sure you know exactly what is included in the photographer's collections.  What length of coverage are you going to be getting?  Do you get the High Res images included or are they extra?  Are there any additional charges for travel?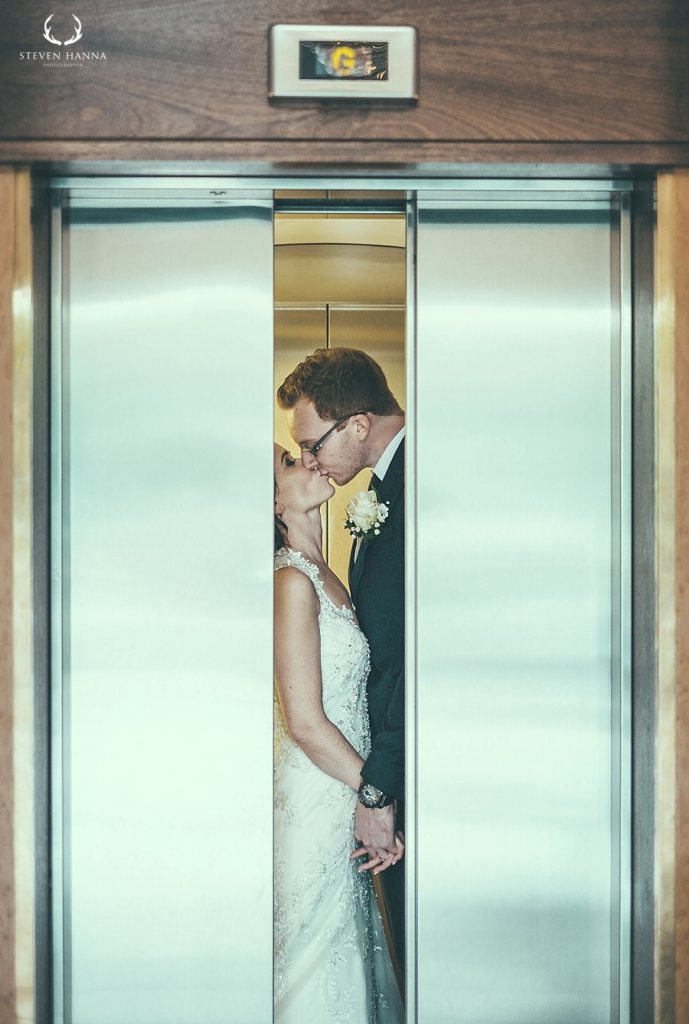 Choosing your Wedding Photographer is a big part of the preparations for every wedding.
Hopefully these tips from professional Ballymena wedding photographer Steven Hanna, will help you choose the right photographer for your wedding.
If you're planning your wedding in Ballymena or much further afield and want to see more of Steven's work, click here to visit the portfolio on his website. You can also find him on Facebook here.