Read the shortlist – Women's Prize for Fiction
Things are starting to get exciting here in the Ballymena Today offices as we are only a week away from the winner being announced of the Baileys Women's Prize for Fiction. Traditionally this is a prize that celebrates the very best female writing from around the world. This prize is also a bit more accessible than others – it has some popular titles which are much more easy to read than the like of the Man Booker prize winner (it is usually very hard going!)
So because we are very hopeful that we will soon be enjoying some deckchair weather we wanted to share the shortlist with you. If a book has been shortlisted for the Baileys Women's Prize for Fiction then you know that it will be gripping, excellently written and not your average read.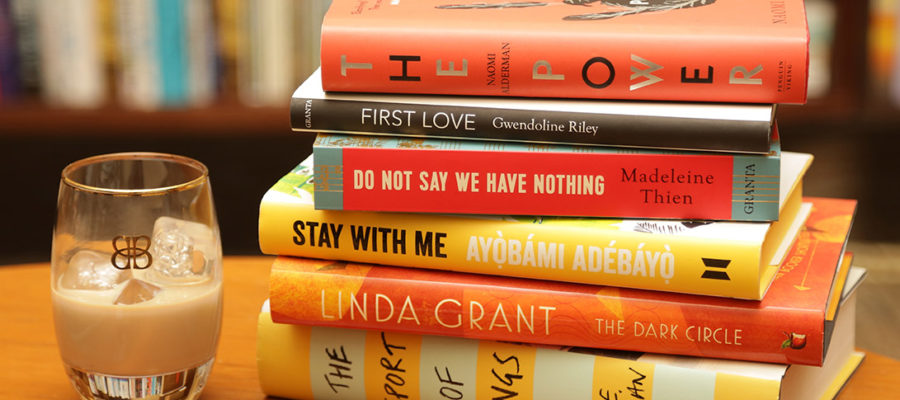 Here are the titles which could win, and we promise – there are no spoliers:
Stay With Me by Ayọ̀bámi Adébáyọ̀̀
This is a very traditional literary fiction following a woman and her struggle to get pregnant. It is clever, funny and explores the rich culture of Nigeria. A dark look at family, society and loss.
The Power  Naomi Alderman
This is one of the more popular books to appear on the short list. A brilliant read about a world when women have taken over, they have all the power and what happens if they decide to abuse it. We have the feeling that this book, although it probably won't win, will be a modern classic because it does one thing that good books alway do – it makes you think.
The Dark Circle by Linda Grant
I have it on good authority that this is a weepy – so make sure the tissues are nearby. Set in the 1950's The Dark Circle follows a brother and sister who accept a job serving and tending to the needs of people in a sanatorium in Kent. With the NHS in the state that it is in today this novel sheds light on what it was like when the NHS was just launched. Grant's writing is beautiful and we sense a heartbreak may be on the cards.
The Sport of Kings by C.E. Morgan
The perfect choice for any reader who loves a long, intricate saga. This is one to pack on your holiday – when you know that you are going to have plenty of time to delve into world built so masterfully by Morgan. The drama of horse racing combined with the ups and down of an all American family will keep you reading all the way to its climax – it is a long read but if you persist the payoff is great.
First Love by Gwendoline Riley
We have a sneaking suspicion that this may be the winner (although we are rarely right about these things). First Love is a timely blackly funny look at a dysfunctional relationship. It is short and to the point and the writing is absolutely brutal and flawless. Worth a try if you are looking for something different.
Do Not Say We Have Nothing by Madeleine Thien
This title was also shortlisted for the Man Booker Prize and we can see why. It ticks all the literary fiction prize winner boxes. Big subject and foreign culture mixed together makes this a really interesting read which carries you along. It is set in China and follows a group of musicians as they suffer and live through troubling times.
As we have already states we don't want to give you any spoilers but look out for the winner next week to see if our predictions are correct! And in the meantime you now have a new book list for your holidays! Please click here to find out more about the Bailey's Women's Prize for Fiction shortlist.