Action Cancer Big Bus in Ballymena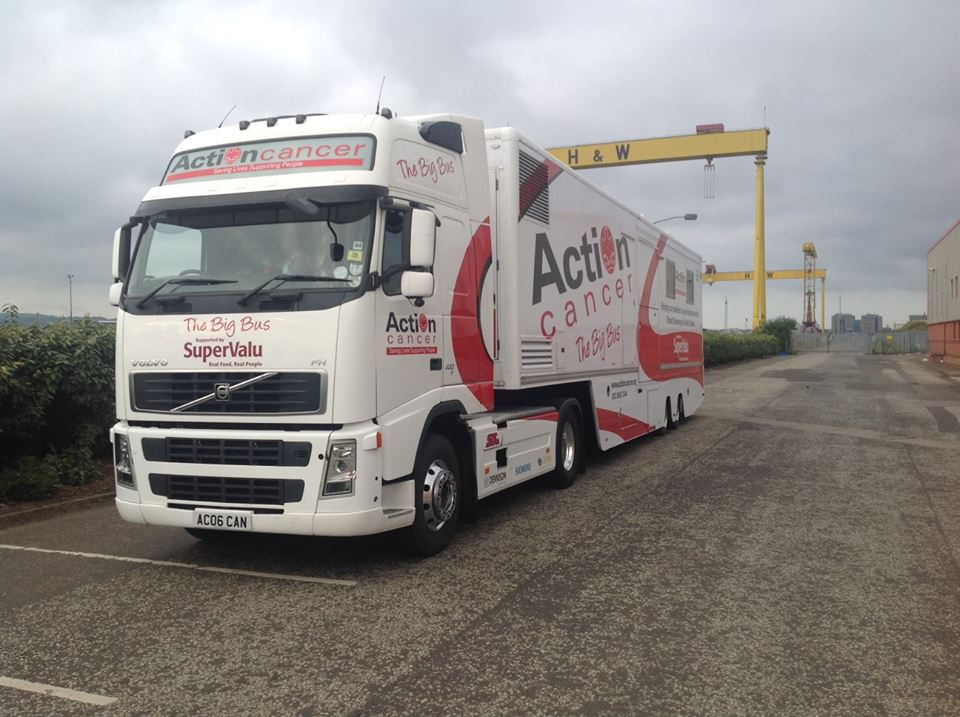 The Action Cancer team Big Bus will be in Ballymena next month. On Saturday 24th June the Big Bus will be at St. Patrick's Parish Church, Ballymena and, if eligible, you can book an appointment.
Big Bus
​Action Cancer's mobile resource centre, the Big Bus, brings its services to over 235 locations across Northern Ireland every year including workplaces, schools and community organisations.
Services provided on the Big Bus, sponsored by SuperValu and its independent retailers, include digital breast screening for women (40 – 49 and 70+), M.O.T. health checks for men and women, and health and lifestyle advice. Every year the Big Bus provides approximately 5,000 breast screenings and 4,000 MOT health checks within local communities. (Source)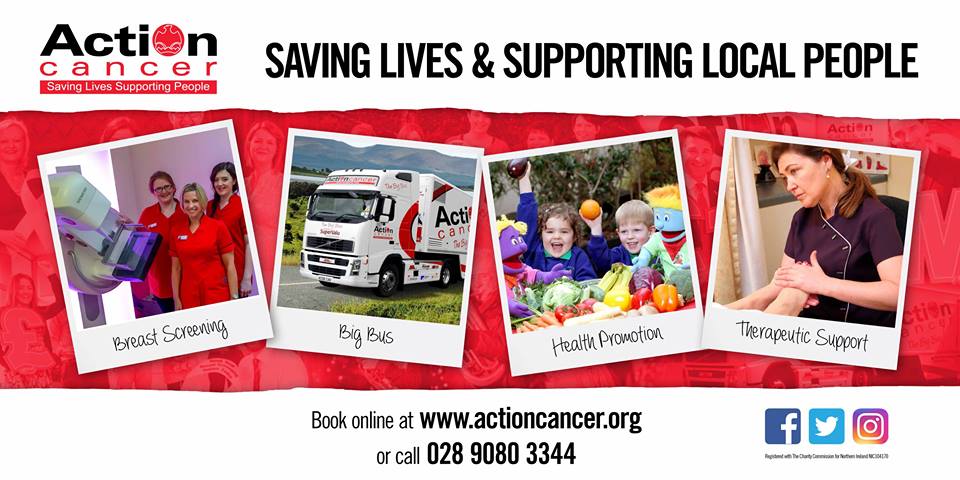 Breast Screenings
1 in 8 women will be diagnosed with breast cancer – while this is a frightening statistic, detecting breast cancer early makes it a very treatable diagnosis.
Using the latest digital mammography technology we are able to see cancers millimetres in size & before women have developed symptoms or a lump. All women over 40 should be having regular mammograms Action Cancer offer this free service to women aged 40-49 & 70+ (the NHS screening programme will call all women aged 50-70).
All women aged between 40-49 years and over 70 years can receive a mammogram on board with results processed within 3 weeks. Appointments last approximately 10 minutes and 25 appointments are available per day.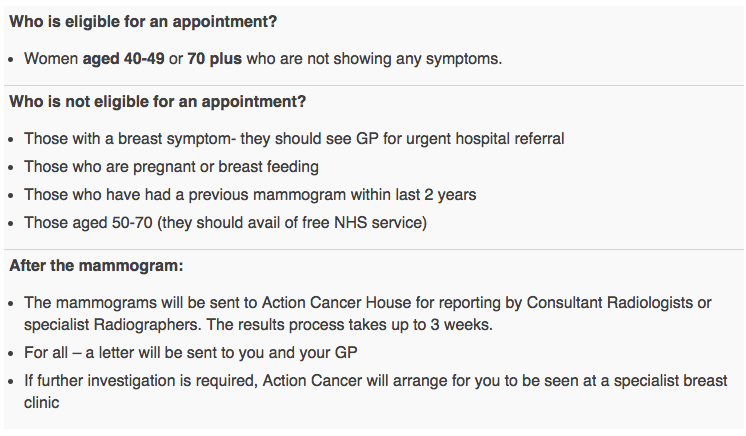 To book an appointment for a MOT Health Check or Breast Screening you can give us a call on 02890803344 or book online at www.actioncancer.org/appointments
The Action Cancer Big Bus is kindly sponsored by SuperValu NI. So if you are between the ages of 40 and 49, or 70 plus, and are in Ballymena in the 24th June then please go online and book yourself an appointment – it could be lifesaving. Find out more about Action Cancer here.