In Ballymena this weekend don't miss these exciting events:
1/ The Luxury Home Show

With all proceeds going to the Portglenone Community Rescue Service and Friends of Cancer Centre we cant find any reason to give this a miss. Perfect for those of us who love our location in Ballymena but would like to spruce up our interiors. We also love that this event is locally run and supports and advertises local Ballymena businesses. It's at the Wild duck in Portglenone on the 23rd and 24th September. Click here to find out more about the Luxury Home Show.
2/ Quirky Weddings Alternative Wedding Fair

If you are planning to get married soon then this weekend is your chance to get some unique ideas. Based in the Waterfront Hall it is on the 24th September and is the perfect place to meet lots of wedding people from photographers, to cake makers and stationary creators. Read more about the Quirky Weddings Alternative Wedding fair here.
3/ Watch the Soapbox Derby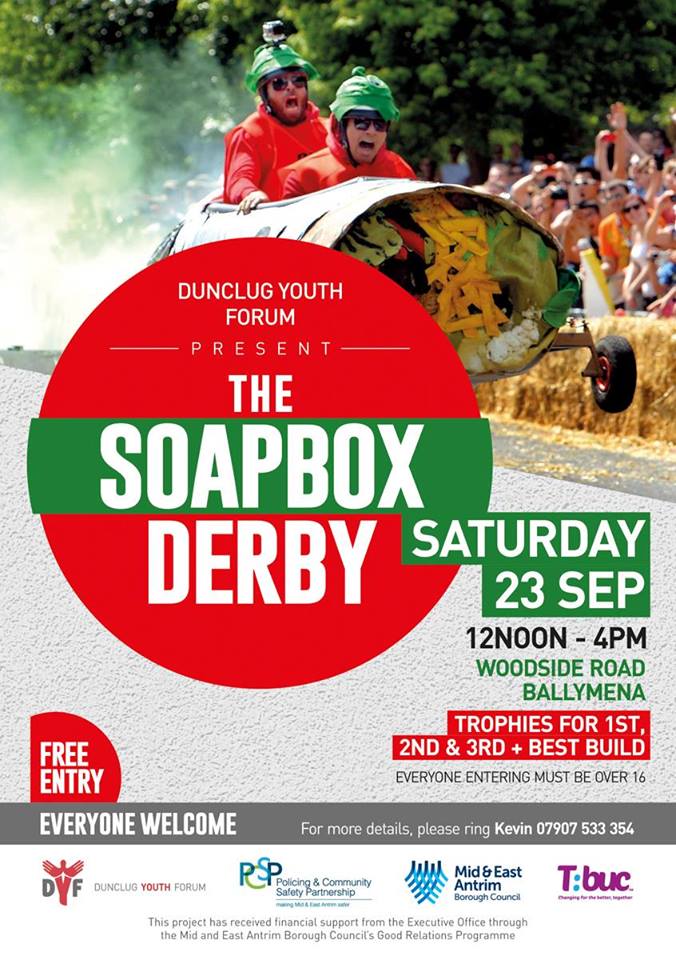 Head to the Woodside Road to watch the competitor race their soapbox derby racers. It is free entry and will put you in the mood to compete at the next race. Check out the good designs and plan your winning go cart!
Lots to do in Ballymena this weekend – make sure that you don't miss out and let us know what your tips are for a good weekend in out town.