Galgorm Resort and Spa are hosting an Autumn Bridal showcase next month which allows couples to take a look at their wedding packages. Galgorm Resort and Spa is a five star wedding venue that is a must-see for any engaged couple before they book their wedding venue.
What we especially love about Galgorm Resort and Spa is that they can cater equally well for small, intimate weddings as well as large parties. Another big bonus is the beautiful grounds and their amazing facilities. This venue is one of the most impressive we have seen and we think every bride and groom in Northern Ireland should check it out. Here are the details: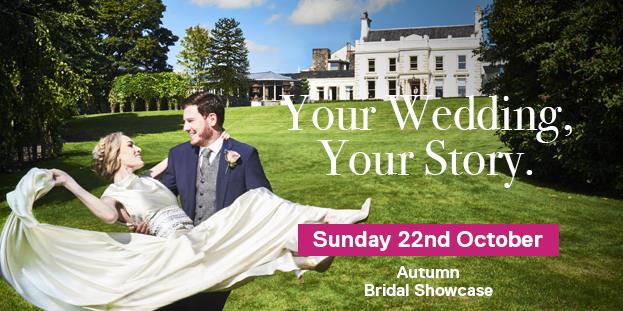 Join us Sunday 22nd October for our Autumn Bridal Showcase & allow your imagination to run wild…
Visualise your dream day at Galgorm Resort & Spa with the help of our experienced wedding planners alongside the people we trust, our dedicated suppliers.
Lose yourself in our idyllic surroundings & luxurious suites decorated to inspire you for the journey ahead…
Terms & Conditions Apply
To view the facilities available at Galgorm Resort and Spa take a look at their website and don't forget to take a look at their Spa and their current deals. View the Galgorm Resort and Spa website here. Galgorm Resort and Spa is situated just outside Ballymena.
Also a big congratulations to Galgorm Resort and Spa as they have been awarded the Hotel of the Year & Spa of the Year at the Ulster Tatler Awards 2017. Yet another good reason to get down to Ballymena on 22nd October to attend the Autumn Bridal Showcase at Galgorm Resort and Spa. Share this with anyone you know who is planning to get married in the future.