A Gentleman in Moscow is the latest book to be picked for the Ballymena book club which meets in Waterstones on the first Wednesday of every month. Last month the group read Frankenstein which proved to be an interesting read – it is much much more than just a monster coming to life. We highly recommend it!
Ballymena book club read A Gentleman in Moscow
Written by Amor Towles this is a follow up to his popular novel "Rules of Civility".
A New York Times Bestseller

On the third floor, the Count walked down the red-carpeted hallway towards his suite – an interconnected bedroom, bath, dining room, and grand salon with eight-foot windows overlooking the Lindens of theatre square. And there the rudeness of the day awaited. For before the flung-open doors of his room stood a captain of the guards with Pasha and Petya, the hotel's bellhops…
"I am here to show you to your quarters."
"These are my quarters"
 Betraying the slightest suggestion of a smile, the captain replied "No longer, I'm afraid."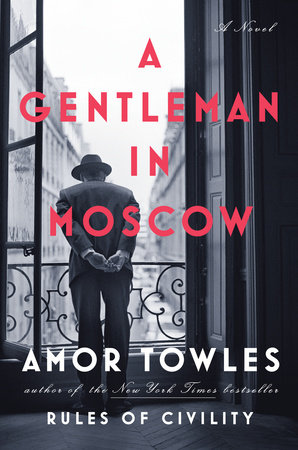 On 21 June, 1922, Count Alexander Rostov – recipient of the Order of Saint Andrew, member of the Jockey Club, Master of the Hunt – is escorted out of the Kremlin, across Red Square and through the elegant revolving doors of the Hotel Metropol.
Instead of being taken to his usual suite, he is led to an attic room with a window the size of a chessboard. Deemed an unrepentant aristocrat by a Bolshevik tribunal, the Count has been sentenced to house arrest indefinitely.
While Russia undergoes decades of tumultuous upheaval, the Count, stripped of the trappings that defined his life, is forced to question what makes us who we are. And with the assistance of a glamorous actress, a cantankerous chef and a very serious child, Rostov unexpectedly discovers a new understanding of both pleasure and purpose.
From the author of the Waterstones' bestseller Rules of Civility comes a book about the salvation inherent in mutual understanding and respect and an awakened sense of the possibility of wonder. (Source)
If you would like to read along with the Waterstones Ballymena book club then please pick up "A Gentleman in Moscow", read it and join the group in Waterstones in the Fairhill. The night kicks off at 7pm, there is tea, coffee and treats and you will be made more than welcome.