Ballymena Today Christmas Challenge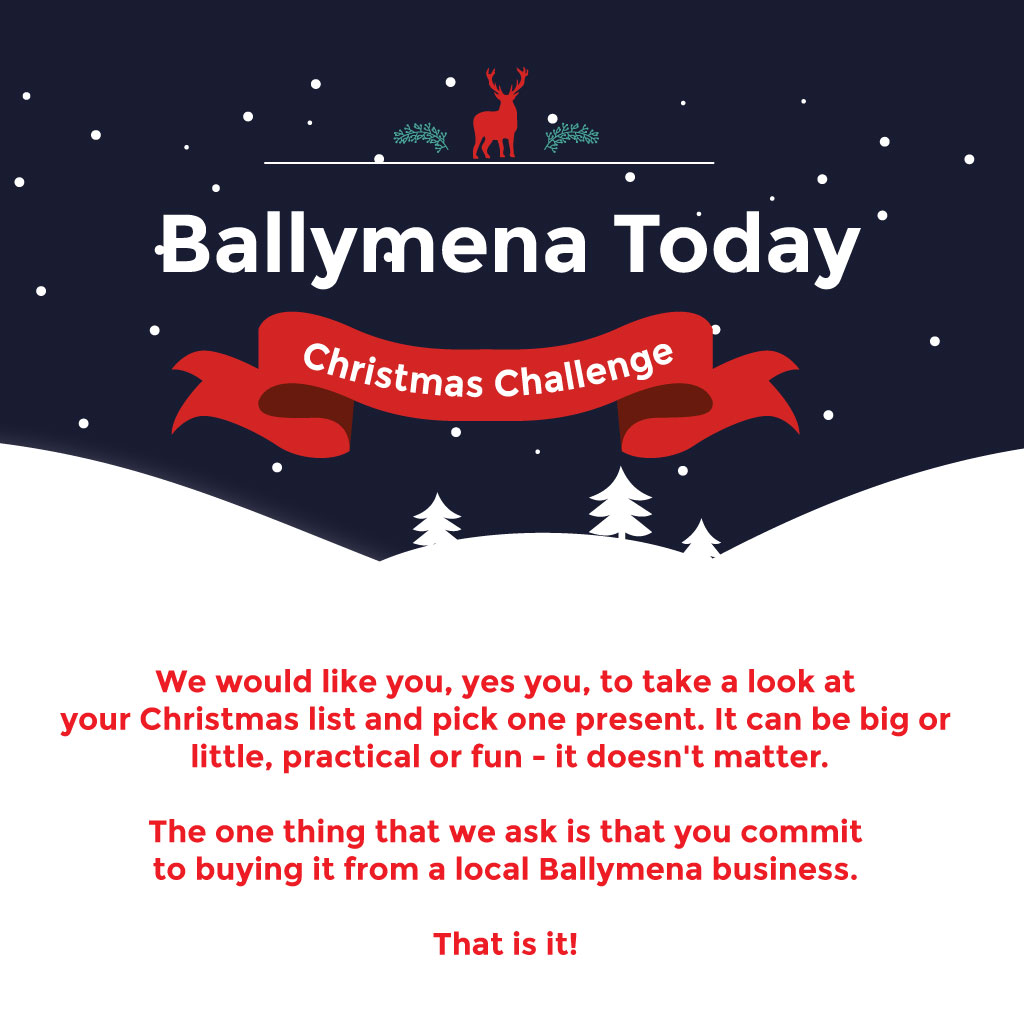 Christmas is undoubtably the most magical time of the year. We at Ballymena Today want that magic and generosity to get shared around our town this Christmas. That is why we have a challenge for you. We did this last year and got some really encouraging feedback – so we are doing it again.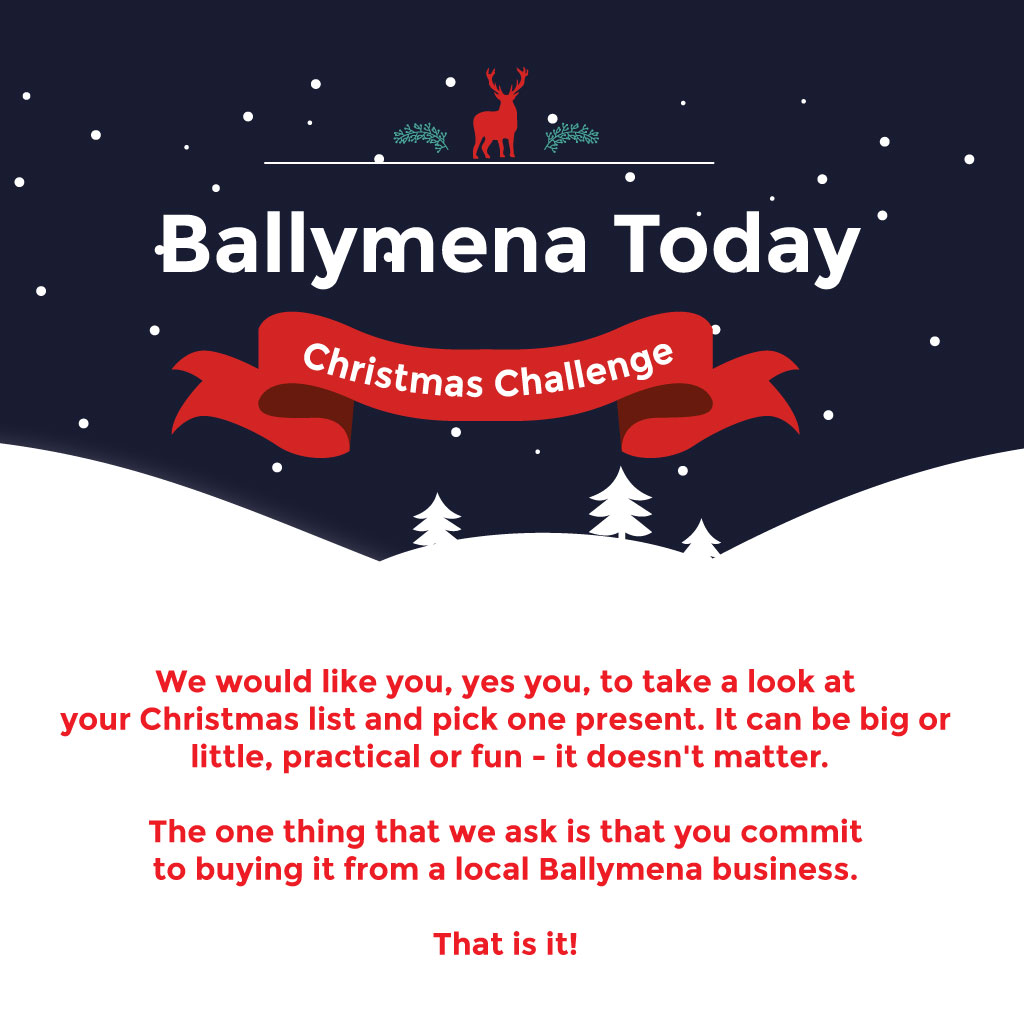 Ballymena Today Christmas Challenge
We would like you, yes you, to take a look at your Christmas list and pick one present. It can be big or little, practical or fun – it doesn't matter.
The one thing that we ask is that you commit to buying it from a local Ballymena business. That is it!
Of course we are not limiting you to buying just one gift locally – we would love all of your Christmas spending to go back into Ballymena. Back into the local businesses who work hard year round to make our town great. Please consider sharing our challenge with your friends and family.
We suggest that you make it an event. Meet up with your mates and head up the town to pick up your pressies together. Why not grab a coffee and a wee bite to eat in a local coffee shop of cafe and see what Ballymena has to offer!
If you accept the Ballymena Today Christmas Challenge then please let us know. Share the conversation and tag your friend to get them all involved and we can share the Christmas cheer together.