Woodsides Pharmacy have shared information about how to survive the common cold. Colds certainly are common at the moment and we know lots of people who have been struck down by the flu. The flu is much more than just a 'bad cold' and if you think that you are suffering from the flu then you are likely to be off your feet for a few days. Normally fit and healthy people will be able to cope with the flu on their own without visiting their GP. For more information please click here.
Here is some quick advice to help you stay happy and healthy this winter:
Preventing the spread of the flu virus
To help stop the spread of the flu virus you should always:
carry tissues
use tissues to cover your mouth and nose when you cough or sneeze
dispose of the dirty tissues quickly
wash your hands regularly
Would you like to know a bit more about the dangers of the flu – click here for the full leaflet.
Did you know that the pharmacist can help with many common problems, rather than booking an appointment with your doctor?
Ni Direct have share the following advice for when a Pharmacist can help you – because sometimes honey and lemon and hot water just won't be enough.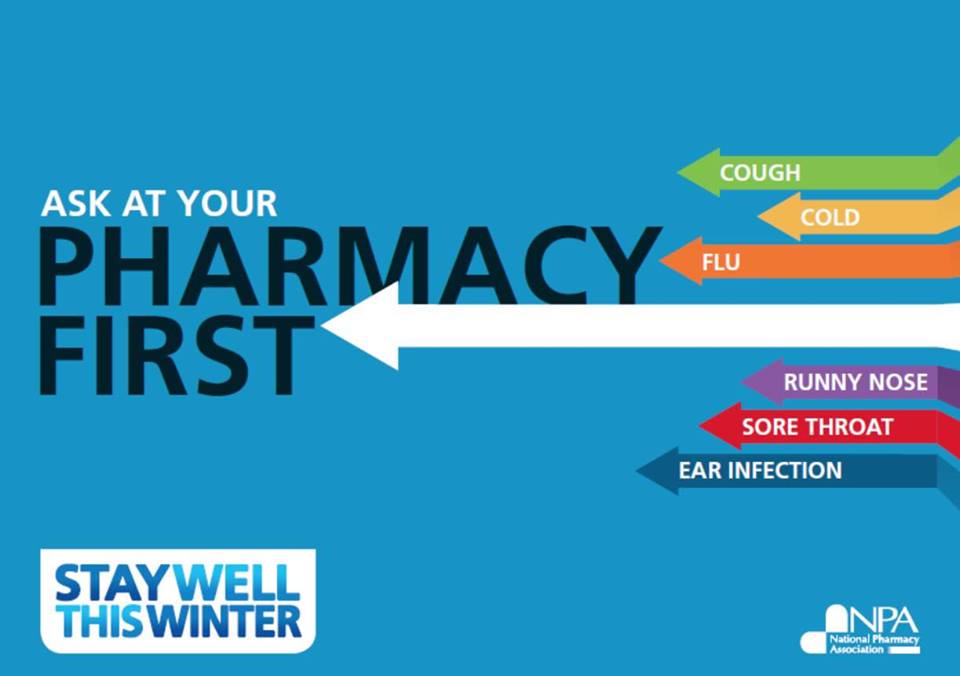 Your pharmacist may be able to help you with:
coughs, colds, eye conditions, stomach upsets, skin conditions, allergies, aches and pains
common drugs, vitamins and minor first-aid
healthy eating and living, including giving up smoking
blood pressure and diabetes monitoring and needle exchange, truss fittings, stoma products and incontinence supplies
women's health, including treatment for thrush, emergency contraception and pregnancy testing
children's health, including nappy rash, teething, coughs and colds, threadworms, head lice, warts, verruca
all prescribed and over-the-counter medicines
Your pharmacist may not routinely be able to help with:
stitching or wound and dressing care
severe lacerations, cuts, severe sprains, strains and fractures
infected wounds and foreign bodies
head injuries or loss of consciousness
suspected broken bones or heavy blood loss
persistent chest pain or difficulty breathing
drug overdose, swallowing foreign bodies or poisoning
Woodsides Pharmacy is located in the centre of Ballymena on Church Street. This makes it a good choice as it is handy when you are in town running errands. It is one of the longest established businesses in Ballymena and we are sure that they can give you all the help and advice you may need in this winter season. Don't suffer in silence, but don't rush straight to your doctor – consider calling in with Woodsides Pharmacy in Ballymena first.