Local Artist – Keith Glasgow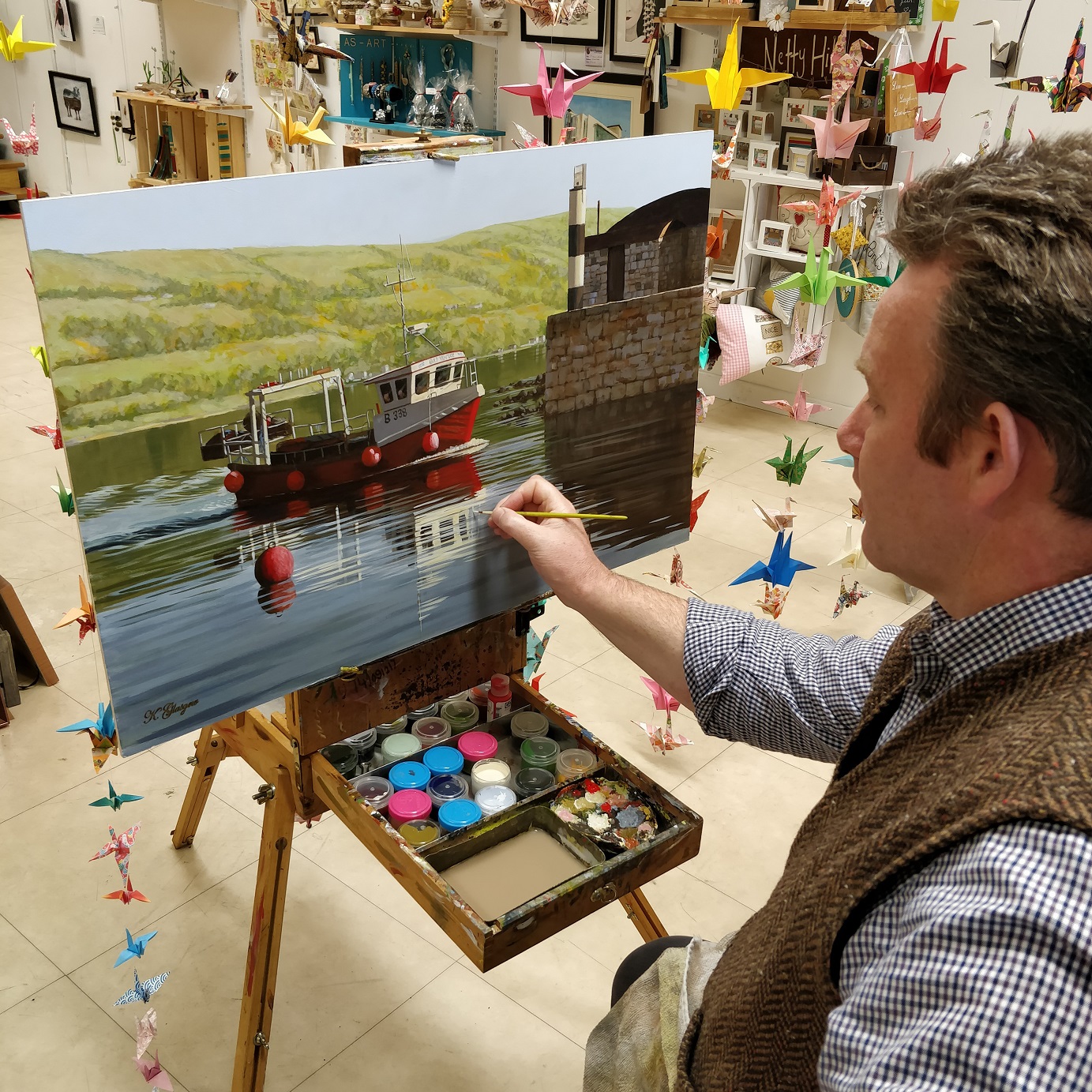 Keith Glasgow is a local artist who you're quite likely to bump into if you're in Ballymena town centre. He's often at work on one of his latest pieces in Midtown Makers on Church Street. You can also see and buy his finished artwork in Gracehill Gallery on Mill Street.
Keith's paintings are often based on wildlife, the countryside and farm life. Introducing himself on his website, Keith says, "Growing up on a small farm on the edge of the Sperrin mountains meant that from an early age I was drawn to studying the wildlife and countryside around me. The beauty and unending diversity of God's creation has always been a constant source of amazement to me."
We called with local artist Keith Glasgow recently at Midtown Makers while he was working on another beautiful painting.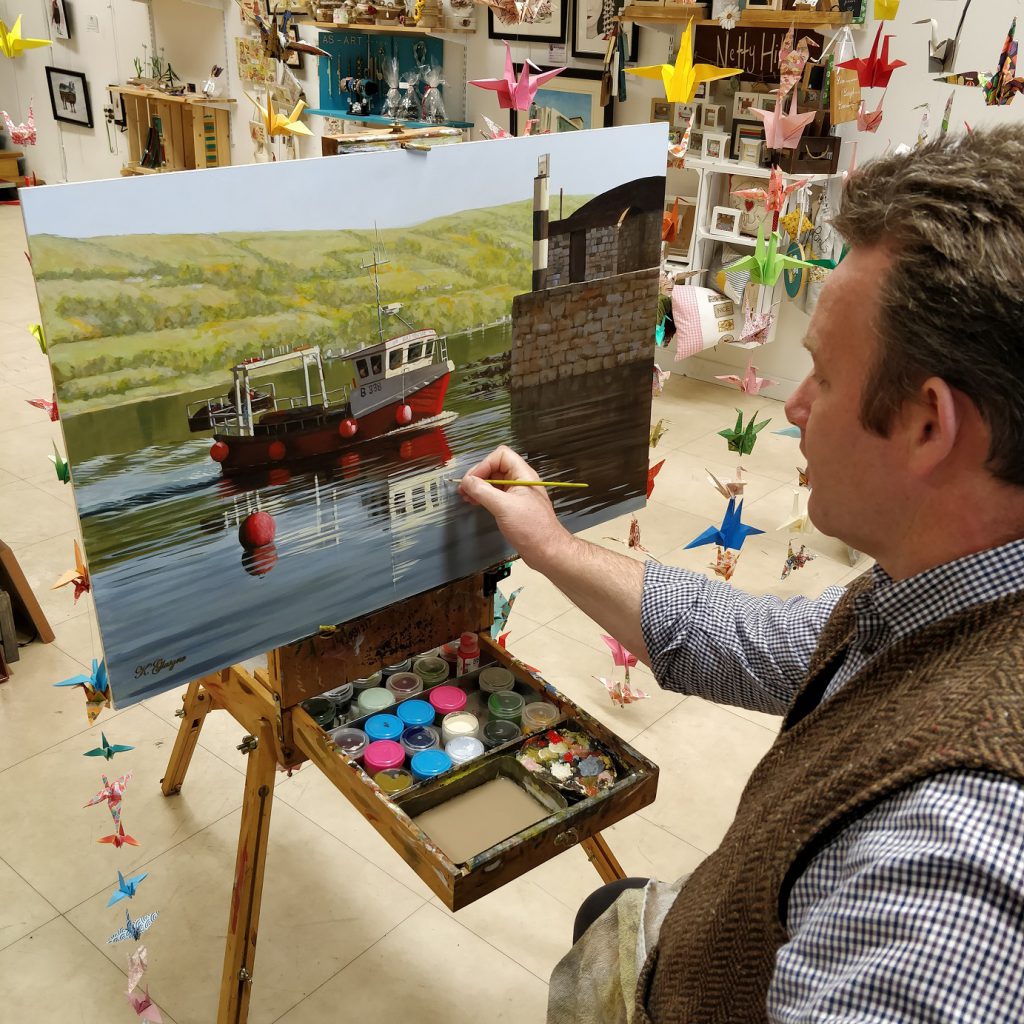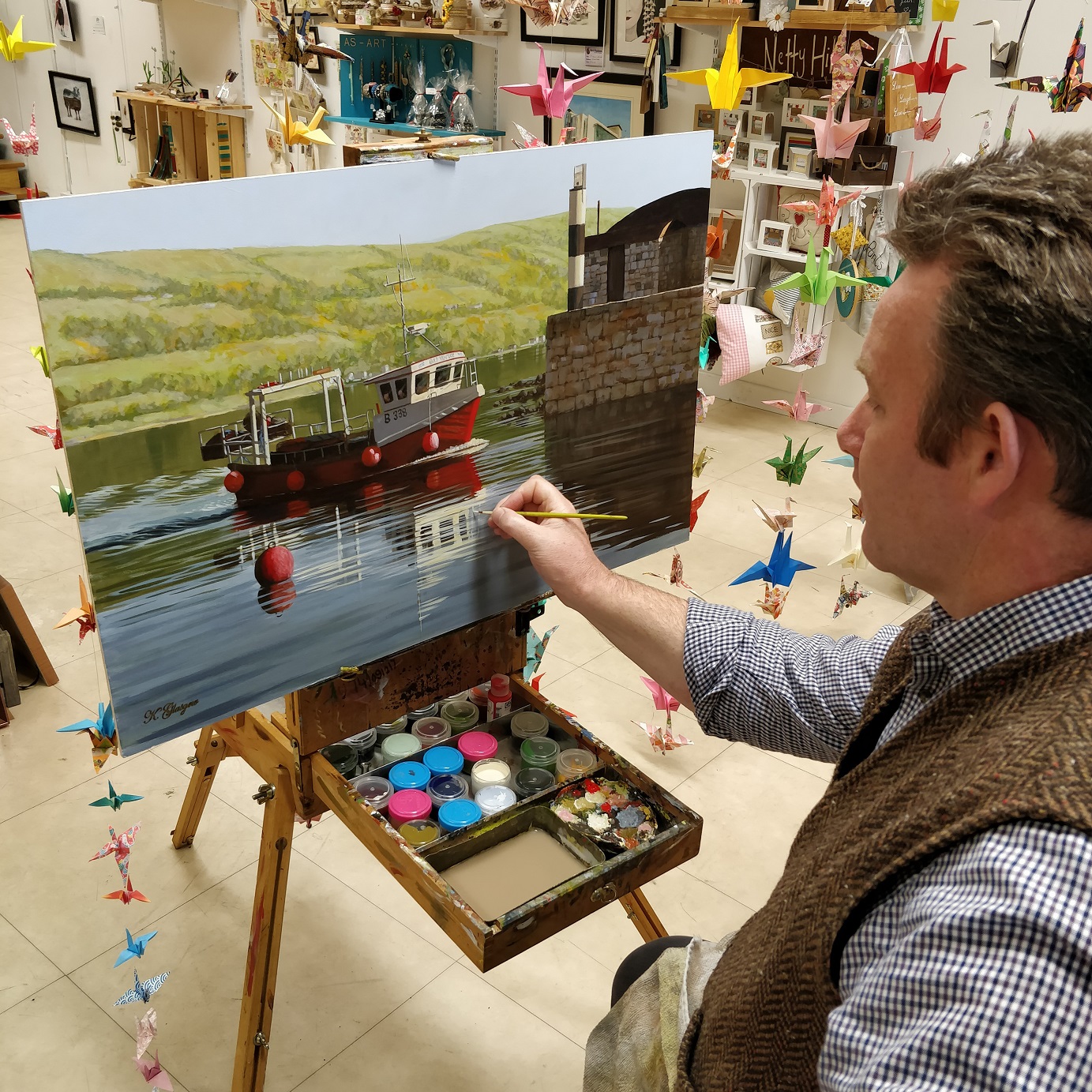 We asked him to tell us a bit more about Keith Glasgow the artist.
"Presently, I'm spending as much time as possible in the Glens of Antrim – there's so much inspiration around every corner! I'm trying to capture some of that 'Glens' atmosphere with my paintbrush. At the moment I'm studying the people and animals within the context of the local landscape. Sometimes it's sheep against a background of Slemish. It could be a lobster fishing boat coming into Carnlough harbour – like this one I'm working on now. I always strive to include a little dash of sunlight in my paintings, where possible."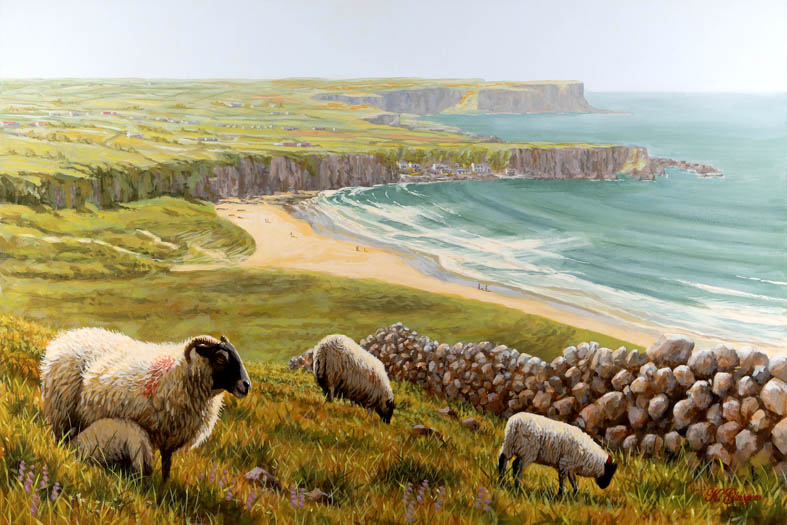 Where can we buy your paintings?
"My paintings are available from Gracehill Gallery at 3 Mill Street, Ballymena." Click here to go to the Gracehill Gallery website.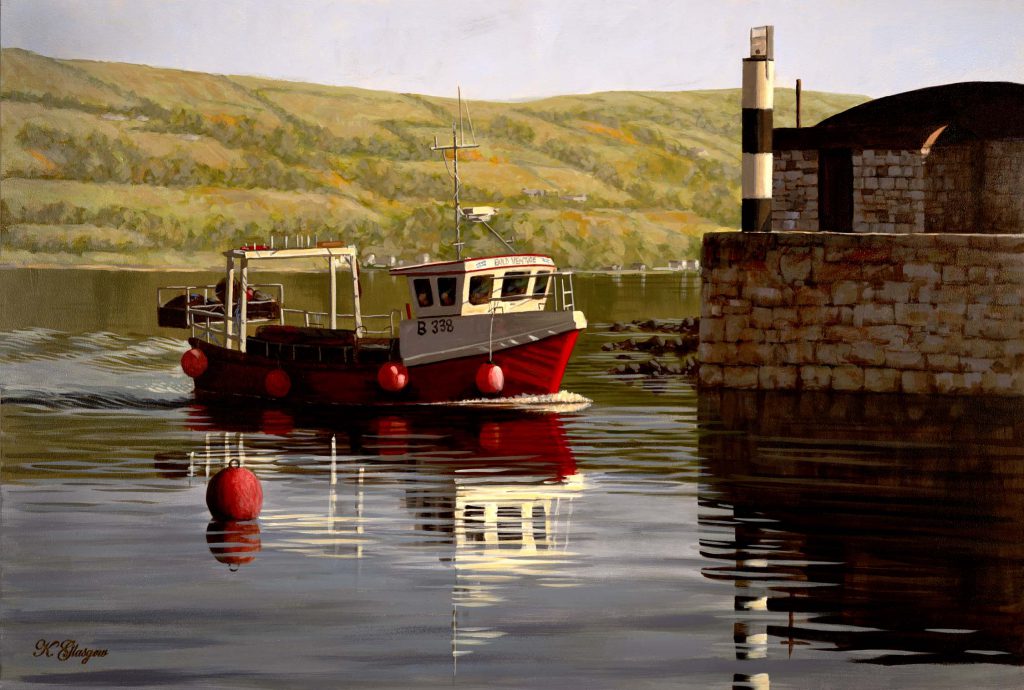 You can see more paintings from local artist Keith Glasgow on his website here.