Ballymena Tractor Run this weekend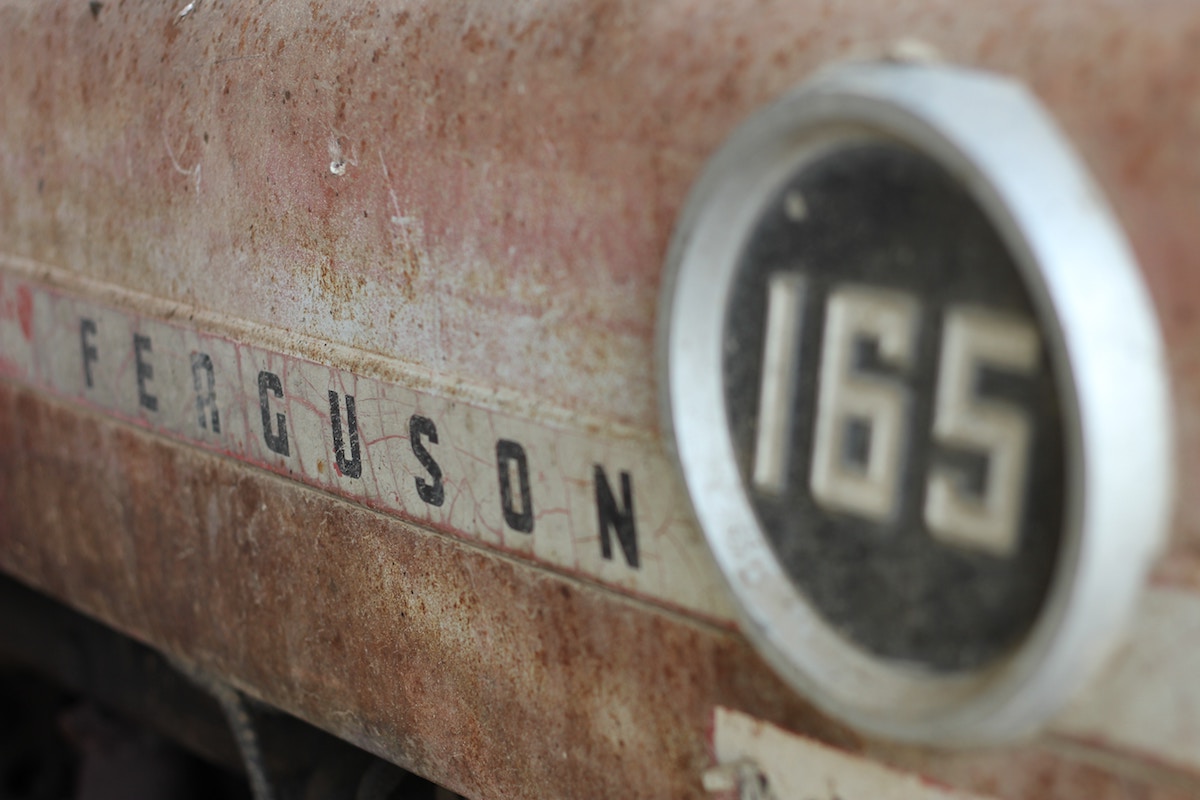 This weekend Ballymena Livestock market will be overtaken by all sorts of tractors. Old and new they are expected to come from all around to join in the Ballymena Tractor Run hosted by Fane Valley Stores.
The event will be held on Saturday 25th August, come and get your breakfast from 9.30 -11.00 with the convoy setting off at 12 noon. The entry fee is £20 per tractor and the event is to raise money for their partner charity Clic Sargent.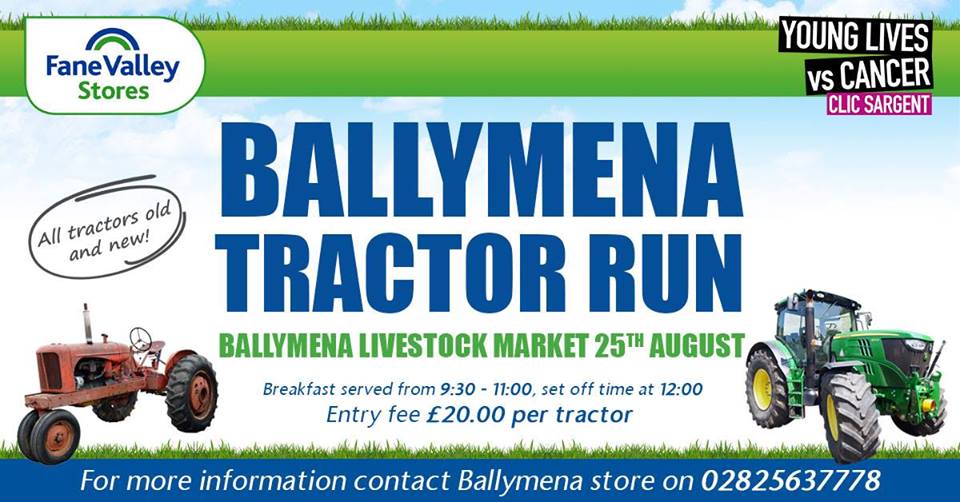 About Clic Sargent
When cancer strikes young lives CLIC Sargent helps families limit the damage cancer causes beyond their health.
Cancer doesn't discriminate. Today, 11 more children and young people will hear the devastating news that they have cancer. From diagnosis, CLIC Sargent's specialist care teams will step in, ready to help, support and guide. They will provide a specialist package of support tailored to each young cancer patient and family.
CLIC Sargent fights tirelessly for children and young people with cancer, often when they feel they can't. We do this individually, locally and nationally, so that they can focus on the important things, like getting well. And if the worst happens, we will work with bereaved families to get them support, to help them cope with their emotional pain. (Source)
So make plans this weekend to help this great charity and enjoy a family day out at the Ballymena Tractor run.