Fitzsimons Opticians, William Street, Ballymena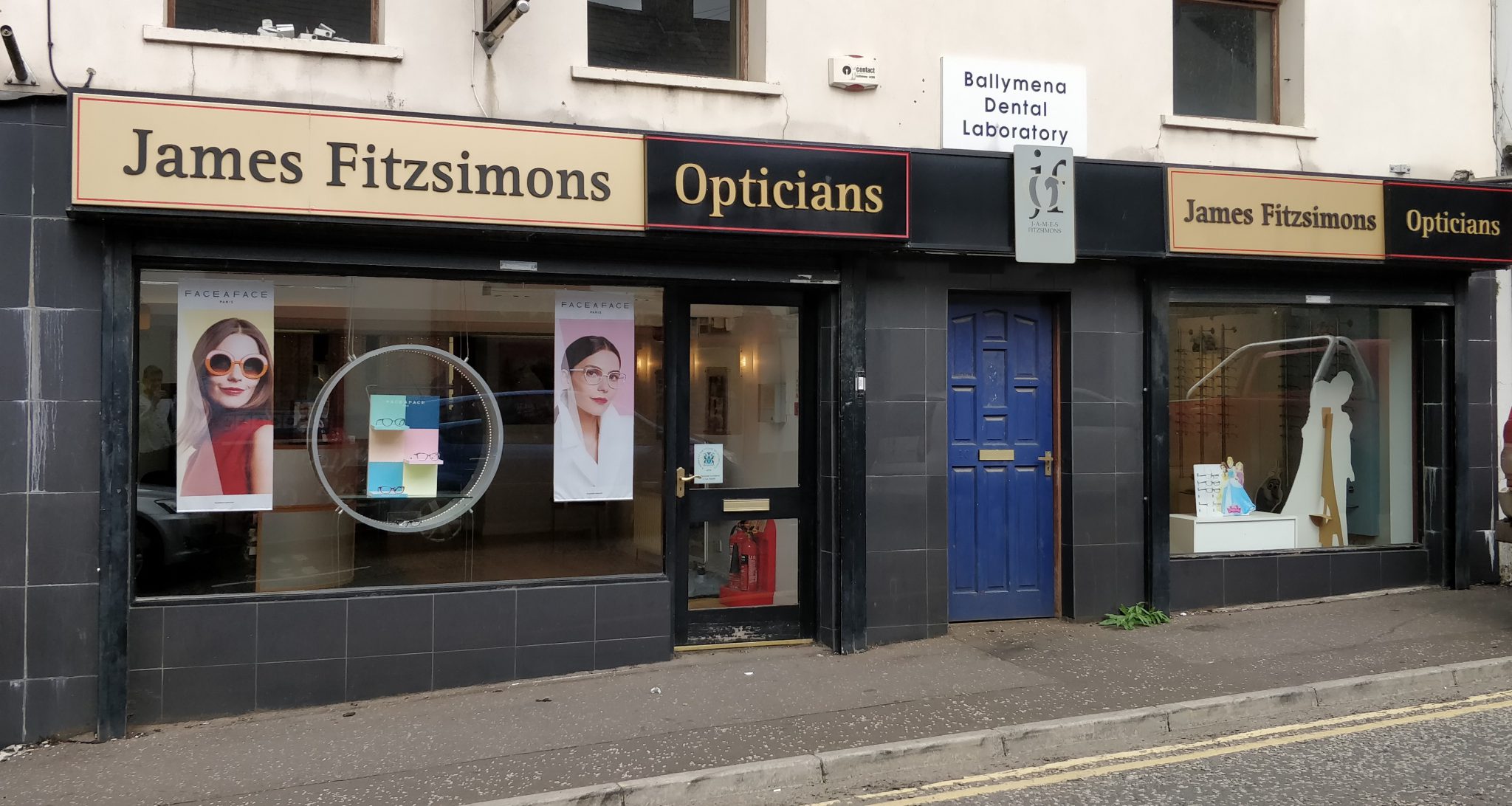 Fitzsimons Opticians on William Street, Ballymena describe themselves as 'a long established family business who live and work in the community around Ballymena'. Their aim is to deliver 'the best possible eye care'.
As with any good business they realise the need to stay up to date and relevant on the Internet. With this in mind they have just launched their new, updated website. The site is clear and easy to read. It gives a flavour of the products they offer ie frames, sunglasses and contact lenses and also the eye care services available at Fitzsimons Opticians.
Fitzsimons Opticians are based at 8 William Street. Owner James Fitzsimons says,
"Myself and the staff aim to provide the best possible eye care for all our patients, old and young alike. That means continually investing in the most up-to-date technology to enable us to achieve that. For example one of most recent editions to the practice is an optical coherence tomography (OCT) scanner. This scanner is a state-of-the-art machine which produces 3D images of the eye. Using these images we can now detect several eye conditions which might go undetected in a traditional eye test. For a small charge our customers can now have the option of having an OCT scan, the benefits of which are obvious."
James went on to say,
"When it comes to choosing your new glasses we want to ensure we get the right pair for you. That means we will help you choose a style of frame that suits you, ensure they are comfortable to wear and of course that the lenses are the correct prescription for your eyes."
"It's very important that we all look after our eyes and that includes getting regular eye checks or tests carried out. An eye test can not only detect an eye condition but can also detect other conditions such as diabetes. It's also very important to get our children's eyes checked, so here at Fitzsimons Opticians we have a dedicated children's area and a great range of frames suitable for young people. Most of our children's frames are supplied free of charge."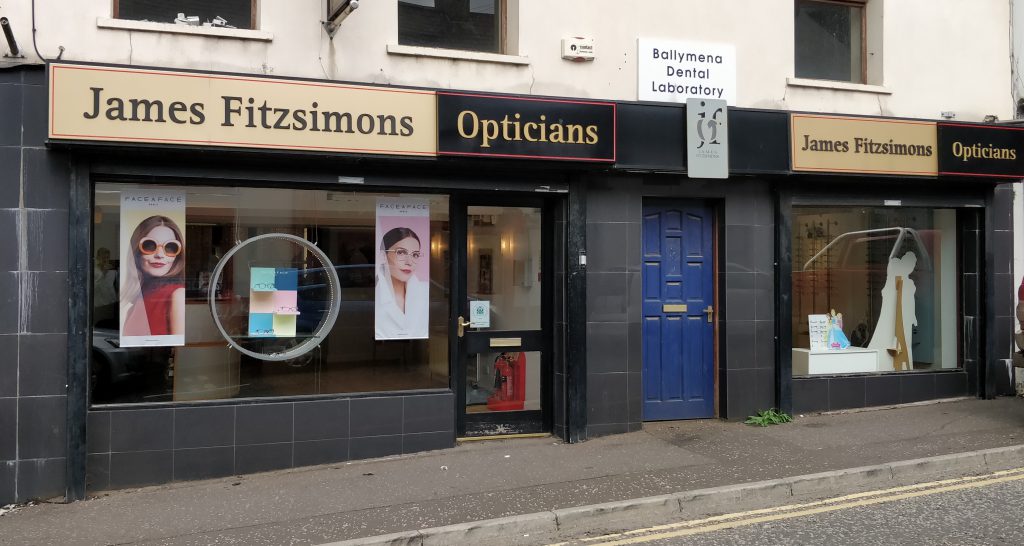 "As independent opticians we are free to stock whatever frames and lenses we want. Our range includes leading brand names like Face a Face, Michael Kors, Ted Baker and more. We also stock Ray-Ban and Maui Jim sunglasses. With on-going development more and more people can wear and enjoy trouble-free contact lenses. We offer daily disposables, also fortnightly, monthly, bespoke and gas permeable lenses."
Fitzsimons Opticians, 8 William Street, Ballymena are open 6 days a week. Mon, Tues, Wed and Fri from 9:00am to 5:30pm, Thurs 9:00am to 8:00pm and Saturday 9:30am to 1:00pm.